Welcome to The Cross & the Pen, Crosswalk.com's author to author interview column.
Do you know what I like about writing fiction? It gives me the opportunity to talk about faith in real life situations in the very same manner Jesus used. Parables. The parables of Jesus were really no more than fiction short stories, if you think about it.
A few years ago I was given the opportunity to write a work of fiction with my good friend, Linda Evans Shepherd. We worked on a concept, wrote a book proposal, handed it over to a few editors and waited. And waited and waited. For a year and a half we waited. Then we received a phone call that changed everything and we were on our way to writing the first book in a forthcoming series of books called "The Potluck Club" (Revell).
"The Potluck Club" tells the story of six women who get together once a month for potluck and prayer. Problem is, these women have enough misinformation to bring down an entire community! But when their individual faith is put to the test, they come to understand the very power of this thing we call prayer.
Recently I got together with my friend Linda to talk about the PLC, as we call it. Wanna listen in?
Eva Marie:  Linda, Linda, Linda! Tell the readers how our working together on this project came about!
Linda:  I'd just spent a relaxing weekend in the mountains of Colorado with my family where I'd read yet another unsatisfying book on the friendships of women from the secular market. I remember thinking, "They got it all wrong!"
I contemplated their mistakes, then thought if I were to write a book on the friendships of women, I would center it around real recipes and call it "The Potluck Club." I would call in another writer, to write the voices of some of the characters, thus creating a book by friends on friendship. That's when I phoned you, Eva. As the family car dipped in and out of the cell signal on the mountain road between Golden and Boulder, I called, and. …
Eva Marie:  And from my point of view, I was very tired, sitting in an airport and having been on the road for a solid month, when you called. At that point I was too tired to talk, but when we lost our connection and I closed my eyes, I remembered all those potluck dinners my mother took me to when I was a child. I remembered all the food! But, mostly I remembered the dynamics of the women who had cooked it. And so ... a partnership was born! Linda, let's talk about HOW we do this. We have six characters ... and each character has a very unique voice.
Linda:  Once we got cooking with plot ideas, we decided we should be in charge of three characters each. These characters' lives would intertwine with one another on a daily basis as well as at their monthly potluck prayer meetings. We took turns writing the chapters in each one of our character's voices. This was such fun, as we would have no idea what would happen to our characters when it wasn't our turn to write. Like in real life, we took turns responding to events affecting our characters and creating 'situations' for each other's characters. So, not only is our plot wonderful, we have a lot of unexpected twists and turns along the way.
Eva Marie:  It was totally fun! Totally. So, let's talk about the ladies! Let's talk about Donna. Who is Donna Vesey?
Linda:  Donna is one of my favorite characters. She's the local sheriff's deputy and has a history of conflict with several of the women in the Potluck Club. She's a living doll, but tries to be tough so she can control the situation around her. As we get to know Donna, we'll soon discover her secrets and the reason why she's one angry woman.
Eva Marie:  Yes, she is. And we really begin to understand why in book two, due out in 2006. What about Evangeline Benson?
Linda:  Evangeline Benson, the founder of the group, is a strong willed wonder who is having the time of her life, and it's not all joyful. As she unravels her personal history of failed romance, recovers from shocking news delivered at her front door by her very own niece, and combats the controlling hot cinnamon rolls of Lisa Leann, she experiences deeper faith and personal growth.
Eva Marie:  Oh, that Lisa Leann! She's a pill, as my mama so aptly described her!
Linda:  Lisa Leann Lambert is a true, but 'naughty' Christian who whips up wonderful dishes which she uses to bait and control others. Her favorite 'spread' is gossip. This makes her behavior rather hard for the members of the club to swallow. And by that, I especially mean a certain Evangeline Benson, the founder of the Potluck Club. Of course, if Lisa Leann gets her way, she'll soon replace 'Evie' and will take over everything, at least everything in Summit View, Colorado.
Eva Marie:  And then we have the tragic story of Goldie Brook Dippel.
Linda:  Goldie Dippel – what a dear. She's pretended for years that she was ignorant of her husband's various affairs. But no more! It's time to face the truth about her life and to find the courage to change it.
Eva Marie:  You go, Goldie! Vonnie Westbrook?
Linda:  What can I say about sweet Vonnie Westbrook whose halo hides a deep, dark secret? As this secret comes to light, Vonnie's entire world and everything she thought she knew about it, will be rocked. Interesting is the reaction to those nearest her. Donna Vesey will see her 'ideal' mother figure slip from sainthood to sinner.
Eva Marie:  But was Vonnie really a sinner or just a woman who thought she was doing the right thing at the time?
Linda:  She tried to do the right thing, but she lied to her husband and to all who knew her. So yes; she has some guilt, at least in Donna's eyes.
Eva Marie:  We often call Lizzie Prattle our "Rock of Gibraltar." Let's talk about our calm and rational Lizzie for a minute.
Linda:  Someone has to keep the group grounded before they stir up more trouble than the club can survive. And that person is our levelheaded, faithful Lizzie the high school librarian. She, with her watchful eyes, brings balance to the characters. It's not that she doesn't have troubles of her own; she does. But Lizzie is able to handle them with grace. At least, so far. ...
Eva Marie:  There's one other very important character. …
Linda: Oh, yes. Another 'character' is our fictional setting of Summit View, Colorado based on the Frisco/Breckinridge area of the Colorado high country. This setting was fun to introduce to you, a former Georgia peach who now resides in Florida.
Eva Marie:  Let's talk a bit about our writing process. During the year, we send chapters back and forth to each other, but … then … come January!!!!
Linda:  Come January, you join me in my Frisco, Colorado hideaway for a week of intense writing. In that one week, we complete an entire half of the manuscript, each writing in different rooms as we intermittently cry over our character's tragedies or howl with laughter over their antics. This, of course, generates the often heard call, "Hey, what's so funny?"
It's all a hoot.
Eva Marie:  But we do take a break every afternoon.
Linda:  Every afternoon we walk down the hill to Frisco's Main Street where we go into Butterhorn's Bakery & Café (which we based Higher Grounds Café on), for a cup of latte and a time of soaking up the local atmosphere.
Eva Marie:  It's a tough job, but somebody's gotta do it. And then comes nighttime!
Linda:  Yes! We wrap ourselves in blankets like tacos and watch "The Lucy Show" and chick flicks. It's a wonderful time.
Eva Marie:  Thank you Linda for talking with me about our book!
Linda:  Wait! I want to talk about another character very near and dear to the book, a character I sometimes refer to as Eva Diva, but mainly known as Eva Marie Everson, my co-author and friend. Eva's genius has certainly shone in the pages of this creation and so have her characters.
Eva Marie:  (Blushing) That's sweet, but I think YOU'RE the genius! (laughter) Let's just say that the six women of "The Potluck Club" are the real geniuses and hope that our readers will have as much fun with reading them as we did writing them!
Linda:  But, Eva! They're real! They're not just some characters we made up!
Eva Marie:  Oh. Oh, yeah! You're right!

For more information about The Potluck Club, to form your own Potluck Club book club or to join PLC's recipe club, please visit www.PotluckClub.com.  Be sure to read "The Rainbow Story."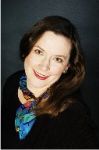 Linda Evans Shepherd is a nationally and internationally recognized speaker, the radio host of the nationally syndicated radio feature, "Right to the Heart," a TV host and an award-winning, prolific author.  She speaks to those who want to laugh and draw closer to God and each other.  Linda has authored fifteen books, including "Intimate Encounters With God" and "The Potluck Club."  Married for 26 years to husband Paul, Linda has two teenaged children, Jimmy and Laura.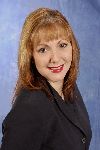 Award-winning national speaker Eva Marie Everson is a recent graduate of Andersonville Theological Seminary.  Her work includes the upcoming "Sex, Lies and the Media" (Cook) and "The Potluck Club" (Baker/Revell).  She can be contacted for comments or for speaking engagement bookings at  www.evamarieeverson.com.