They're the most famous band you've never heard of. Before Houston-based Robbie Seay Band released their major label debut, "Better Days," earlier this month, they had recorded four independent projects and had at least two record labels fighting over them. They also had a glowing endorsement from Don Miller (author of the bestselling book "Blue Like Jazz") who said that they "... validate the beauty of the material universe by hinting at the mystery beneath it." Not bad for a quartet of church worship leaders who sold their indie projects online.
But Robbie Seay and his cohorts – Dan Hamilton, Ryan Owens and Chase Jenkins – are definitely seeing better days ahead, at least in terms of reaching a wider audience with their music. Their new Sparrow Records release features 11 "vertically-focused" tunes, all of which were written or co-written by the band. The album's first single, "Faith of Our Fathers" examines the idea that generations of believers are inextricably linked to one another. "This is a song written out of the realization that my faith was very small and very 21st Century-focused," explains Seay. "We are not alone. Faith did not just show up yesterday. Here's to all who've gone before, all who will go ahead – the men and the women of faith."
The song's theme is also the focus of an upcoming book of the same name, written by Seay, his two brothers, father and grandfather, in which the three generations discuss various issues of faith from five unique perspectives.
Look for Robbie Seay Band this fall on David Crowder Band's "Collision Tour," where you're apt to get more than a lot of great new music. "Our hope for this record is that we connect our stories of struggle and hope and life with you," says Seay, "that these songs will not only give voice to our stories, but yours as well."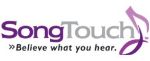 © 2005 SongTouch.com.  All rights reserved.  Used with permission.  Shop for gospel music and Christian church music downloads at  SongTouch.com.