As the rest of us have watched worship music become trendy, with pop and rock artists rushing to add praise sets to their live shows, the Brooklyn Tabernacle Choir has quietly continued doing what they've been doing since 1973.
Okay, with more than 300 members, maybe "quietly" isn't the right word, since they definitely know how to raise the roof. But the group, led by Carol Cymbala, has modestly and without a lot of fanfare consistently delivered quality worship, selling more than 4 million copies of their projects and winning six GRAMMY awards in the process.
Last week, they continued that trend, releasing "I'm Amazed ... LIVE," an eclectic collection featuring everyone from Donnie McClurkin to Jason Crabb (The Crabb Family).
And you don't just get some great worship. Once again, proceeds from the Choir's album sales will fund outreach ministries of the Brooklyn Tabernacle, including their Adult Literacy Program (FYI, the urban church is pastored by Carol Cymbala's husband, Jim). It's not surprising, since outreach is a huge part of what the Choir is all about. They recently returned from a trip to the maximum-security Louisiana State Penitentiary, where they performed for the inmates and the public.
Hopefully, they'll be setting the standard for a long time to come.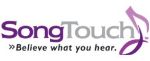 © 2005 SongTouch.com.  All rights reserved.  Used with permission.  Shop for gospel music and Christian church music downloads at  SongTouch.com.