A Year of He Said-She Said in 2011
Cliff Young & Laura MacCorkle

Crosswalk.com Contributing Writer & Senior Editor

2011

15 Dec

COMMENTS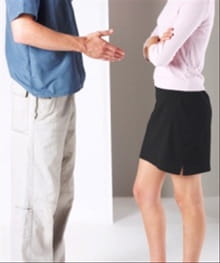 We have thoroughly enjoyed writing this singles' advice column for almost four years now. The questions we receive from "He Said-She Said" readers are always thoughtful and have really caused us to do some in-depth thinking ourselves when trying to offer you helpful advice.
As always, our answers are first and foremost informed by our own study of God's Word and then by the spiritual journeys and life experiences each of us has gone through as single adults. How we respond to our readers is exactly how we would respond to our friends should we be having some coffee together and parsing through the everyday circumstances and complexities of the single life.
We look forward to answering more questions in "He Said-She Said" in the year to come. And now that we've increased the column's frequency from monthly to biweekly, we hope you'll consider submitting a question that you would like for us to answer (CLICK HERE to submit) in the days ahead.
Thank you for a year of great questions and interaction with us! And until 2012, we hope you'll enjoy taking a look back at the questions answered this past year in "He Said-She Said" . . .
---
Can Long-Distance Relationships Really Work?
I know long-distance relationships are possible, but I don't even know where to begin. Do you have any thoughts or wisdom on this subject?
Read our answers . . .
Stop Thinking About Finding a Mate
They say that the moment you stop thinking about finding a mate is the moment it will happen for you. But is it even possible to stop thinking about it?
Read our answers . . .
Involvement with Married People
If I'm single and am attracted to or emotionally involved with someone who is married, separated or engaged, what should I do?
Read our answers . . .

Living in a Married World
All my coworkers talk about are their kids and husbands. I'm single and don't enjoy the conversations because I feel left out. What can I do?
Read our answers . . .
When Parents Interfere
My parents are unbelievers and are threatening to disown me if I marry my boyfriend who is a believer. Why is the Lord allowing us to be ripped apart like this?
Read our answers . . .
Is This Behavior Inappropriate?
I feel that it is totally inappropriate for a senior pastor, who is a married man, to call my fiancée on a daily basis. What should I do?
Read our answers . . .
How Do You Deal with Heartbreak?
How do you get over a break-up, especially when you have to see that person every so often at church or at work and cannot escape?
Read our answers . . .
Dating As a Single Parent
As a single parent, is it better to seek our partners who have children or those without? And how long should I wait until introducing them to "the one"?
Read our answers . . .
Single, Female and Ready to Date
I'm a single Christian woman and have never been in a serious relationship. But should that stand in the way of jumping into the dating waters?
Read our answers . . .
He's Husband Material but Doesn't Share My Faith
How do you reject a guy who has "everything" but doesn't share your faith? I want him to be a believer, but obviously for the right reasons.
Read our answers . . .
She's Interested and He's Not Pursuing
I am good friends with a single man from church and am interested in taking the relationship further, but he's not pursuing. What should I do?
Read our answers . . .

Older Singles Need Resources Too
I am in my 50s and am craving good books as an older single Christian woman. Are all the books for singles geared only for the younger set?
Read our answers . . .
How Far Is Too Far Sexually?
What's appropriate sexual behavior for singles? I know the Bible favors sex only in the context of marriage. But what about just kissing or sharing a bed?
Read our answers . . .
Why Aren't You Married Yet?
People are always asking "Why aren't you married yet?" or "When are you getting married?" So how do I respond in a Christ-like and appropriate way?
Read our answers . . .

How Do I Get through a Holiday Party Alone?
Attending holiday functions, family gatherings or work events can be hard when you're alone and don't have a date or friend to go with. So what's a single to do?
Read our answers . . .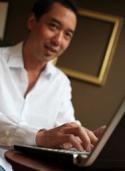 HE is … Cliff Young, a Crosswalk.com contributing writer and a veteran single of many decades. He has traveled the world in search of fresh experiences, serving opportunities, and the perfect woman (for him) and has found that his investments in God, career and youth ministry have paid off in priceless dividends.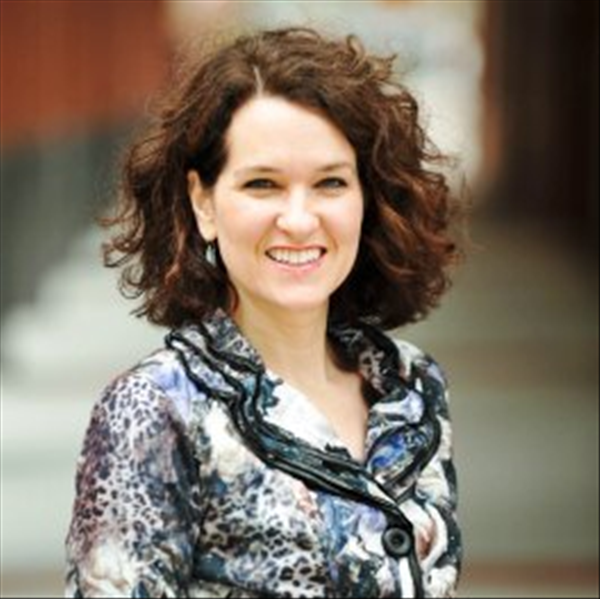 SHE is … Laura MacCorkle, Senior Editor at Crosswalk.com. She loves God, her family and her friends. Singleness has taught her patience, deepened her walk with the Lord and afforded her countless (who's counting anyway?) opportunities to whip up an amazing three-course meal for one.

DISCLAIMER: We are not trained psychologists or licensed professionals. We're just average folk who understand what it's like to live the solo life in the twenty-first century. We believe that the Bible is our go-to guide for answers to all of life's questions, and it's where we'll go for guidance when responding to your questions. Also, it's important to note that we write our answers separately (we think they sound eerily similar sometimes, too!).
GOT A QUESTION? If you've got a question about anything related to singleness or living the single life, please submit it to He Said-She Said (selected questions will be posted anonymously). While we are unable to answer every inquiry, we do hope that this column will be an encouragement to you. Click here to visit the He Said-She Said archives.