10 Best Bible Study Tools Articles of 2020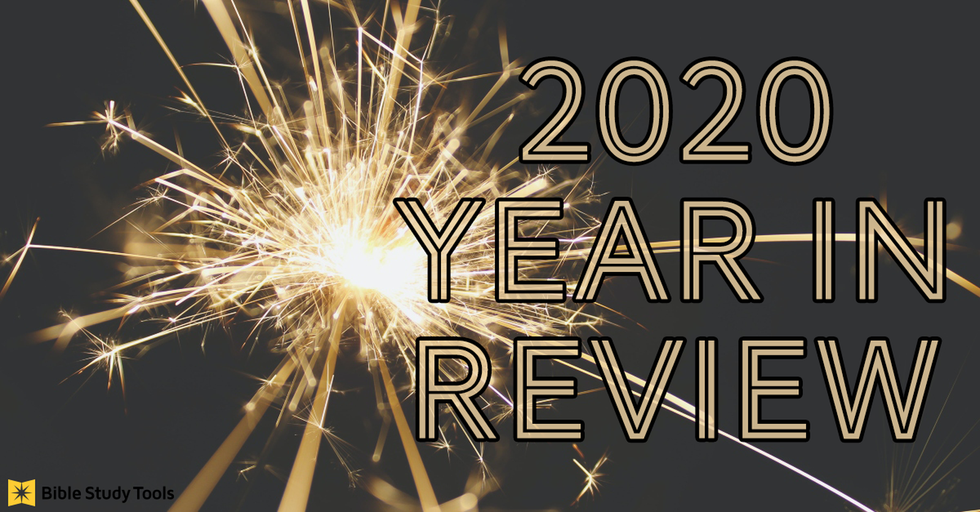 Many of us are breathing a sigh of relief right now. "2020 is almost over!" And while it's true that this has been an incredibly difficult year, it's helpful to look back at the ways we have all grown. As Christians grappled with every new challenge of 2020, they continued to seek the wisdom and truth found only in Scripture.
The top articles from this year reflect this honest pursuit of truth. Our readers wanted to dig further into Scripture by asking things like "what does that verse really mean?" We also sought to measure our own lives against the Word, by investigating what the Bible says about things like alcohol and swearing.
The writers and editors at Bible Study Tools were right alongside you this year, with every challenge 2020 offered. We hoped in the midst of the craziness to continue providing you with encouraging, truthful Bible content. So thanks for sticking with us and holding fast to your faith throughout a difficult year. As we look back at the top articles from 2020, may we continue to hold onto these truths and cling to the promise of the Gospel, no matter what 2021 holds.
Here are the top 10 Bible Study Tools Articles of 2020:
Photo credit: Unsplash/Design by SWN