Crosswalk's Top 10 Most-Read Family Articles of 2018
Compiled & Edited by Crosswalk Editorial Staff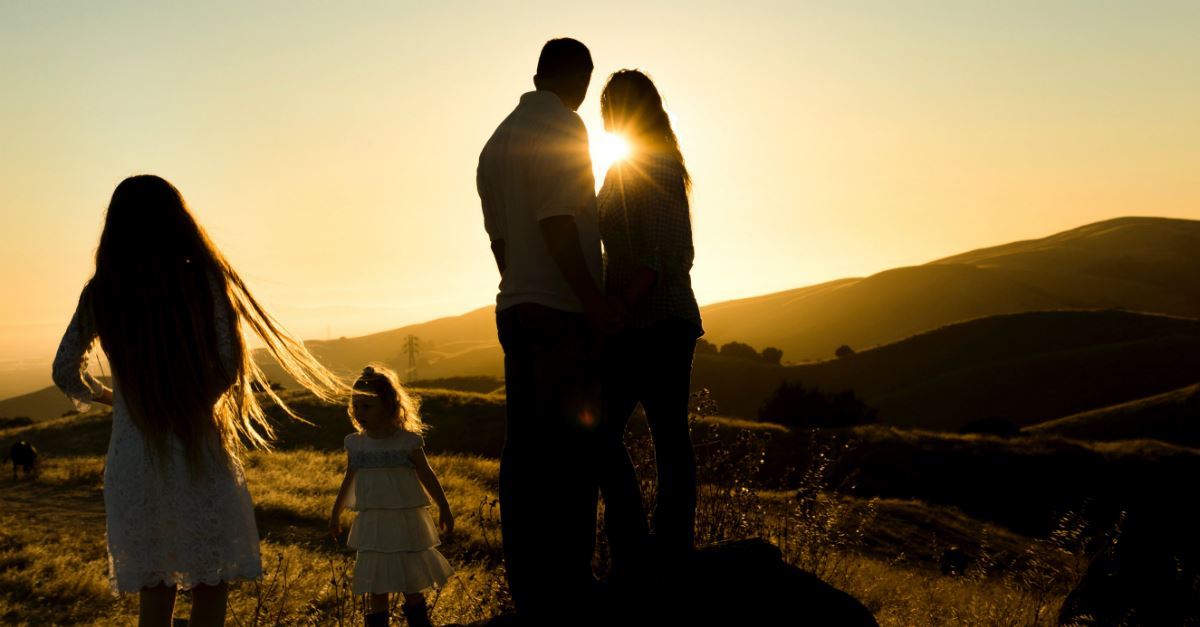 We at Crosswalk.com are committed to empowering our readers' family lives through teaching timeless truths from Scripture. The marriage and parenting advice that we share is always based on the Bible. It is our hope that year after year, you can come to our site confident that the articles you read will help you and your family grow closer to one another and closer to the Lord.
From help choosing a Christian wedding song to finding strength when a loved one passes away, the Crosswalk.com writers have been busy this year sharing their wisdom with you, our beloved readership.
Here are the best Crosswalk.com family articles of 2018.
Photo courtesy: ©Unsplash/Jude-Beck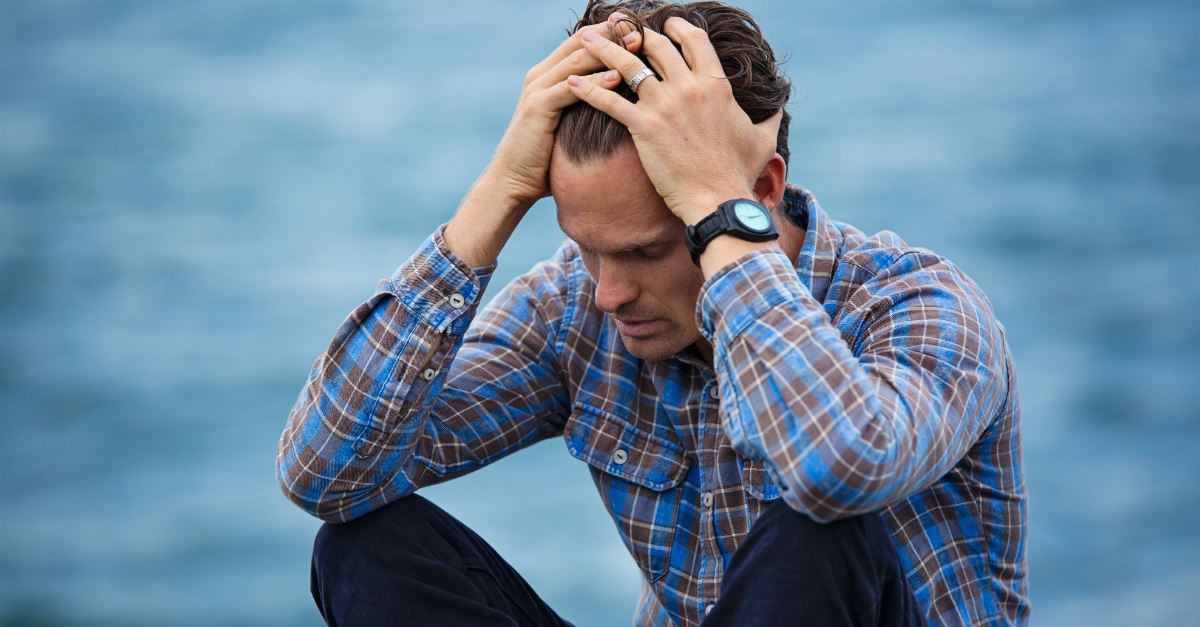 1. How to Survive the First Year of Grieving a Loved One
From the article: 
My two daughters were hugging my wife, Beth, and I was holding all three of them in my arms, when Beth took her last breath on October 30, 2015 at 2:40 p.m. We had three years to consider the possibility that this day would come. Still, there was no way to totally prepare for it.
Even though I was relieved that Beth was finally out of her pain from battling stage 4 cancer, my heart ached from the realization that after spending 37 years with her, I would never see her again – this side of heaven. 
Before long, Thanksgiving arrived. This was the first holiday without Beth. It was the "first" in my "year of firsts," and I didn't realize how gut-wrenching every first holiday, anniversary, and birthday was going to be without her.
For those grieving:
If you are grieving, or caring for someone who is terminally ill, just know that "the year of firsts" is coming. But have hope that you will make it through. The year of seconds will be a little bit easier. What's important now is to live "in the moment." Pour your love into your loved one. Don't hold back in expressing how you feel through your words and your actions. And as you go through the year of "firsts," recognize that those are going to be very tough days. Try to use them to honor your loved one's memory and draw on the strength of your family and friends.
Read the article in full here. 
Photo courtesy: ©Pexels/Nathan-Cowley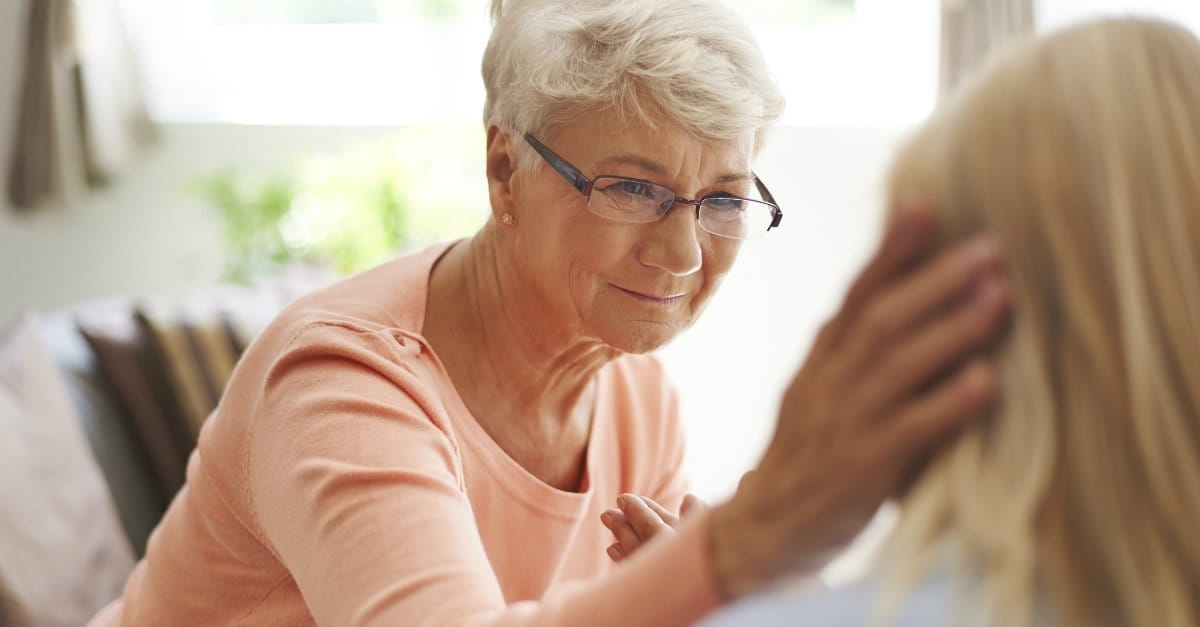 2. 10 Things Grandchildren Need to Hear
From the article:
It may seem logical to teach kids about Christianity by telling them what the Bible says they should and should not do. And it is right to train them to honor and obey God's commands. But if we focus only on the list of dos and don'ts, we miss the wonderful opportunity to introduce our grandchildren to the depth of Jesus' great love for them.  
Kids learn best how they are loved when it is demonstrated to them through loving actions. Saying "I love you" without showing love can feel like empty words to a child––or anyone really. In the same way, God, who is the perfect loving Father, displayed the depth of His love by sending his only Son whose sacrifice would pay the price for our sin. Reminding your grandchild of how God lovingly offers new life in Christ to anyone who would turn from their sin to follow Jesus is a great way to help them realize how great the Father's love is for them. 
The Bible offers many reminders of God's display of adoration for us. You would be wise to memorize some of these verses and regularly share them with your grandchild:
"Behold what manner of love the Father has bestowed on us that we should be called children of God." (1 John 3:1)
"For God so loved the world that He gave His only begotten Son that whoever believes in Him should not perish but have everlasting life." (John 3:16)
"But God demonstrates His own love for us in that while we were yet sinners, Christ died for us." (Romans 5:8)
Read the article in full here.
Photo courtesy: ©Thinkstock/gpointstudio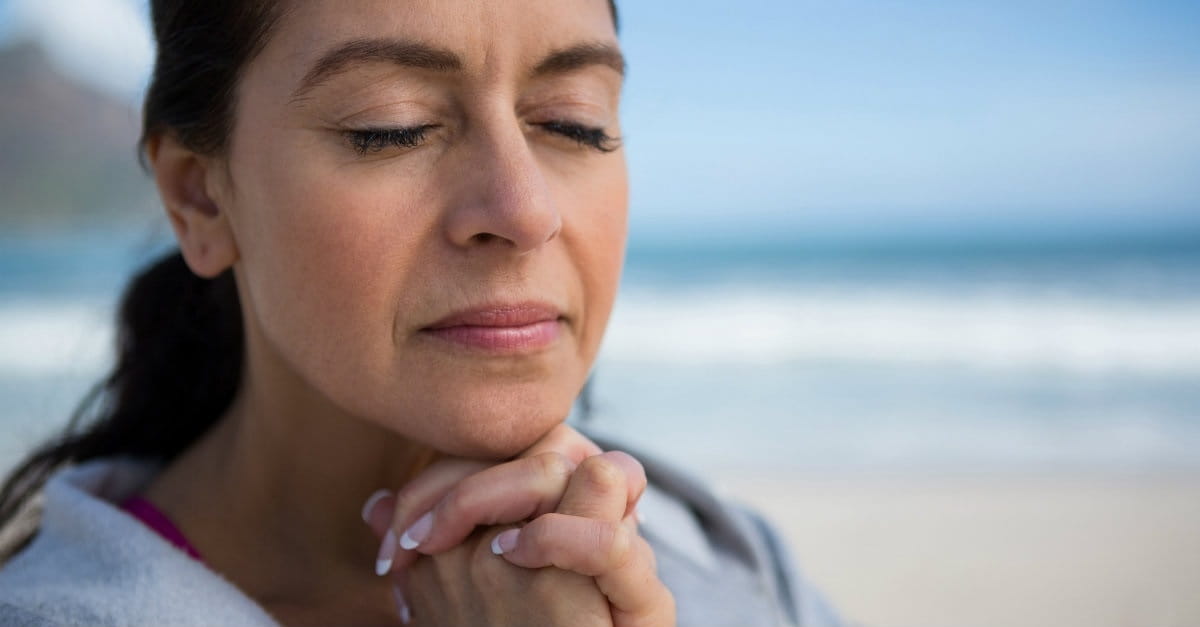 3. To Parents Whose Kids Have Abandoned the Faith
From the article:
One of the heaviest burdens a believing parent can bear comes when a son or daughter abandons the faith they once professed.  
It happens. And when it does, you may find yourself wondering where you went wrong. Did we fail in our teaching? Did we fail in our example? Should we have immersed our son or daughter in a different program, moved to a different church, or opted for a different school? The "what ifs" and the "if onlys" never end.
The story of Judas will help you with these questions.  
The Story of Judas
Judas walked with Jesus for three years. He saw the greatest life that has ever been lived up close and personal, and was discipled by the Lord Jesus Christ himself.  
Judas knew the teaching of Jesus. He had heard the Sermon on the Mount, so he knew that there is a narrow road that leads to life and a broad road that leads to destruction.  
With his own ears, Judas heard the finest teaching. With his own eyes, he saw the clearest evidence. In his own life, he had the best example, and yet this man still walked away from the faith he had once professed. The finest teaching, the best example, and the most compelling evidence cannot, in themselves, change the human heart.
Read the article in full here. 
Photo courtesy: ©Thinkstock/Wavebreakmedia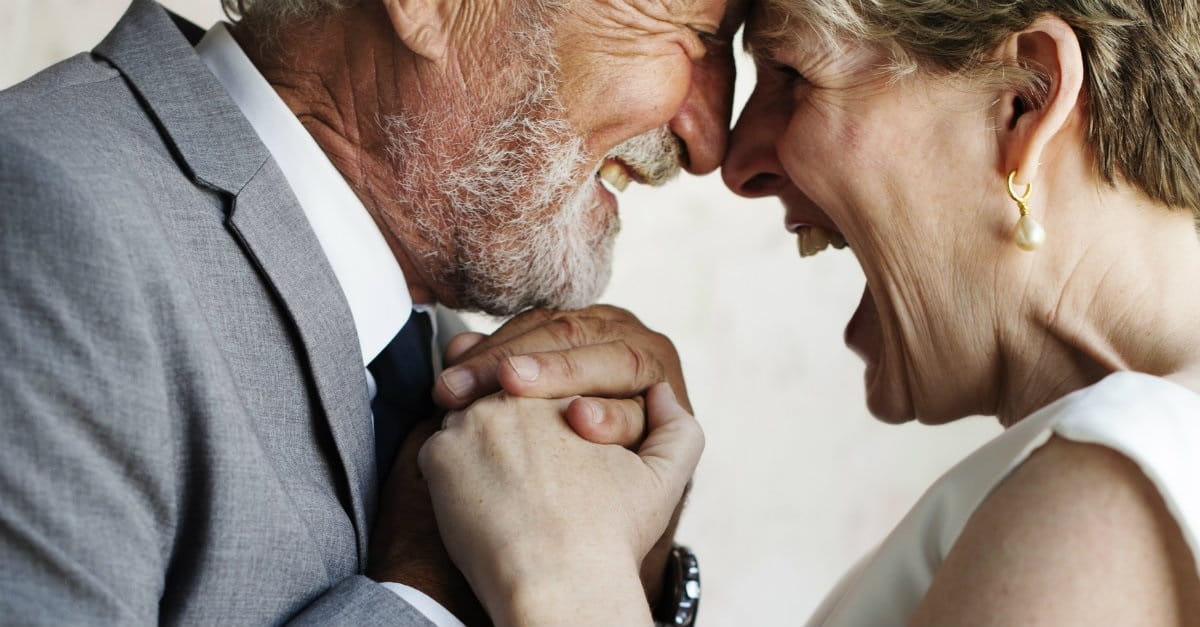 4. 10 Reasons for Widowed Seniors to Marry Again
From the article:
Bertha and I have been married 15 months. We love this time of our lives so much–we were each wed for 52 years before the Lord took Gary and Margaret–we wish all our friends could share the joy!
I knew a few months after my wife died that it would be God's will for me to remarry. How does one know? The same way he knows anything else is from the Lord: in your spirit. The knowledge is simply there. However, in the case of my wife Bertha–she and I married in January of 2017–her first two years of widowhood she spent grieving Gary's death. In her journal on the first anniversary of his passing, she wrote, "Oh Lord, how will I ever survive another year without Gary?" But before that year had passed, we had met. We both knew the first week we met that God had put us together.
It's necessary to point out that Bertha loved Gary and I loved Margaret. And they each still hold honored places in our hearts. Nothing about that has changed. What has changed is that God has joined us together as "the love of the rest of our lives." And it's wonderful.
You have more living to do.
Remarrying is one way of affirming your faith in the rest of your life. "I believe in tomorrow!"
Read the article in full here. 
Photo courtesy: ©Thinkstock/Rawpixel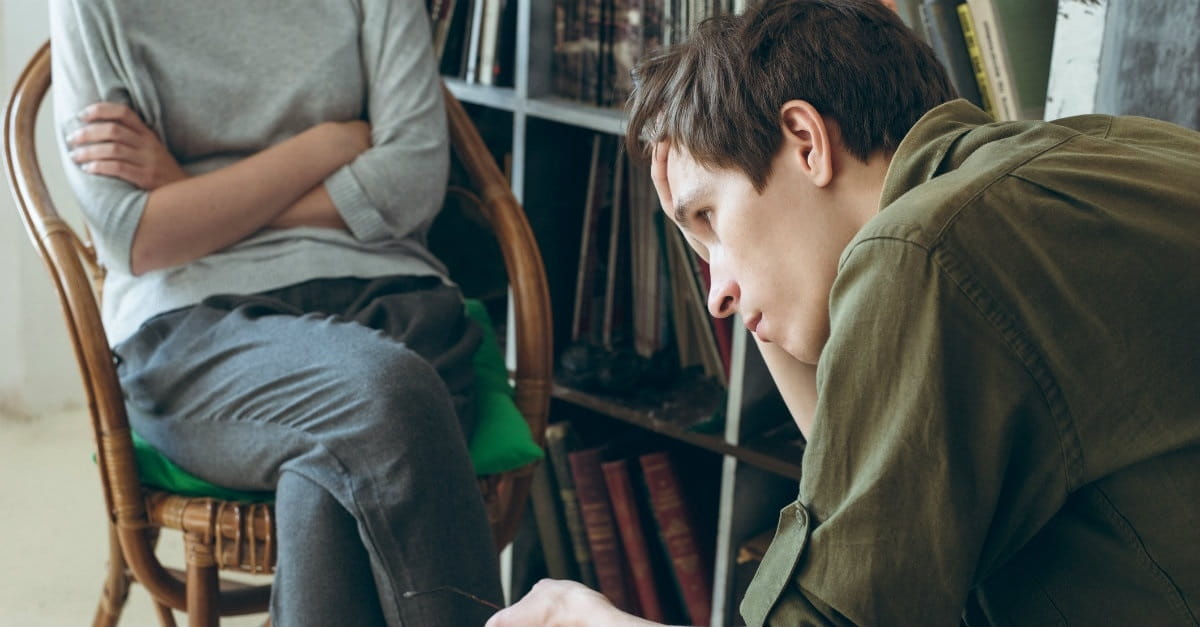 5. Hope to Cope with Family Estrangement
From the article:
Dear Dr. David, 
We raised our son in a Christian home and we had a close, peaceful relationship with him and his siblings. He got on a Christian dating website and met a young woman. They attended church with us and we liked her. The day they became officially engaged she changed her attitude toward us. On their wedding rehearsal day she and her family bullied me and made it known that they did not like me. He chose them and quickly started avoiding us after his wedding. It has been three years now and he refuses to see or talk to us. We have tried many approaches to reconcile but he has totally cut us out of his life. What would you advise us to do at this time? We already invited him to counseling and it did not work.
Thank you, 
Susan
We see in Susan's note an all-too-familiar story. What began with a "close, peaceful relationship" between parents and their son ended at a critical point in his development, when he met a woman. Something occurred to disrupt the family bond, an estrangement took place and efforts to resolve matters faltered. 
We are not designed for this kind of brokenness. Scripture tells us: "If it is possible, as far as it depends on you, be at peace with everyone." (Romans 12:18) 
The Apostle Paul continues on the importance of reconciliation: "Bear with each other and forgive one another. If any of you has a grievance against someone, forgive as the Lord forgave you." (Colossians 3:13)  
Read the article in full here.
Photo courtesy: ©Thinkstock/Vasilisa_k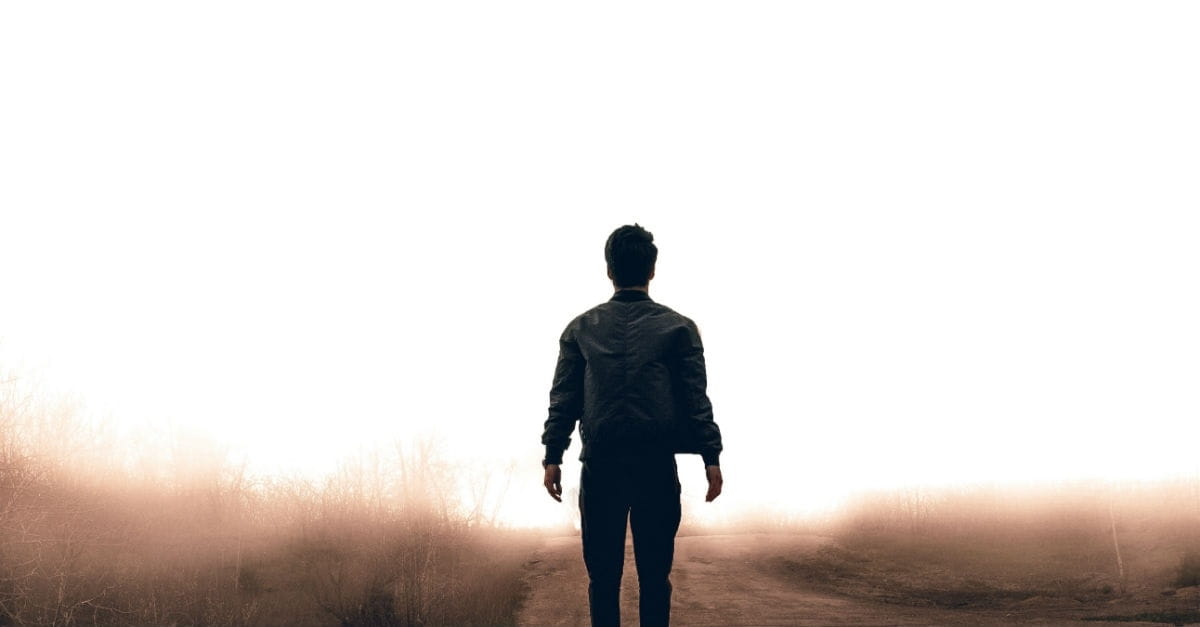 6. Is Over-Parenting Turning Your Kids away from Faith?
From the article:
How on earth are parents supposed to know when, where, and how to guide their kids without micromanaging their every step? While under-parenting can throw our kids to the wolves, is it possible that over-parenting can turn our kids away from faith?
Let's unpack this question shall we? First we must ask God to help us discern our motives raising "good" kids. If you're ambition is for others to think you've done a good job as a parent then it's time to evaluate your motivations. Is it possible you've become a glory stealer?
When we raise our kids for what people think of us we are asking them to reflect our glory rather than God's. Maybe you don't think you're a glory stealer––I mean that phrase sounds rather harsh doesn't it? But if you tell your kids stuff like:
"You represent our family out there, so don't blow it."
"When you don't do your homework how do you think that makes me look to your teacher?"
"Don't talk in church; what will people think?"
In a way what you're saying to your kids is, "You've gotta measure up so I look good to my friends." When kids figure out that their obedience is how you measure your success in the parenting olympics, they're likely to resent and even rebel against your self-focused motivation. 
We must teach our children that the most important relationship in life is one with Christ. And that living in a manner that pleases and glorifies Him will help them build a life with no regrets. That doesn't mean they won't make mistakes, but they will have a solid foundation. Just like Jesus' parable in Matthew 7, the man who built his house on the rock––rather than the sand––was safe when storms came because his house stood firm (see Matthew 7). 
And while we as parents would love to build our kid's house for them, we simply cannot. But, with God's help and wisdom, we can guide them in the way they should go (Proverbs 22:6).
Read the article in full here. 
Photo courtesy: Unsplash.com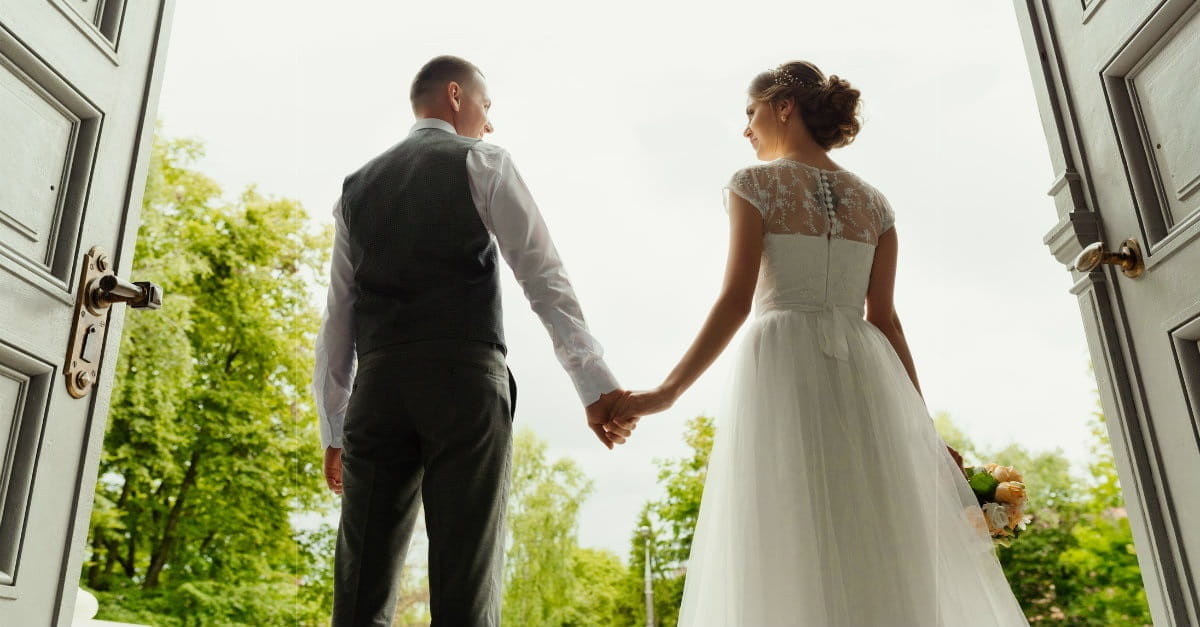 7. 10 Beautiful Christian Songs Perfect for Weddings
From the article:
Weddings are beautiful, holy celebrations of two people and two families becoming one, joined together in Christ forever. Families and friends gather to celebrate, pastors and loved ones share encouraging and inspiring words, meals are shared and bread is broken, and love is honored above all.
"God set forth his plan for marriage in Scripture," author Catherine Strode Parks said in her book A Christ-Centered Wedding: Rejoicing in the Gospel on Your Big Day, and weddings can reflect what he designed marriage to reflect - the beauty of Christ's love for his bride, the church.
Parks and her mother Linda Strode recognize there are two occasions in most lives that give believers an opportunity to publicly share the Gospel with their friends and family: weddings and funerals. And only one happens while the believer is there to participate, explains Erin Roach. By valuing the Bible more than bridal magazines, believers can use their special day as an occasion for more than an elegant party and warm memories, she says.
"We are made to worship the Creator, not his creations," Parks and Strode write. "And so our desire must be for our Creator to receive the glory in our weddings as we present the Gospel for all to see."
Here are 10 beautiful Christian songs that will help you turn your wedding into worship:
Read the article in full here.
Photo courtesy: ©Thinkstock/yehor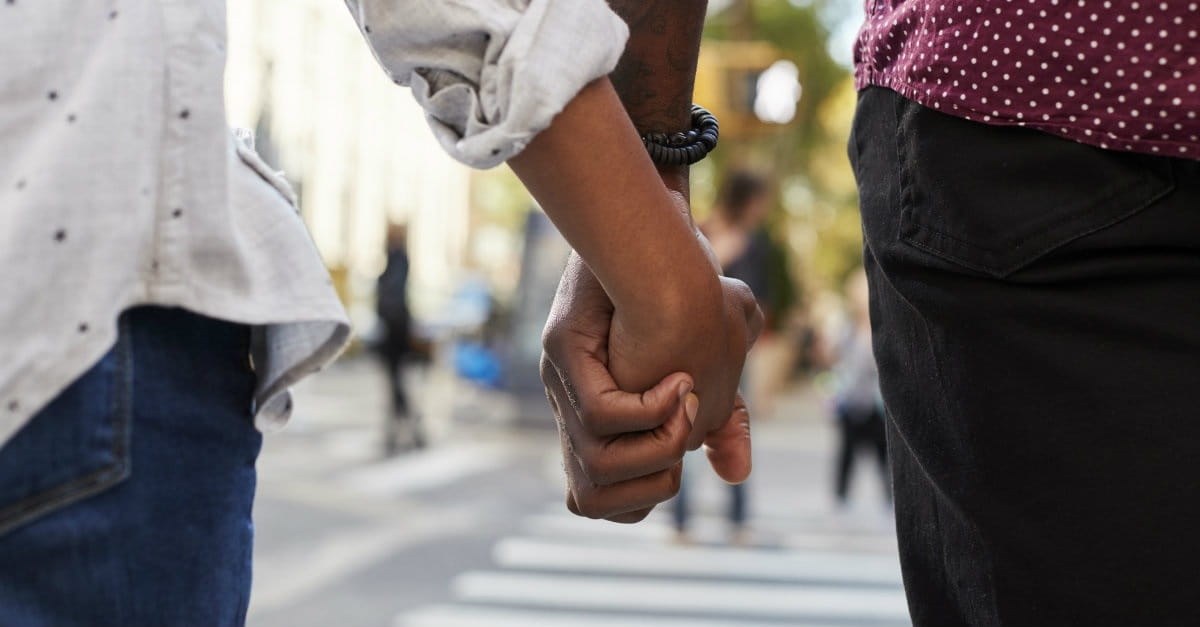 8. What Christians Get Wrong about Marriage
From the article:
We think that marriage is about us, failing to realize how much it is really about God.
The beauty of marriage in all its glory can only be seen as it's held up against the ferocious love of God. We mess this up often, by trying to do this marriage thing outside of God's design and purpose. We forget to reflect him, and to see him reflected in one another. We fail to prioritize him, and make our marriage about us instead of about him. The best marriages I have ever seen were devoted to the reality of God's bigger story for their lives and relationship. Marriage becomes so small when it's all about us, but so spectacular when it's bound to his glory. There is absolutely no way around it.
I don't claim to have all the answers – and I never will. But personally I am praying that God continues to transform my heart and my expectations of marriage, so that I can be opened to experiencing and enjoying the gift of marriage the way God intended it to be received: Til death do us part.
May God give us the strength to take back the things that we've gotten wrong with marriage and, by his grace, help us to make them right.   
Read the article in full here. 
Photo courtesy: ©Thinkstock/monkeybusinessimages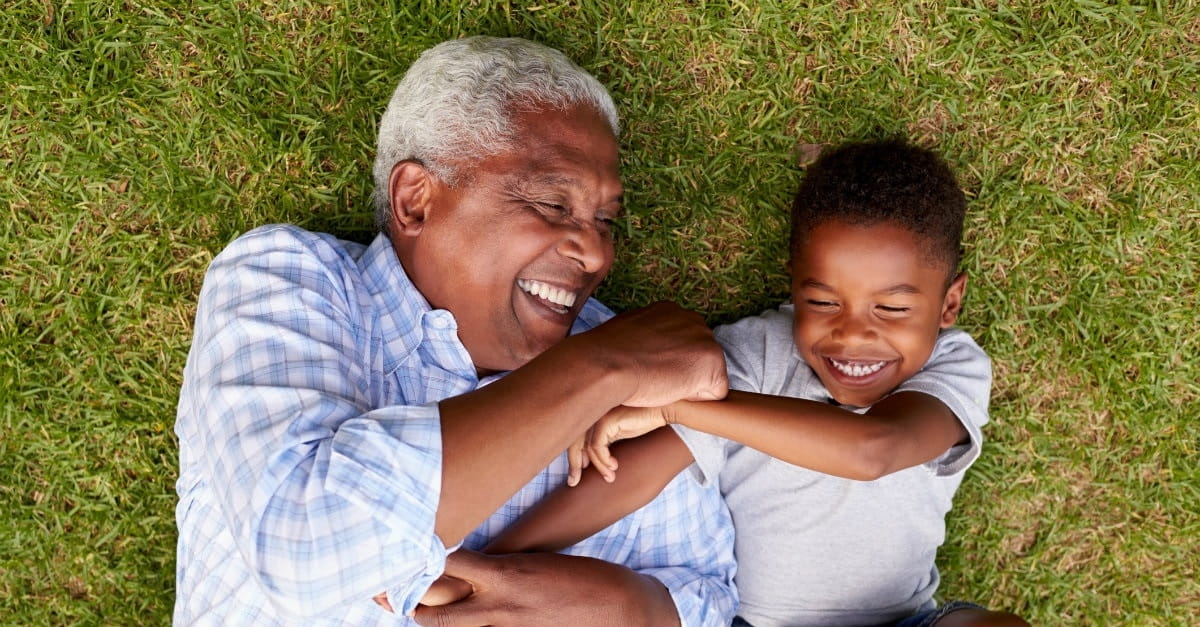 9. 4 Incredible Reasons to Pray for Our Grandchildren Daily
From the article:
I realized that my prayers for my grandchildren had been too vague and general: "Keep them safe," "Help them in school," "Open their hearts."
As I read the Bible with their lives in mind, my prayers became more specific. I can pray, paraphrasing Psalm 34:13: "Lord, keep Jason's tongue from speaking evil and his lips from telling lies." For the grandchild who seems disinterested in the Lord, I can pray from Proverbs 2:1, "Lord, touch Ben's heart. Teach him to listen to what You have to say and to treasure Your commands." For the teenager going through a tough time, I can pray from Isaiah 40:1-4: "O Lord, You formed Stacy's life. I will not be afraid because You have ransomed her. You have called her by name. She is Yours. When she goes through deep waters, You will be with her. When she goes through the rivers of difficulty, she will not drown. She is precious to You. You love her."
When we pray according to God's Word, we are in line with His will, enabling us to pray with power and wisdom. The praying changes not only the lives of our grandchildren, but us as well. We gain a fuller perspective.
Read the article in full here.
Photo courtesy: ©Thinkstock/monkeybusinessimages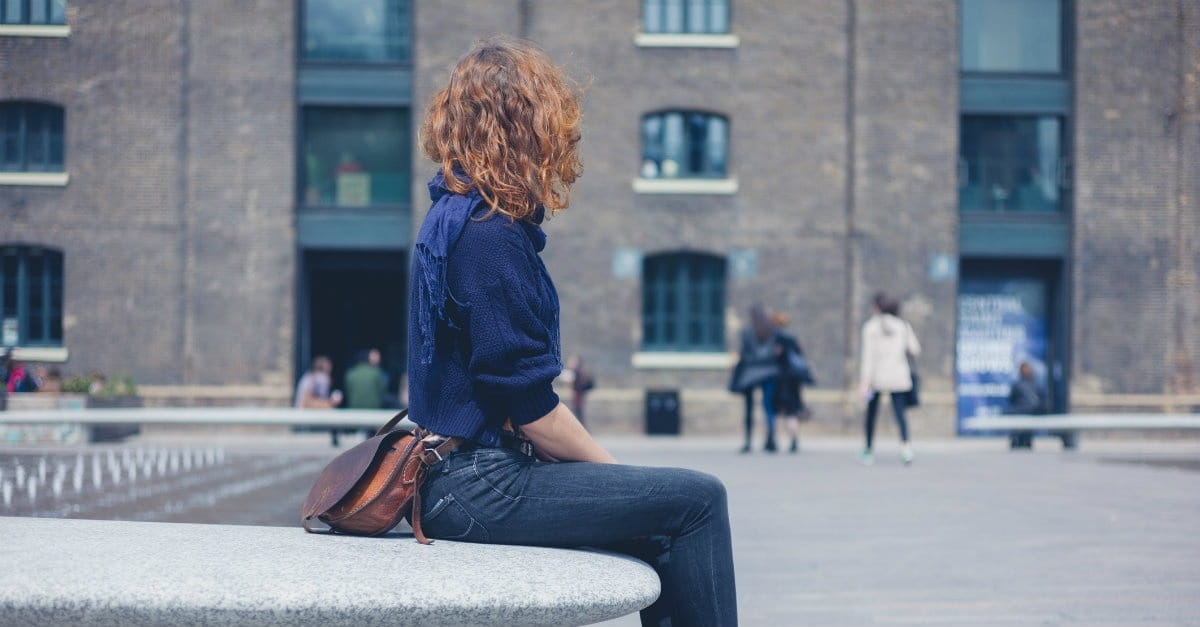 10. How Parents Can Effectively Help Their Hurting Kids
From the article:
The title of Dr. Kevin Leman's newest book, When Your Kid is Hurting: Helping Your Child through the Tough Days, admits right away that hurt in childhood is a question of when, not if.
Of course, pain in life is nothing new, but the book confirms what many parents may already suspect: the world that kids experience today is vastly different from the one their parents grew up in. This realization may trigger fear in parents. How are people supposed to know how to help their kids navigate unfamiliar situations in such a fast-paced world?
Here are some situations Dr. Leman mentions in his book:
Your teen withdraws and won't talk.
A mean comment about your child pops up on social media.
You find out the hard way your teen is sexually active.
Your son is bullied for being "different."
Your oldest says she hates you and wants to live with her father.
These tough situations can seem daunting to parents who desperately want to help their child, but don't know how. In When Your Kid is Hurting, Dr. Leman walks parents through both helpful and harmful responses to the uncomfortable and unfamiliar situations that children struggle with today.
"Number one: you listen," Dr. Leman said. "Listening is a key to helping your hurting kid."
Read the article in full here. 
Photo courtesy: ©Thinkstock/lolostock
---