Crosswalk's Top 12 Family Articles of 2011
Sarah Phillips

Crosswalk.com Contributing Writer

2011

21 Dec

COMMENTS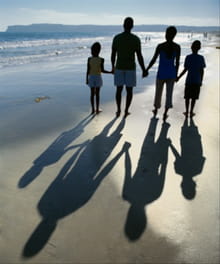 Which marriage and parenting articles grabbed the attention of Crosswalk readers in 2011? Below are the 12 most-read family articles of the year:
1. The Unraveling of a Christian Marriage: 3 Common Questions by Elisabeth Corcoran
When a Christian marriage ends, many questions rise to the surface. Elisabeth Corcoran's four-part series generated much reader discussion as she provided answers from the inside.
2. Sexual Purity Starts at Seven by Dannah Gresh
"I have to hold myself back every time a grandma leans in to her pig-tailed granddaughter and teasingly asks her, 'So, do you have a boyfriend?'"
3. Facebook Divorce Stats: Couples 'Be Wise,' Experts Say by Michael Foust
Whether or not Facebook is a reason for one in five divorces, it is becoming an increasing problem in marriages.
4. Honor & Obey: The Dividing Line for Adult Children by Sarah Buber
As a child, it is important to obey your parents. But when we get older and move from childhood to womanhood, do we still have to obey?
5. Cohabitation and Divorce -- There is a Correlation by Glenn T. Stanton
Does cohabitation contribute to stronger, happier marriages? Unfortunately, it does not.
6. How to Become a Confident Mom by Whitney Hopler
God – who created you and your children – knows that you have what it takes to be just the kind of mom your children need. Whitney Hopler shares tips based on Jean Blackmer's book, MomSense: A Common-Sense Guide to Confident Mothering (Revell, 2011).
7. I'm In Love With Another; What Should I Do? by Joe Beam
Many people find themselves madly in love with someone other than their spouses. Joe Beam responded to a reader in this situation.
8. The Beatitudes of Parenting by Cindy Puhek
Jesus's Beatitudes are profound for many reasons, not the least of which is how applicable their lessons are to different life situations.
9. What Speaks Love to Your Husband? and Loving Your Man as God Loves You by Cindi McMenamin
In this popular two-part series, Cindi McMenamin looks at God's persevering love and offers ways wives can try modeling His love to their husbands.
10. What I Learned about Mothering from Millionaire Matchmaker by Bonnie Gray
To enjoy motherhood, every woman needs to give herself permission to be free. What does that mean to a woman of faith?
11. Are You Enabling Dysfunction in Your Marriage? by Dr. David B. Hawkins
Have you enabled destructive behavior in your marriage? Dr. David helped readers decide.
12. What the Amish Can Teach Us about Family Life by Whitney Hopler
Amish people rarely divorce, report that they enjoy spending time together, and often see their children choose to remain faithful to Christ. What can we learn from them? Whitney Hopler offered insights based on Suzanne Woods Fisher's book, Amish Values for Your Family: What We Can Learn from the Simple Life, (Revell, 2011).