Top 20 Most Popular Book Reviews of 2011
Crosswalk.com Staff

2011

15 Dec

COMMENTS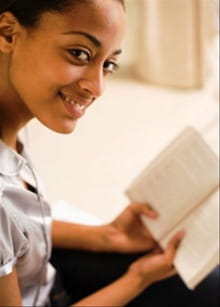 What book reviews were the most read at Crosswalk.com in 2011? Find out what readers were reading and which titles made the top 20 list.
---

1. Don't Stay Away from Forbidden
Ted Dekker's new partnership with Tosca Lee in the thriller Forbidden seems to have added something richer to his work.
Read more . . .

2. Bathsheba a New Take on an Old Story
The final chapter of Jill Eileen Smith's series brings the story of David and Bathsheba to life in a beautifully researched page-turner.
Read more . . .
3. The Christmas Note Tugs Heartstrings
The Christmas Note tugs on every heartstring. Even the most Scrooge-like reader will blink back tears on more than one occasion.
Read more . . .
4. My Foolish Heart Has Everyday Problems
My Foolish Heart is a delightful visit to a charming town. It's a story reminiscent of Steel Magnolias, but with a personality and charm all its own.
Read more . . .
5. Mine Is the Night Is a Bonny Retelling
Based on the love story of Ruth and Boaz with an 18th century setting, Mine Is the Night is a charming tale with spiritual applications throughout.
Read more . . .
6. Dekker Explores in The Priest's Graveyard
A psychological thriller exploring justice, ethics and forgiveness inside a twist-laden maze, The Priest's Graveyard is Ted Dekker at his finest.
Read more . . .
7. Secret to Success Found in Utopia
David L. Cook's philosophy is packaged as a pseudo-fable about finding the secret to success, whether in golf or life in general.
Read more . . .
8. Been There, Seen That in Courageous
Despite its failings, if a book designed to hit every emotional button helps men become better fathers then it's worth reading through a little déjà vu.
Read more . . .
9. Forgiveness Found in The Deepest Waters
In The Deepest Waters, Dan Walsh requires us to consider deeper issues than mere life and death—such as, how does a survivor move on?
Read more . . .
10. Nobody's Child Is Full of Grace
As central to the plot as it is, bioethics is the vehicle by which greater themes of shame, forgiveness and grace are explored in Nobody's Child.
Read more . . .
11. Archaeology Fascinates in Second Messiah
The fascinating, mysterious realm of biblical archaeology invites the reader into the modern geopolitical thriller of Second Messiah.
Read more . . .
12. Gifted Storytelling Continues in Indelible
Kristen Heitzmann captures the reader's emotions and attention with gripping action scenes combined with unforgettable characters in Indelible.
Read more . . .
13. Body and Soul Are Healed with The Touch
With scientific research and the role of art in healing the body as well as the soul, this story is beautifully told by Randall Wallace.
Read more . . .
14. Desert Gift Is One of John's Finest
Sally John's keen insight into the complexities of marriage and personal identity make Desert Gift one of her finest works yet.
Read more . . .
15. Rick Tramonto Tells All in Scars of a Chef
The true story of top chef Rick Tramonto's "rags to riches" journey from high school dropout to award-winning chef does not disappoint.
Read more . . .
16. A Stand-Up Guy Falls Flat
There's a certain irony here that Oliver is a comedian who isn't particularly funny—and unfortunately, neither is this so-called comic novel.
Read more . . .
17. Water's Edge a Kinder, Gentler Law Thriller
Author and attorney Robert Whitlow's Water's Edge is heavier on the ethics and lighter on the legalese, making it a kindler, gentler law thriller.
Read more . . .
18. Plots Unusual and Unforeseen in The Queen
As usual in this series, Steven James weaves together two or more plots that tie together in an unusual, unforeseen way.
Read more . . .
19. Insight Offers That and Redemption, Too
Insight has a wonderful period feel to it. It is as advertised: "a moving story of compassion and cruelty, laughter and heartache, faith and redemption."
Read more . . .
20. Romantic Suspense Found in A Killer Among Us
While A Killer Among Us stands on its own, many readers will probably want to take in the rest of the Women of Justice series as well.
Read more . . .

To read more book reviews in Crosswalk.com's Books Channel, please click here.