Top 20 Most Popular Singles Articles of 2011
Crosswalk.com Staff

2011

15 Dec

COMMENTS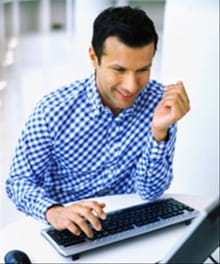 What singles' articles were the most read at Crosswalk.com in 2011? Find out what readers have been reading and what made our top 20 list this past year.
---

1. What Guys Think About Modesty
What is a woman's role in helping her brothers in Christ choose holiness over worldliness? Hear excerpts from CJ Mahaney's powerful and eye-opening sermon titled "The Soul of Modesty."
Read more . . .
2. He Said-She Said: Is This Behavior Inappropriate?
I feel that it is totally inappropriate for a senior pastor, who is a married man, to call my fiancée on a daily basis. What should I do?
Read more . . .
3. Made for Each Other
In a hurried and fractured world, scientific matching can help simplify a complicated issue. But there are two problems with an over-reliance on computer matching.
Read more . . .
4. Don't Change for Change's Sake
Oftentimes we don't even know the change we're looking for nor prepared for it when it comes. We just wish for something to be different.
Read more . . .

5. He Said-She Said: Living in a Married World
All my coworkers talk about are their kids and husbands. I'm single and don't enjoy the conversations because I feel left out. What can I do?
Read more . . .
6. The Relational Economy: Currency – Part 4
Anything by God is fearfully and wonderfully made. Each of us has gold beneath all we display. Our silver may have tarnished, but we are no less precious.
Read more . . .
7. He Said-She Said: Involvement with Married People
If I'm single and am attracted to or emotionally involved with someone who is married, separated or engaged, what should I do?
Read more . . .

8. He Said-She Said: How Do You Deal with Heartbreak?
How do you get over a break-up, especially when you have to see that person every so often at church or at work and cannot escape?
Read more . . .

9. What Agreements Have You Made with the Enemy?
Many of us may have accepted a misguided comment or thought and allowed it to shape who we have become, and it stands in the way of who we should be.
Read more . . .

10. Don't Just Wish Upon a Star – Go After It
Don't allow fear to hinder you from pursuing what God has called you to do. Oftentimes, it is something that seems so outrageous only he can make it happen.
Read more . . .
11. He Said-She Said: Single, Female and Ready to Date
I'm a single Christian woman and have never been in a serious relationship. But should that stand in the way of jumping into the dating waters?
Read more . . .
12. Rest . . . And That's an Order
In the Bible, when God says "rest" he surely means it. So maybe it's time we put a little thought into what it actually means to rest.
Read more . . .
13. St. James Finds Out What Is He Thinking??
Who knew singer-author-actress Rebecca St. James' research for her latest book would lead to finding the man of her dreams?
Read more . . .
14. He Said-She Said: Stop Thinking About Finding a Mate
They say that the moment you stop thinking about finding a mate is the moment it will happen for you. But is it even possible to stop thinking about it?
Read more . . .
15. Dealing with Doubts
We think of being in love, finding "the one," as a step-by-step process. But we don't always stop to think about the fact of living through this process.
Read more . . .
16. Solo Zone: Gays, Christians and Holiness
"Are you gay?" Even in evangelical Christianity and our churches, single adults can't avoid the question. Especially the longer we stay single.
Read more . . .
17. The Single Life: How Will You Observe Holy Week?
This year during Holy Week I've decided to focus my thoughts in an attempt to more fully grasp what Easter is all about. Care to join me?
Read more . . .
18. Seek God's Will Carefully When Choosing a Spouse
God wants to fulfill every plan and purpose he has for your life. And remember this: God gives his best to those who leave the choice to him.
Read more . . .
19. The Life I Never Knew I Wanted
Going to the other side of the world for an indefinite time was something I never would have dreamed of for my life's story. But God did.
Read more . . .
20. What Men Really Think About Successful, Independent Women
What do men think about successful, independent women? I've broken it down into three major impressions with male personality types for each.
Read more . . .


To read more articles about singleness in Crosswalk.com's Singles Channel, please visit the article archives here.