Let's Talk: 5 Things Christians Need to Understand about Suicide
Carley Marcouillier

Writer

2020

1 Oct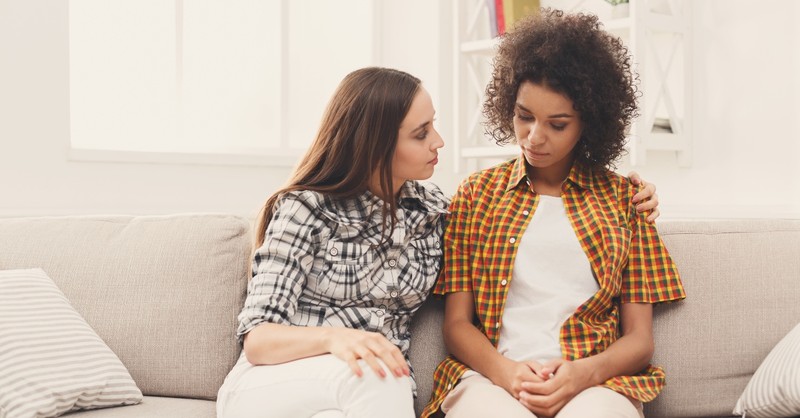 Suicide is a word that often makes people feel uncomfortable for several reasons. For some, it triggers past pain or current fears, while for others, it provokes judgment, concern, and lack of understanding. Many who experience the depth of internal stress have difficulty expressing it for fear of being labeled as weak or emotionally unstable. In other cases, we see family members dismiss the concerns of their loved ones due to the stigma surrounding suicide. Additionally, Christian culture has added more division within this topic by neglecting to provide support for those suffering, thus perpetuating the stigma associated with psychological distress. 
The truth is, whether we have little to no personal knowledge of suicide, we as believers need to be informed and prepared to address the reality of pain, both personally and relationally. 
For as much as we may not want to admit it, suicidality is increasing within the church family. From pastors to their beloved members, the body of Christ is silently struggling in the name of spiritual maturity.   
Unfortunately, the topic of suicide has been a taboo topic within the church for centuries. Starting as early as 452 AD, churches began to condemn suicide and punish those who sought to take their own lives and disgracing the burials of victims of suicide. While we have come a long way over the years, the church has not fully embraced its role to provide non-judgmental support for mental health-related issues.  
Lifeway research reports that although a large majority of church members want their pastors to talk openly about mental illness, 66 percent of pastors speak to their church once a year or less on the subject (Lifeway, 2014). 
Consequently, this silence unintentionally isolates those impacted by suicide, allowing room for some to believe that their struggles are simply a sign of spiritual immaturity. 
Maybe, this is you or someone close to you. 
It is time we bravely speak up and support each other in seeking to end the silence and the stigma of suicide by learning the facts and sharing our struggles. 
Photo credit: ©Getty Images/Prostock-Studio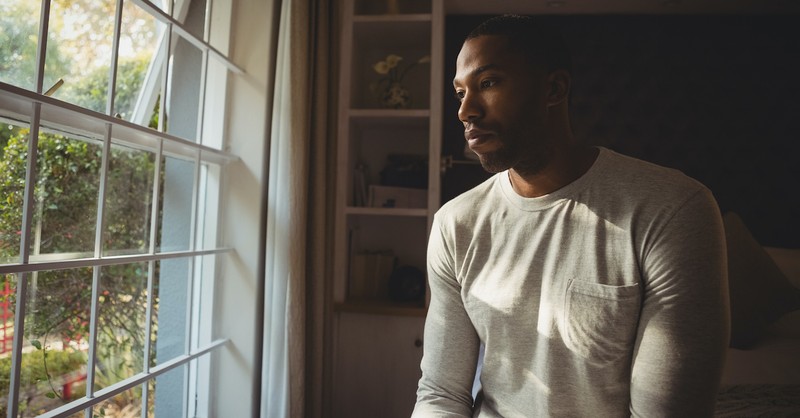 The 5 Things We Need to Understand
1. The Scriptures
First, we must ground our learning process in the Word of God. Believe it or not, suicide is nothing new to our current culture. Did you know that there are over six accounts of suicide mentioned in Scripture between the Old and New Testament? The most well-known passage, found in Matthew 27:3-5, is the account of Judas Iscariot's death after betraying Christ.
Why is this significant? Because it validates the history of hopelessness experienced since the beginning of time.
Just look at David's psalms, Hannah's prayer, Jeremiah's Laments, and the Apostle Paul's account of persecution, which led to him say he despaired of life itself (2 Corinthians 1:8). These men and women of God spoke honesty and vulnerably of the pain that gripped their hearts. Scripture invites us to recognize pain, suffering, and emotional distress as consequences of our broken state and Satan's attacks.
We are indeed all in need of a hope that does not minimize nor stigmatizes our suffering. The message of the gospel is just that. Although often misused as a sugar-coated solution, Christ's hope does not negate pain but repurposes it for our gain. The gospel Christ preached recognizes shame, sin, pain, brokenness, and lovingly welcomes us into the healing process of Salvation.
In light of Scripture, we can begin to cultivate a new understanding of suicide, by way of suffering, and seek to hold fast to the unfading hope found in God's eternal promise (1 Peter 1:2-7, Revelation 21:4-5).
2. The Stats
For many, suicide is a personal battle or a deep wound of loss, yet others would say they know little about suicide or its prevalence in our current culture. Why is it important to understand the statistics surround suicide and suicidality? Because our awareness of a problem prompts our responsibility to address it.
Do you know where suicide ranks on the leading cause of death report?
According to the Centers for Disease Control and Prevention (CDC), in 2018, suicide ranked as the tenth leading cause of death in the United States, claiming the lives of over 48,000 people.
Within this significant number, suicide was the second leading cause of death among the ages of 10 and 34 and the fourth leading cause of death among individuals between the ages of 35 and 54 (CDC, 2018).
Even more astounding, research states that 1.2 million people attempted suicide in 2018; that is one attempt every 26 seconds (American Association of Suicidology, 2020).
By knowing this reality, our response is likely to change when a friend stops reaching out or when a family member begins to isolate themselves. Our awareness of the likelihood of suicide is what will prompt deep conversations and support our efforts in loving those around us.
Photo credit: ©Getty Images/Wavebreakmedia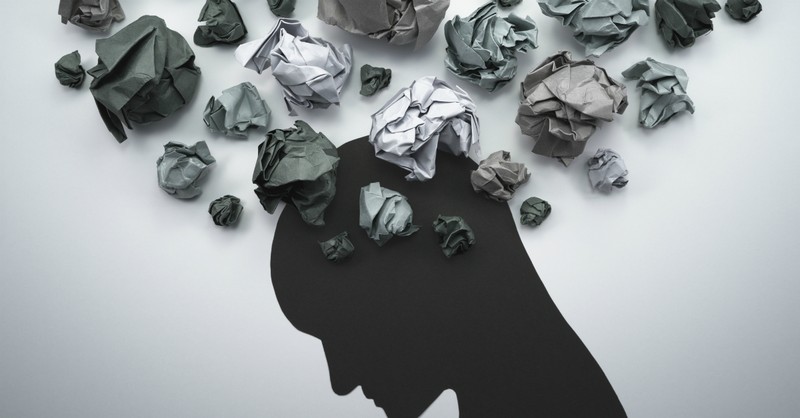 3. The Psychology
Ever wonder what causes someone to end their life? I believe this is the question to answer when a loved one is lost to suicide. Our whys do not always end with solid answers, and for many, the lack of psychological understanding gives way to missing the seriousness of this issue.
In seeking to bring closure to the unanswered questions many survivors may have, it is helpful to understand that suicide is complex and much more than depression. Dr. Norman Wright notes that the most common answer to why people take their own lives is psychological pain, or psychache (Crisis & Trauma, 2011).
The Founder of the American Association for Suicidology (2020) expounds on this broad understanding stating, "Psychache is the hurt, anguish or ache that takes hold in the mind. It is intrinsically psychological - the pain of excessively felt shame, guilt, fear, loneliness, etc… Suicide occurs when psychache is deemed unbearable and death is actively sought to stop the unceasing flow of painful consciousness."
Because emotional pain is experienced in various forms, Dr. Schneidman categorizes five clusters of psychological needs, which I have connected to scriptures, that if left unmet can account for suicidal action.
1. Need for love, acceptance, and belonging (Isaiah 43:1-4, Ephesians 3:14-21)
2. Need for control, achievement, autonomy, order, and understanding (Ephesians 2:10, 5:15-17)
3. Need for positive Self-image (Romans 8, Hebrews 12:1-12)
4. Relationships, nurturance, and affirmation (1 John 3:1-3; 11-24)
5. Need for dominance and emotional expression (James 1:19-27)
(Crisis & Trauma, p.300).
Scripture speaks of these significant needs in our lives through many biblical character's experiences. Look at David's words in Psalm 13:
"How long must I wrestle with my thoughts and day after day have sorrow in my heart? How long will my enemy triumph over me? Look at me and answer, Lord my God. Give light to my eyes, or I will sleep in death and my enemy will say, 'I have overcome him,' and my foes will rejoice when I fall" (v. 2-4).
As we seek to understand and value how our emotions communicate our lived experiences, we can begin to normalize the prevalence of emotional distress and support others who may feel as though God does not care about their heartache.
Photo credit: ©Getty Images/tadamichi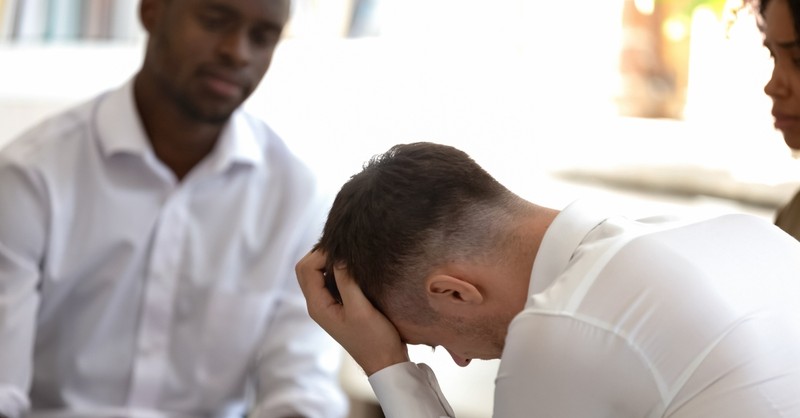 4. The Signs
The fourth thing that is important to know about suicide is the signs. Whether you are currently struggling or know someone who is, understanding and assessing the warning signs is key to prevention and providing support. As we have already learned, many contributors lead to suicidality, so how do we know if someone is actually at risk or deeply struggling?
Here are just a few signs to consider:
Evidence of emotional distress (depression, anxiety, hopelessness, fear, anger, sudden mood shifts, isolation/withdrawal, recklessness, etc.)
Intrusive thoughts and/or statements of suicidal intention or ideation ("I don't have a reason to live" or "I keep thinking people would be better off without me")
Seeking access to or having access to items such as firearms, pills, sharp objects
Having a plan or contemplating a plan for attempting suicide.
If you are experiencing any of these symptoms, please seek support immediately (see resources at the end of this article). For those of you who may know someone exhibiting these signs, speak up.
Assessing risk can be done with four basic questions (status, frequency, duration, plan):
1. Are you wanting/thinking about suicide/self-harm?
2. If so, how often do you think about it?
3. How long have you been feeling this way?
4. Do you have a plan and/or means of carrying this out?
The answers to these questions will help you determine how to best proceed with obtaining and providing support.
Photo credit: ©Getty Images/fizkes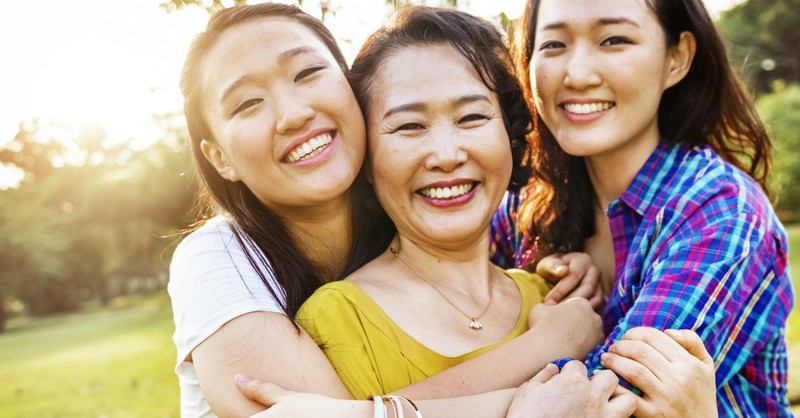 5. The Support
Finally, the accumulation of our understanding allows us to be equipped to both find support and offer support to one another. As the family of God, we are called to bear with one another in love (Eph. 4:2) and carry each other's burdens (Galatians 6:2). By no means does this place the responsibility of other's choices on our shoulders, but invites us to be active participants in supporting the work of healing for our hearts and the hearts of those around us.
As a Christian counselor, I encourage my friends and family to find a professional counselor they trust and encourage them to take time to name their pain and access healing through various forms of therapy. Also, there are many groups, online and locally, that support the work of suicide prevention and survivor support.
Ultimately, the most meaningful way we can personally support someone in our life who is struggling with thoughts of suicide or the loss of a loved one by suicide is to be in it with them. May we learn to listen, love others well.
Lastly, If you are personally struggling, I want to be the one to tell you, I am in it with you. Please reach out to those in your circle and/or call the Suicide Prevention Hotline 1-800-273-TALK (8255) for support.
Until Heaven, we hold onto hope.
Resources and References
National Suicide Prevention Lifeline
Focus on the Family's Get Help
National Alliance on Mental Health
American Association of Suicidality
---
Centers for Disease Control and Prevention (2018) WISQARS Leading Causes of Death Reports. Retrieved from: https://webappa.cdc.gov/sasweb/ncipc/leadcause.html
Drapeau, C. W., & McIntosh, J. L. (for the American Association of Suicidology). (2020). U.S.A. suicide: 2018 Official final data. Washington, DC: American Association of Suicidology, dated February 12, 2020, downloaded from http://www.suicidology.org.
Mental Illness Remains Taboo Topic for Many Pastors (2016) Lifeway Research. Retrieved:https://lifewayresearch.com/2014/09/22/mental-illness-remains-taboo-topic-for-many-pastors/
Wright,Dr. H Noram (2011) The Complete Guide to Crisis & Trauma Counseling: What to Do and Say When It Matters Most. Regal Publishing, California.
Photo credit: ©Getty Images/Rawpixel
---