My Wife is Too Depressed to Make Love
Chuck Snyder

Author, husband, father, and relationship expert

2001

21 Mar

COMMENTS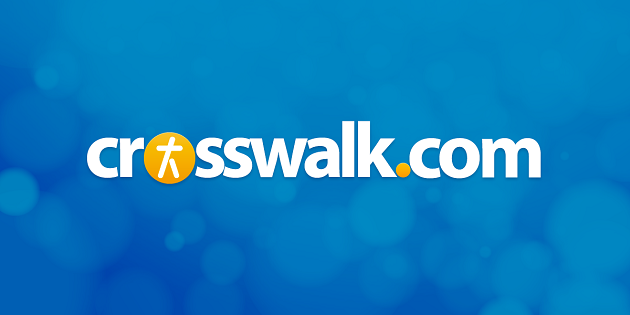 Dear Chuck:
I just read your column about a woman who is no longer 'in love' with her husband, and I agree with you whole-heartedly. Love is a decision, a choice, to
do
those things that enable your partner to feel loved. That being said, I dearly love, and am 'in-love' with my wife. However, there has been a problem of late. Her doctor has prescribed her an anti-depressant medication, which has almost totally suppressed her desire to make love. This has frustrated both of us to no end, but that is not the entire problem. I suppose partly because she has not been desirous of me, I have been noticing, and have been feeling attracted to other women. Though I have struggled, and still do, with some pornography, I am not unfaithful to my wife, but my desires are distracting me. I'm not sure, but I feel as though some of the women I see know what I am thinking, and sometimes seem almost uncomfortable about it. I know the
Bible
says to look at a woman with lust in your heart is the same thing, but I am unable to control these desires which I can't fulfill with my wife in her present condition. She has discussed the problem with her doctor, but her doctor seems unwilling to change the medication. She then decided to simply stop taking the medication, but now she also suffers from the mood swings and outbursts, which was why she was placed on the medication in the first place. She is much more loving, but at the same time, much more angry as well. How can I tame my own desires and remain true to my wife? How can I curb these rampant thoughts from taking hold in my mind? I don't want these thoughts and desires to ruin my
marriage
. Please help me!
Chuck's Response:
Thanks for the note about your wife's medication affecting her desire to make love, and your frustration, which is resulting from this. I have no idea whether either one of you are born-again, true, sold out, dedicated disciples of Jesus Christ, but the Bible is very clear that we are to take care of the other person's sexual needs
regardless
of whether we feel like it. If she is not a Christian, then she could care less about what the Bible says, but if she is ... you might share this with her.
The man should give his wife all that is her right as a married woman, and the wife should do the same for her husband: for a girl who marries no longer has full right to her own body, for her husband then has his rights to it, too; and in the same way the husband no longer has full right to his own body, for it belongs also to his wife. So do not refuse these rights to each other. The only exception to this rule would be the agreement of both husband and wife to refrain from the rights of marriage for a limited time, so that they can give themselves more completely to prayer. Afterwards, they should come together again so that Satan won't be able to tempt them because of their lack of self-control. 1 Corinthians 7:3-5 (Living)
God didn't just jot down a few idle thoughts on the back of an envelope or something. This must have meant a great deal to His concept of marriage to include this idea. A wife is only serving herself when she refuses her husband. I'll go another step ...
she
should be the initiator once in awhile ... whether she feels like it or not. Sex is a man's
greatest need.
Now, that absolutely blows women away ... especially after marriage. Usually when a woman finds out that our greatest need is sex, her first thought is usually of some kind of animal.
God
gave men this intense desire and interest to make sure the human race survives, and also to give a married couple the highest ecstasy this life can offer. Sex was
God's
idea. And He thought long and hard about whether to give Adam or Eve the primary responsibility for this part of marriage. In God's foreknowledge He realized that if He trusted Eve with this important work, she never would have thought about it! The Bible would only have one book in it, because the history of mankind would have been written about
Abraham, Isaac, Jaaccccob,
and poof. The end of the human race would have come quickly, because Eve had so many other things to think about.
On the other hand, Adam was focused and one-dimensional and expressed his eagerness to take care of this critical part of God's plan for mankind, and God in his foreknowledge knew he would do a good job. Therefore when I speak to women's groups, I try to explain that when their husbands want to go to bed a little early once in awhile, it is
not
for himself. It's for the
destiny
of
mankind,
the
preservation
of the
race
!! What a noble and soul-stirring burden for man to carry. Every husband is interested in being in strict obedience to his God as he carries out God's mandate to preserve the human race from going down the drain because of the woman being so busy. Are women always impressed with this explanation? Two of them are. There is one woman living in Enid, Okla., and one from Post Falls, Idaho. All the rest of the women think I am only trying to make an excuse for their animal husbands.
Sex is one of those areas of life where the man and women are not only not on the same page, they aren't even reading the same book. The problem comes within the framework of a monogamous marriage, where most men are constantly thinking about physical sex. On the other hand, most women rarely think about physical sex, except as the frosting on the cake of a loving, caring marriage relationship, yet the first thoughts of a man are about sex.
Maybe you need to do more about wooing her and making sure the relationship is doing well in all the other areas other than sex. Someone said that sex
begins
in the kitchen. For women, sex begins with a relationship. For men sex is an event. We can have sex on the roof, in a closet, on the front lawn, or on the Capitol steps, like one man did. The first thoughts of a woman, however, are usually about the
relationship,
and how she is being treated in other areas of her marriage. Someone has said men make love
to
feel good and women make love
when
they feel good. That means the whole relationship has to be going well before the woman feels like going to bed with her husband.
Both the man and wife have to unconditionally meet the other's needs at times, regardless of feelings and situations. Sex is to be richly enjoyed and is one of the key building blocks to the marriage relationship. But when the woman is offended because her husband wants to go to bed all the time, and the man is offended because his wife is never enthusiastic or seems to be only going through the motions and participating as a duty, or shows no interest or creativity, then there are problems in River City.
I'm not sure you can tell her all this without her thinking you don't understand her situation, but I wanted you to have the big picture of what God expects. As for what's happening in your mind, only you can
decide
not to sin when you see other women. And if you have God in your life, He will help you
run
from temptation if you ask Him and mean it. You swore before God and His angels that you would be faithful to your wife until
death
in sickness or health, joy or sorrow, for richer or poorer, for better or worse. This is some of the "worse" that has entered your relationship, and you'll have to deal with it the best you can. Sorry I don't have an easier answer, but try to stay focused on the things your wife does
right
... and approve and support and comfort. I'm sure this is no fun for her either, but maybe with some tender loving care, she will become more responsive. My latest book is called
The Way to a Woman's Heart,
and I'd love to send you a copy as my gift. I talk a lot about situations similar to the one you are in. I would need a mailing address, P.O. box, business address ... whichever you would be most comfortable with. Those are some thoughts for consideration. Let me know if you want to talk further.
Blessings,
Chuck Snyder
To submit a question to Chuck Snyder, email him at Chuck@CrosswalkMail.com and please include the topic of your question in the subject line of your email. Your submission will be considered for publication. If selected, we will remove your name to ensure confidentiality.
Opinions and advice written by Crosswalk Experts do not necessarily represent the views of the editors, Crosswalk.com, Inc., or its management. We provide you with resources for personal advice in order to help you apply Biblical truths to your life situations. As is the case throughout Crosswalk.com, our desire is to highlight issues and perspectives that are relevant to the broad community of Christians and which do not necessarily gain exposure in other media outlets.