After Tragedy, How Will We Live?
Cliff Young

Crosswalk.com Contributing Writer

2011

18 Mar

COMMENTS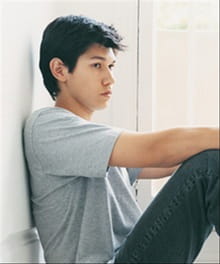 I had barely been a resident of Hawaii for eight weeks and found myself woken up early one Sunday morning to the frightening sounds of alarms, not just from a clock radio or a passing emergency vehicle, but rather from the warning sirens indicating an approaching tsunami. My only awareness of them prior to this was from what I saw on the news reports from Thailand years before.
It was February 28, 2010 and Chile had experienced the sixth largest earthquake ever recorded, an 8.8 magnitude, during the late hours of the night before triggering tsunami warnings in 53 countries around the world. Aside from the major devastation resulting from the earthquake itself, the tsunami that ensued caused more than $66 million of destruction to the Tohuku region of Japan alone, but thankfully, we only experienced minor effects in Hawaii, yet it implanted an imagery I wouldn't soon forget.
Fast forward one year and I was sitting in my church small group meeting only a couple of hundred yards from the ocean when text and voice messages from all over the country started coming in vibrating all of our phones warning us of another impending threat. Those unsettling memories from a year ago quickly returned.
After a hasty conclusion to our meeting, many of our fears were exacerbated when we turned on the television to see the horrific scenes of entire communities and livelihoods being washed away in Japan. Fortunately for us, we had almost an eternity to prepare compared to those along the Japanese coastline who had less than 30 minutes, if they even received word at all.
For the next six hours, the State of Hawaii went through its comprehensive tsunami preparedness plan while the rest of us tried to discern what might be the severity of this emergency and the best course of action for ourselves and our friends and family.
Of course there were some who treated this as just another drill or photo opportunity at the beach, however, for many it was a stressful and traumatic experience, especially for those who had friends or loved ones in Japan or were in Hawaii visiting on vacation.
Many who had children raced around town collecting kids who were beginning their Spring Break, others ran down to the waterfront to move boats and secure water craft, while the rest seemed to join the ever-growing lines at gas stations and grocery stores emptying the shelves of water, food, batteries and ice.
Although most of us had faced a similar, and many believe providential , experience just thirteen months earlier, the latest video footage of the total annihilation of towns in Japan burned images of what was possible and radiated a sense of shock in the hearts of most everyone who viewed them.
As I tried to organize my own thoughts and necessities, debating whether my location ten feet above sea level and fifty yards from the marina was going to be sufficient for my safety, I paused (briefly) to reflect upon God's Word and wondered what his will for me, my friends, the State of Hawaii and the world was at that moment.
I was reminded of the hundreds of recent earthquakes around the Pacific Rim and the active Kilauea volcano on the neighboring island over the past month, and speculated on what this may all be leading to. Add in the tension and uprisings in the Middle East and I was feeling very isolated on this volcanic island in the middle of the Pacific.
Maybe none of this should have surprised me. 
This is what the LORD Almighty says: "In a little while I will once more shake the heavens and the earth, the sea and the dry land" (Haggai 2:6).
For many of us who have spent years reading passages like this we probably never actually considered what the enormity, potential or ramification of the results could be, until now. When we vividly see how little time and control we have in the wake of an earthquake or tsunami, and see the massive destructive power that can be created, we can undoubtedly appreciate our relationship with God more than ever.
What probably amazes me most about this cataclysmic event is not so much the devastation of structures and communities, but rather the attitude, resiliency and fortitude of the Japanese people. For many, they have lost everything they ever knew or had—family members and friends, personal items and necessities, clothes, photographs and memories of their existence, and a way of life they will never see again. In the midst of their tragedy, their demeanor is not one of blame, anger, looting or entitlement we have seen in other catastrophes, but rather solidarity and resolve.
With thousands dead, the threat of a nuclear fallout and millions without food, electricity or a home, we witness people who, for the majority, don't have a relationship with Jesus, yet are exhibiting an incredible peace, gratefulness and self-control.
I can only hope and pray I would exhibit a similar character should I ever have to face such a situation as the people of Japan. 
This tragedy has reminded me to be thankful each day for every blessing I have been given—Jesus, life, family, friends, health, peace, freedom, church, opportunities and the list goes on. Oftentimes the busyness of our life gets in the way of appreciating life itself. That probably won't be the case for many of the survivors ever again.
As I continue to see photographs of the piles of destruction the tsunami left of what were peoples' "belongings," it has become a call for me to simplify my life even more. Although I was fortunate to have several hours to pack up and leave my home, in the end I only grabbed a couple of backpacks of what I considered necessities and left the rest to God's will. What would you have taken?
Over the past year, I have found two words stuck in my mind—deliberate and intentional. I believed God wanted me to be more deliberate and intentional about everything I did—not just "try to get by" or complete things whenever I wanted to. I felt he was instructing me to have a specific meaning and purpose behind (almost) everything I did or what I wanted to accomplish, or else not do it.
This past week's events have caused me to reflect and evaluate how and what I am doing with that command and to recommit myself following through. What has God placed in your heart and mind through this disaster?
"This" (type of tragedy) can happen to any one of us. At any moment, anything and everything we have and have known may be gone in a blink of an eye and the only things we may be left with are our character, the relationships we have and the memories we have made. 
What would you be left with and how are you going to live your life differently as a result?
No one knows when their hour will come (Ecclesiastes 9:12).
Blessed is the one who reads aloud the words of this prophecy, and blessed are those who hear it and take to heart what is written in it, because the time is near (Revelation 1:3).

 
Please join us on Facebook in prayer for Japan.
Visit our Crosswalk Forums thread on the disaster in Japan.
Donate to Samaritan's Purse Japan Relief Fund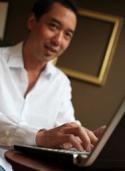 Cliff Young is a contributing writer to Sandlot Stories (ARose Books), as well as the monthly column, "He Said-She Said," in Crosswalk.com's Singles Channel.  An architect and former youth worker, he now works with Christian musicians and consults for a number of Christian ministries. Got feedback?  Send your comments and questions to CYdmg@yahoo.com.