What Happens to Those Who Have Never Heard ofJesus Christ?
Hank Hanegraaff

Bible Answer Man

2007

10 Aug

COMMENTS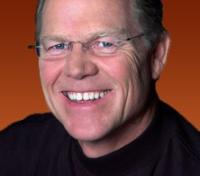 Q: What happens to those who have never heard the gospel? Are they sent to hell because they didn't accept a Jesus Christ they never heard about?
A: Men and women are not sentenced to hell based upon whether or not they have heard of Jesus Christ. Rather, they are justly and fittingly condemned based upon the fact that they are sinners. Indeed, they are sinners who have failed to act responsibly on what God has already revealed to them -- whether through the light of creation (Rom. 1), through the light of conscience (Rom. 2), or through the light of Christ (Rom. 3). If people respond to whatever light they do have, then God will send them the light of the gospel. Because no one has been kept in the dark about God's existence, we're all accountable directly to Him (Luke 12:47-48).
While the Bible affirms that Christ is the only Savior (Acts 4:12), it also states that God is truly just (Job 34:12) and that He loves humanity with an everlasting love (John 3:16). Let us, therefore, labor all the more to bring God's message of reconciliation to a world in desperate need of salvation (Rom. 10:13-15), knowing that there is no other way to reach Him except through His Son -- the Lord Jesus Christ (John 14:6).
Finally, we should ask, if those who have never heard the gospel are indeed bound for heaven, why should we attempt to evangelize them? Wouldn't it be more prudent to just keep everyone in the dark? In fact, if you really draw this argument out to its logical conclusion, Jesus Christ would not have come to seek and save those who are lost, but to seek and lose those who are already saved! He would then not be the great Savior of the world; He would become its great destroyer.

---
Hank Hanegraaff serves as president and chairman of the board of the North Carolina-based Christian Research Institute International. He also hosts the Bible Answer Man radio program, which is broadcast daily across the United States and Canada—as well as around the world through the internet at
www.equip.org
Reaching millions weekly through his live call-in radio broadcast, Hank answers questions about Christianity and religion on the basis of the Bible, careful research, and sound reasoning. Additionally, Hank regularly brings to his listening audience live interviews with Evangelicalism's most significant leaders, apologists, and thinkers.
Hank came to faith in Jesus Christ after examining the scientific evidence for creation, the historical evidence for the resurrection of Jesus, and the cumulative case for the divine inspiration of Scripture. With an uncommon intensity he immediately embarked on a rigorous course of Scripture study and memorization, and by the Lord's grace and calling his heart ever since has been to equip others to know God in Christ.
With the release of his new book, The Last Disciple, a novel co-authored with Sigmund Brouwer, Hank reveals significant aspects of his highly anticipated 15-year study of the Bible's teaching on the end times. In a spellbinding story of faith and fulfillment of prophecy, Hank and Sigmund initiate a series of novels in which they explore the lives of Christians who struggle to survive and spread the gospel during the climactic turbulence of "the last days." Readers discover the "code" of Revelation as they begin to see it through the eyes of the persecuted believers to whom it was written.
Hank lives in North Carolina with his wife, Kathy and is the father of nine children.