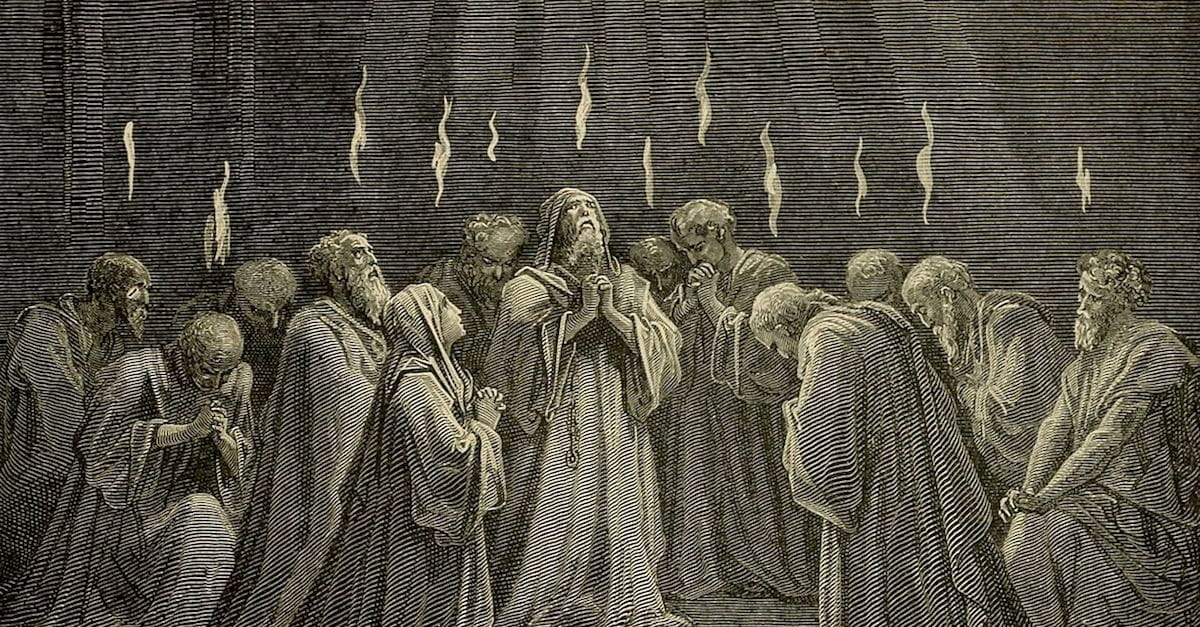 The spiritual gift of speaking in tongues remains controversial in our day and is a subject deserving of our close attention. This short article is not designed to argue that tongues are still valid but simply attempts to describe the nature and function of tongues speech.
Photo courtesy: Wikimedia Commons
#1: The "tongues" spoken on the Day of Pentecost were real human languages.
If this view is correct…
#2: The gift of speaking in tongues can include "heavenly" dialects.
#3: There is no evidence that tongues-speech in Acts 2 (or elsewhere) served an evangelistic purpose.
#4: Speaking in tongues is prayer, praise, and self-edification.
#5: Interpreted tongues edify others in the same way prophecy does:
#6: Tongues are a "sign for unbelievers".
The principle is this:
#7: There are objections that need to be addressed:
Profound spiritual fruit is possible in the life of the individual believer when he/she prays in tongues privately.
Paul was not afraid of a trans-rational experience.
#8: Paul preferred to exercise the gift of speaking in tongues in private.
Logical, reasonable, highly-educated Paul prayed in tongues more than anyone else!
#9: Is it God's will that every Christian speak in tongues?
Paul implies that not all have the gift, but doesn't imply that all cannot.
The potential for every believer to pray in tongues in private devotion exists.
Gift of Tongues v. Grace of Tongues
Not every believer contributes to the body in the same way.
#10: Is tongues-speech an ecstatic experience?