Growing from Baby Believer to Mature Christian
Kathi Macias, Author, Author, How Can I Run a Tight Ship When I'm Surrounded by Loose Cannons?
Thursday, August 18, 2011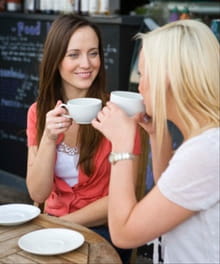 They nodded again, their eyes growing wider as they realized that they too had been reprimanded. Then, as if on cue, they scampered away.
"Are you really going to tell Bernadine you're sorry?" Chris asked, still staring after the girls."
"I really am."
He stood there a moment, and then, apparently satisfied, nodded and went off to find some "guy stuff" to do.
I, on the other hand, was not looking forward to fulfilling my promise—though I knew I had no choice. God had orchestrated an example that was too clear to ignore. Three little girls, more than a bit overzealous and demanding in their self-absorbed quest for attention, being rejected by one only slightly older than them and labeled as "pests"—the correlation was just too obvious.
When I called Bernadine, she was much more gracious than I could have hoped. She admitted she'd always known I'd considered her a pest.
"You weren't the only one. Even my mom called me a pest. She was always telling me to leave her alone and go find something to do. So I'd usually just go eat something. I suppose that's why there's so much of me to love."
She paused, but before I could think of something appropriate to say, she added, "Seriously, Kathi, I know I can get on people's nerves. I don't mean to, but... I just do. But it's different with God. I know I never get on His nerves, or bug Him, or make Him wish I'd go away and find something else to do. No matter what, He's always there for me, and that's the best part about being a Christian."
No matter what.
Bernadine was right. But who would have thought I'd be chastised with such a great truth from a baby Christian? I knew she didn't mean it as a criticism, but I was humbled by the timely reminder.
Bernadine and I bonded through that experience, as we recognized our mutual need for discipleship. We were both in the very early stages of our Christian life—rug rats and toddlers learning to walk—and though our heavenly Father was the only One who could ultimately grow us up, we also recognized our need for other believers to help us along the way—to model the correct way to walk, to pick us up when we fell, and to cheer us on as we took each step.
While I felt as if I'd dodged a loose cannon this time I knew there were more to come…
Making it personal
Think back to when you were a new Christian. Who helped you? Have you ever become irritated by someone you consider a pest—a person who bugged you with constant questions and demands for your time? In light of my experience at the preschool, can you see those demanding people in a different light? In what ways can you set proper limits, while still making yourself available to help fellow believers grow in their walk with the Lord?
And this commandment we have from Him: that he who loves God must love his brother also. —1 John 4:21
---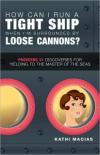 This article is an adapted excerpt from Kathi Macias' book, How Can I Run a Tight Ship When I'm Surrounded by Loose Cannons? (New Hope Publishers, 2009) Used with permission. All rights reserved.
---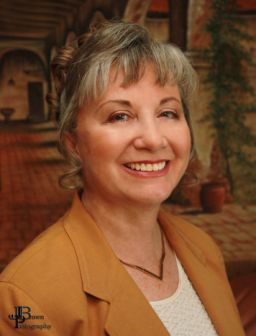 Kathi Macias, popular speaker and prolific author, is an Angel-award winning writer who has published nearly thirty books, including BEYOND ME: LIVING A YOU-FIRST LIFE IN A ME-FIRST WORLD and her latest release, HOW CAN I RUN A TIGHT SHIP WHEN I'M SURROUNDED BY LOOSE CANNONS? Whether keyboarding her latest book, keynoting a conference, or riding on the back of her husband's Harley, Kathi "Easy Writer" Macias is a lady on a mission to communicate God's vision. Her insightful words—filled with passion, humor and soul nourishment—refresh audiences from all walks of life. To learn more about Kathi or to book her for your next event, visit www.KathiMacias.com.
Have something to say about this article? Leave your comment via Facebook below!
advertise with us
Example: "Gen 1:1" "John 3" "Moses" "trust"
Advanced Search
Listen to Your Favorite Pastors