Traits of a Godly Wife
Dr. John Barnett, Discover the Book
Monday, June 23, 2008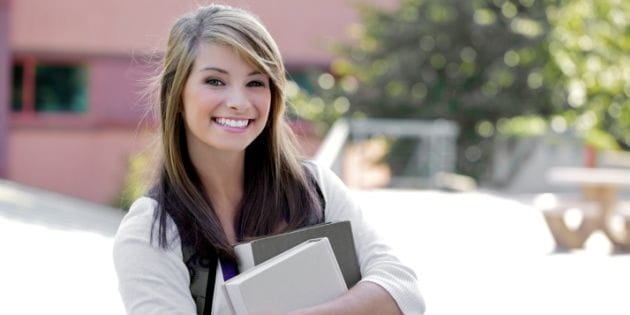 Moms and dads, what kind of woman are you raising? A wise woman or a foolish one? Does she dress in a way that draws a young man to think about her body and its enticements or her spirit and its beauty? Does she have a holy hatred of sin? Does she use her powers to get her own way? Does she manipulate by tears, looks and whatever it takes to accomplish her ends? Is she argumentative, easily quarreling and fighting with you or her brothers and sisters?
Or is she peaceable, gentle and easily entreated? If negative traits become ingrained in her character, the future could be at stake. One gifted expositor in writing about these verses said, " ...we may say with a surgeon's frankness, her home will be like Scarlett's -- troubled, torn down, and literally Gone with the Wind."
5) A Godly Woman Seeks to Care for the Home. She seeks wool and flax, And willingly works with her hands. (Proverbs 31:13, NKJV)
She manages her home well (Titus 2:5.) She loves to tangibly serve others with food and skills. She has a home that is open and hospitable and she is given to ministry to the sick and needy and less fortunate.
6) A Godly Woman Seeks to Serve Others. She also rises while it is yet night, and provides food for her household, and a portion for her maidservants. She extends her hand to the poor, yes, she reaches out her hands to the needy. (Proverbs 31:15, 20, NKJV) She has learned the love of Christ for others.
7) A Godly Woman Strives to be a Person Who Can be Trusted. The heart of her husband doth safely trust in her, so that he shall have no need of spoil. She will do him good and not evil all the days of her life (Proverbs 31:11-16).
8) A Godly Woman Seeks to be Prudent in Financial Matters. She considers a field and buys it; from her profits she plants a vineyard. She makes linen garments and sells [them,] and supplies sashes for the merchants. (Proverbs 31:16, 24, NKJV) She is a saver not a spender. She can see beyond today alone.
9) A Godly Woman Seeks to be a Hard Worker. She girds herself with strength, and strengthens her arms. She stretches out her hands to the distaff, and her hand holds the spindle. (Proverbs 31:17,19, NKJV) God puts a premium on hard work and so she moves toward it not away. There is no slothfulness, indolence or lack of motivation.
10) A Godly Woman Seeks to Do the Right Thing and Have a Good Reputation. Her husband is known in the gates, when he sitteth among the elders of the land. (Proverbs 31:23)
Moreover he must have a good testimony among those who are outside, lest he fall into reproach and the snare of the devil. (1 Timothy 3:7)
Her children arise up, and call her blessed; her husband also, and he praiseth her (Proverbs 31:28).
11) A Godly Woman Seeks to Internalize Biblical Wisdom. She opens her mouth with wisdom, And on her tongue [is] the law of kindness. (Proverbs 31:26, NKJV). The Word is in her heart and life and so it comes out of her mouth. And when it does it is dressed in the clothes of the Spirit, gentle and kind.
12) A Godly Woman Seeks to Live Out the Secrets of Womanhood. Strength and honor [are] her clothing; She shall rejoice in time to come (Proverbs 31:25, NKJV). The future smiles at her and her children bless her.
Is there any comparison? This kind of woman and daughter is a blessing to all. A builder of the home, family and community.
For more from Discover the Book Ministries, please visit discoverthebook.org.
Read the companion to this article by Dr. John Barnett, "Beware of Becoming This Type of Man" at Crosswalk.com.
Have something to say about this article? Leave your comment via Facebook below!
advertise with us
Example: "Gen 1:1" "John 3" "Moses" "trust"
Advanced Search
Listen to Your Favorite Pastors