How to Overcome the Struggle for Patience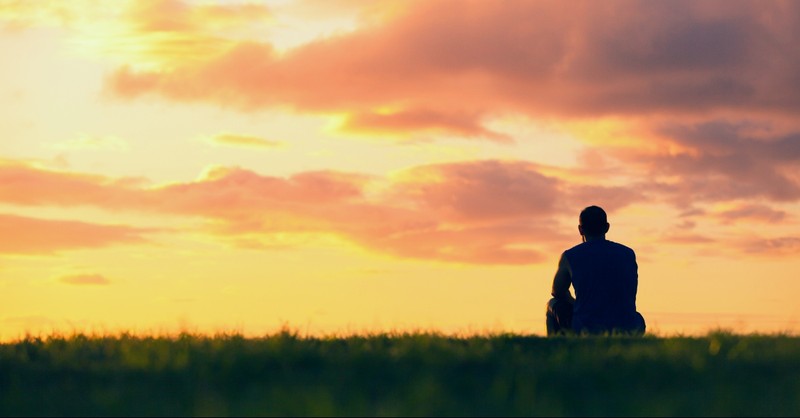 "But the fruit of the Spirit is love, joy, peace, patience, kindness, goodness, faithfulness" (Galatians 5:22). Patience is a virtue, everyone seems to say. They're not wrong, however, not many explain how to develop such a trait. Instead, they talk as though patience comes as naturally as breathing. And that just isn't true.
"I'm waiting on [insert reason]."
"Just be patient."
"I'm praying for [insert reason]."
"Just be patient."
When I think of patience, I imagine a person at peace while in the midst of stressful situations. A patient person doesn't feel pressured by time to come up with an immediate solution. Instead, they take a measured approach to problem-solving – or more, they decide to wait on God for a favorable outcome.
When I imagine a patient person, I don't think of myself.
Traffic jams. People who won't stop talking. The web browser taking too long to load. Someone running late. In the moment, patience is difficult to muster. Finding patience every day can feel impossible. As some people say, "The struggle is real."
However, when I open my Bible, I see plenty of stories where people suffered and waited for their circumstances to change. Sometimes people needed to act on their own behalf, and sometimes they waited for God's deliverance.
Learning Patience from David
I once believed patience to mean waiting without complaint. Maybe that's true, but today my definition of patience is more like waiting, while trusting. David helped me to understand this.
He opens Psalm 13 with questions for God; emotional questions spoken by a man in need.
"How long, Lord? Will you forget me forever?
How long will you hide your face from me?
How long will I store up anxious concerns within me,
agony in my mind every day?
How long will my enemy dominate me?" (Psalm 13:1-2)
How many times have I been on my knees echoing prayers such as this? There have been moments in my life where I felt like Job, innocent yet burdened by innumerable problems. Even those closest to me were unable to help alleviate my suffering. In other seasons of life, I have been like the Israelites, wandering the wilderness because I separated myself from God. In all situations I wanted deliverance, but deliverance didn't always show up… not when I asked.
More often than not I had to wait, but as I look back over my life, I see that deliverance always came. Now, instead of just voicing my concerns to God, I can voice affirmations of trust while suffering. That's what David did.
"But I have trusted in your faithful love;
my heart will rejoice in your deliverance." (Psalm 13:5)
The struggle for patience is real, but when we take the right steps, we can turn in our fears, frustrations, and hurts for trust in the Lord. And where there is trust, there is peace.
10 Verses to Build Your Patience Today
"Now if we hope for what we do not see, we eagerly wait for it with patience." (Romans 8:25)
God's deliverance from dire circumstances is not always visible. However, we can't always rely on what we see. Instead, we can rely on what we know about God which gives us reason to be patient.
"Let us not get tired of doing good, for we will reap at the proper time if we don't give up." (Galatians 6:9)
God's blessings come to us when we don't quit following Him. Another way of wording a lifestyle that never ceases to do good while waiting is patient.
"But those who trust in the Lord will renew their strength; they will soar on wings like eagles; they will run and not become weary, they will walk and not faint." (Isaiah 40:31)
This is yet another promise for the patient lifestyle. Whatever reason we are practicing patience, blessings are sure to follow.
"Those who sow in tears will reap with shouts of joy." (Psalm 126:5)
Suffering is promised in this lifetime, but so are God's blessings. We simply have to endure the bad for a time while we await the good.
"The end of a matter is better than its beginning; a patient spirit is better than a proud spirit." (Ecclesiastes 7:8)
If we know that the outcome of something is better than the beginning, this gives us encouragement to be patient throughout life.
"Rejoice in hope; be patient in affliction; be persistent in prayer." (Romans 12:12)
Praying just as much or more as we worry will help us be more patient. Suffering is tough, and the Bible acknowledges this truth. Nonetheless, Scripture makes clear patience is always possible.
"I sought the Lord, and he answered me and rescued me from all my fears." (Psalm 34:4)
How often do we admit this to ourselves? Too many times we forget what God has done, which makes being patient in the future that much harder.
"Bearing with one another and forgiving one another if anyone has a grievance against another. Just as the Lord has forgiven you, so you are also to forgive." (Colossians 3:13)
God uses plenty of patience in His relationship with us. In the same way He loves, we ought to strive to love others. This means being patient with them when we would rather our tempers flare.
"Trust in the Lord with all your heart, and do not rely on your own understanding; in all your ways know him, and he will make your paths straight." (Proverbs 3:5-6)
Every problem in life is not meant for us to solve. Sometimes we need to just rely on God and hear what He has to say, though that may take time.
"Consider it a great joy, my brothers and sisters, whenever you experience various trials, because you know that the testing of your faith produces endurance. And let endurance have its full effect, so that you may be mature and complete, lacking nothing." (James 1:2-4)
The Bible encourages us to endure the various trials we encounter. There is a clear benefit to this and that benefit is us becoming more like Jesus.
Achieving a More Patient Tomorrow
We live in an era where instant gratification is everywhere. We can turn to whatever channel, movie, show, song, podcast that we want, and the list goes on, all whenever we desire. In this way, patience seems so contradictory to day-to-day life.
However, there are elements in life we have no control over, such as the time needed to recover from the death of a loved one, a breakup, an illness, or an injury. You get the picture. We can't control everything.
Some things take time.
Patience isn't developed overnight, and neither is trust in God – but both are possible.
Jesus made it clear that the life of a believer would have suffering (John 16:33). When we opt for patience over rushing, or God over self, we choose a more positive outcome in all situations. Trusting in God means we acknowledge He will give us a future that we could never possibly give ourselves.
Therefore, the next time we are in dire straits and asking God for His deliverance, maybe instead of rushing out of that season of life, we can ask God for the patience to endure. We can ask to learn our lesson well while patiently waiting for His deliverance to come.
Patience is by no means ordinary, or even easy. Patience is, however, worthwhile.
Photo Credit: ©iStock/Getty Images Plus/kieferpix
---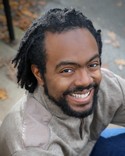 Aaron D'Anthony Brown is a freelance writer, hip-hop dance teacher, and visual artist, living in Virginia. He currently contributes work to iBelieve, Crosswalk, and supports various clients through the platform Upwork. He's an outside-the-box thinker with a penchant for challenging the status quo. Check out his short story "Serenity."
LISTEN: Being Complete in Jesus (Understanding Matthew 5:21-48)
Hearing Jesus is a devotional journey through the gospels, where we explore the teachings of Jesus chapter by chapter. If you're seeking to live a life that reflects God's, this podcast is for you.
The views and opinions expressed in this podcast are those of the speakers and do not necessarily reflect the views or positions of Salem Web Network and Salem Media Group.
WATCH: 10 Sins Christians Downplay (and Why They're So Destructive)
Stock Footage & Music Courtesy of Soundstripe.com Thumbnail by Getty Images