Why We Need Forgiveness (1 John 1:9) - Your Daily Bible Verse - December 6
BIBLE VERSE OF THE DAY: "If we confess our sins, he is faithful and just and will forgive us our sins and purify us from all unrighteousness." (1 John 1:9)
Why We Need Forgiveness
By Sue Schlesman
How do you know when your spiritual slate has been wiped clean? What if you haven't said the right words? What if you're not truly convinced you needed to ask for forgiveness in the first place? And how do you even know if forgiveness works?
Thankfully, the Bible fully explains the importance of forgiveness and the process for gaining forgiveness from God.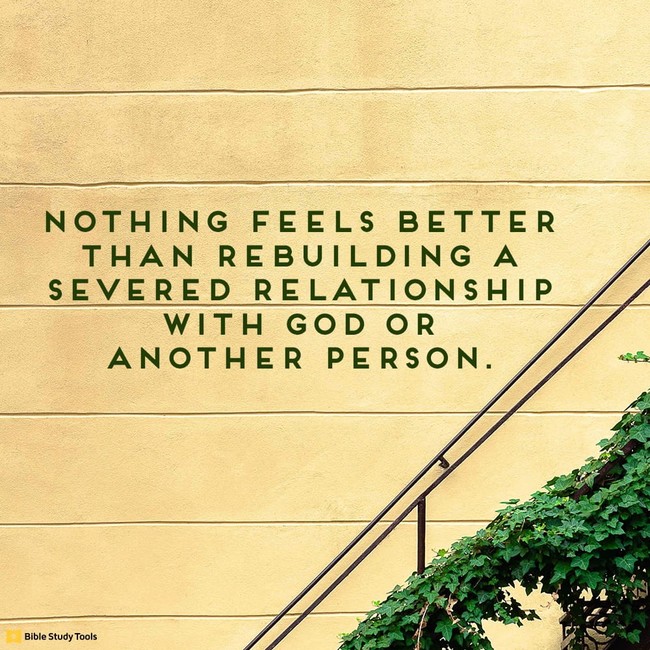 Forgiveness from God is essential for relationship with God.
Because God is holy, He cannot be in relationship with sin. When we live with unconfessed and unforgiven sin, we are unholy. But when we confess and turn from our sin ( 1 John 1:9), God forgives us. Jesus' death on the cross made Him the substitute for the punishment we deserve ( 1 Peter 2:24). Therefore, God sees Jesus instead of our sin ( 2 Corinthians 5:21) when we repent. Until we confess our sins to God and ask Jesus to be our Savior, we will never fully experience God's forgiveness ( Romans 10:13).
Forgiveness of others is essential for forgiveness from God.
Admitting our sins before God and getting His forgiveness might be easier than from people with whom we have conflicts. But God says that forgiving others is mandatory if we want forgiveness from Him ( Matthew 6:14-15). If we won't forgive other people, God won't hear our prayers ( Psalm 66:18).
Forgiveness from God doesn't require anybody else doing anything for you.
Salvation by Jesus Christ gives every believer direct access to God. Jesus taught His disciples to pray directly to God in Matthew 6:9-15. You don't need to be anywhere special or do anything special. It doesn't even matter if the person you apologize to apologizes back. Forgiveness is a personal transaction between you and God Almighty.
So how do you ask God to forgive you? Is there anything too horrible for God to forgive? Well, King David was called "a man after God's own heart," and he stole a man's wife, got her pregnant, and killed her husband. We're talking adultery at best (and rape at the worst), plus murder. Paul killed and tortured Christians before repenting and becoming the world's greatest missionary. You can be forgiven, also. Read David's prayers of confession and notice his confidence in God's forgiveness in Psalm 32 and Psalm 51.
Nothing feels better than rebuilding a severed relationship with God or another person. Confession and forgiveness can erase anger, despondency, hurt, bitterness, depression, vengeance, and anxiety. All it takes is a little humility and courage.
---
Editor's Note: Part of this devotional was taken from How to Pray for Forgiveness by Sue Schlesman. You can read the full blog post here.
We want to experience God through the Bible… we really do!
But our good intentions fall flat when reading the Bible just doesn't seem to help us experience God in a real way. What should feel alive often feels confusing and boring and irrelevant. But it doesn't have to.
In the How to Study the Bible podcast, pastor and Bible teacher Nicole Unice brings life back to reading the Bible by walking listeners through her Alive Method of Bible study, helping us personally encounter God through his Word by giving us a practical, clear road map for understanding, interpreting and applying Scripture to our lives. Just click below to start listening now!