Making a Case for Dating
Michael Smalley, M.A., Smalley Relationship Center
Wednesday, July 12, 2006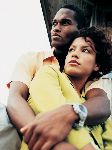 Genesis 29:17-19:  Leah had weak eyes, but Rachel was lovely in form, and beautiful. Jacob was in love with Rachel and said, "I'll work for you seven years in return for your younger daughter Rachel." Laban said, "It's better that I give her to you than to some other man. Stay here with me."

Mark 12:33:  To love him with all your heart, with all your understanding and with all your strength, and to love your neighbor as yourself is more important than all burnt offerings and sacrifices.

John 15:13:  Greater love has no one than this, that he lay down his life for his friends.


John 15:17:  This is my command: Love each other.

Romans 12:9: Love must be sincere. Hate what is evil; cling to what is good.

Romans 12:10:  Be devoted to one another in brotherly love. Honor one another above yourselves.

Romans 13:9:  The commandments, "Do not commit adultery," "Do not murder," "Do not steal," "Do not covet," and whatever other commandment there may be, are summed up in this one rule: "Love your neighbor as yourself."

1 Corinthians 13:  If I speak in the tongues of men and of angels, but have not love, I am only a resounding gong or a clanging cymbal. If I have the gift of prophecy and can fathom all mysteries and all knowledge, and if I have a faith that can move mountains, but have not love, I am nothing. If I give all I possess to the poor and surrender my body to the flames, but have not love, I gain nothing. Love is patient, love is kind. It does not envy, it does not boast, it is not proud. It is not rude, it is not self-seeking, it is not easily angered, it keeps no record of wrongs. Love does not delight in evil but rejoices with the truth. It always protects, always trusts, always hopes, always perseveres. Love never fails. But where there are prophecies, they will cease; where there are tongues, they will be stilled; where there is knowledge, it will pass away. For we know in part and we prophesy in part, but when perfection comes, the imperfect disappears. When I was a child, I talked like a child, I thought like a child, I reasoned like a child. When I became a man, I put childish ways behind me. Now we see but a poor reflection as in a mirror; then we shall see face to face. Now I know in part; then I shall know fully, even as I am fully known. And now these three remain: faith, hope and love. But the greatest of these is love.
The list of verses mentioned above outlines what love is about, and what I want to stress is that the Bible, to my knowledge, doesn't directly speak about a specific stance on dating. If you're looking for something that says, unequivocally, "dating is wrong" or "dating is right," you won't find it. The Bible tends to address ways of living and how to treat others.
All the verses above talk about love and how we should go about the business of love. Nowhere does it say that "dating" is an abomination of God's will or that "dating" is the wrong way to go about courting a potential mate. What the Bible tells us is how we should treat anyone we do choose to date.
If you read the above verses, and you followed God's blueprint for love, your dating experience would be a blessing! I believe that if we follow what the Bible says about loving each other, dating or not, our relationships would be healthy, satisfying and glorifying to God.
Have something to say about this article? Leave your comment via Facebook below!
advertise with us
Example: "Gen 1:1" "John 3" "Moses" "trust"
Advanced Search
Listen to Your Favorite Pastors