Christians Overseas Watchful after bin Laden's Death
Russ Jones, Christian Press
Friday, May 06, 2011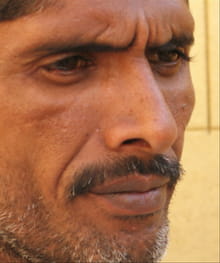 Christians in volatile parts of the world were already under attack before the death of Osama bin Laden. Now organizations and missionaries are on high alert for signs of more attacks and retaliation. Christians are not openly celebrating the end the terrorist mastermind, especially in nations with large Islamic populations. Instead, several organizations have issued warnings to Christians living or working on those areas, urging caution.
Bin Laden's terrorist network has made no secret of its plans to retaliate. Squelching rumors that bin Laden had not actually been killed by US armed forces, al-Qaeda confirmed the death of its leader on Friday. On jihadist Internet sites al-Qaida promised continued attacks on the U.S. and its "agents."
"If the Americans succeeded in killing Osama, that is no shame or disgrace. Are not men and heroes killed but on the battlefields? But can the Americans, with their media, agents, tools, soldiers, and apparatus kill what Sheikh Osama lived and died for? Alas! The sheikh did not found an organisation that lives with his life and dies with his death," wrote the al-Qauda General Command dated May 3.
Further in the statement under the heading 'Blood 'a curse' al-Qauda leaders write, "Based on this understanding, we in al-Qaeda vow to God the Exalted and seek His support to help us go forward on the path of jihad that was trekked by our leaders, headed by Sheikh Osama."
Christians in Pakistan Hide Out
As a precautionary measure, many Christian churches and schools closed when news came of bin Laden's death. Pastors and administrators have since reopened their facilities to continue the various ministries, but some are still hiding out in their homes.
According to UCANews, an Asian Catholic news service, the former head of the Catholic Church in Pakistan issued a statement warning that Pakistani Christians could suffer a backlash after the death of the 9/11 mastermind.
"We are a soft target, as they cannot attack America. We demand security; the government should control any retaliation," Archbishop Emeritus Lawrence Saldanha of Lahore said. He was, however, cautiously optimistic that the development could bring peace. "Despite the risk of short-term retaliation against Christians, bin Laden's killing could return balance to the war-torn society of Pakistan," he added.
Just days before bin Laden's death, a Christian seminary in Gujranwala was attacked after accusations surfaced of a defiled Quran found in a Christian cemetery. In response to that assault and as a precaution to possible retaliation following bin Laden's killing, the Pakistan Christian Congress has urged the government of Pakistan to adopt necessary security measures and protections for Christians.
"The Pakistan administration must beef up security of churches, Christian institutions, Christian colonies and life of common Christians after the death of Osama Bin Laden," said Nazir S. Bhatti, president of the Pakistan Christian Congress told the Pakistan Christian Post.
Church leaders in the West have also tried to raise awareness of the danger their fellow believers face.
The World Mission Council, the overseas department for the Church of Scotland, has already received reports from its partners in Pakistan that communities have been under siege, with many unable to leave their homes for fear of reprisals.
Reverend John Chalmers, Principal Clerk of the Church of Scotland, has written to the Bishop of Lahore assuring him of the Church's prayers at this difficult time.
"I write today following this event and other events of recent days to express our solidarity and support for the Church of Pakistan and stand together with you, your congregations and the whole Christian community in Pakistan," said Chambers. "We are aware of your increased vulnerability at this time and are praying for your safety and security. As members of one family, when you are troubled, we too feel your pain."
Recently on Osama bin Laden Killed
Have something to say about this article? Leave your comment via Facebook below!
advertise with us
Example: "Gen 1:1" "John 3" "Moses" "trust"
Advanced Search
Listen to Your Favorite Pastors