M-E-A-L-S
Hank Hanegraaff , The Bible Answer Man
Saturday, September 28, 2002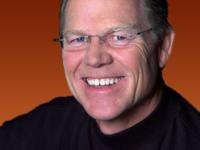 Examine
In Acts 17:11 we read that the Bereans examined the Scriptures daily to see if what Paul was teaching was true. For that they were commended as being noble in character.
There is an extremely important lesson to be learned here. The Bereans were not condemned for examining what Paul said in light of Scripture. Rather, they were commended. Ultimate authority was not placed in the revelation of a man, but in the revelation of the Word.
I cannot overemphasize the importance of examining the Word of God. Examination requires the use of our minds, and the Bible exhorts believers to use their minds to honor God and examine the teachings of men in the light of Scripture. Jesus taught that the first and greatest commandment is to love God with all our heart, soul, and mind (Matthew 22:37). Peter beckoned believers to prepare their minds for action (1 Peter 1:13). Paul urged Christians to test all things (1 Thessalonians 5:21) and to be transformed by the renewing of their minds in order to discern the will of God (Romans 12:2).
Examining the Scriptures may take discipline and dedication, but the dividends are dramatic. The Bereans examined the Bible daily, and so should we. Here's how you can get going:
Pray that Jesus Christ will become ever more real to you through the reading of God's Word.
Read a chapter a day. You may wish to start with the Gospel of John. It is divided into 21 chapters, and experts tell us that if we repeat the same action for 21 days in a row, it may well become a habit for life.
Read thoughtfully. Ask the Holy Spirit to give you understanding as you carefully reflect upon the meaning of God's words (2 Timothy 2:7). Buried in the texts are all sorts of precious gems. It is up to you to mine their wealth.
Read Scripture systematically rather than using a "scatter-gun" approach. The Bible is one book comprised of 66 individual books. To fully understand the big picture presented by God, we must read not merely those individual books or sections of books that we find interesting. Rather, we need to read and carefully consider the entire Word of God in an intelligent and organized manner.
Understanding the science of biblical interpretation will greatly enhance your ability to examine the Scriptures daily.
Apply
As wonderful and worthwhile as it is to memorize and examine Scripture, that's simply not enough! We also must take the knowledge we have gleaned from the Word of God and apply it to every aspect or our daily lives. Wisdom is the application of knowledge.
When Jesus got to the end of His Sermon on the Mount, He concluded with the following words:
Therefore everyone who hears these words of mine and puts them into practice [or applies them] is like a wise man who built his house on the rock. The rain came down, the streams rose, and the winds blew and beat against that house; yet it did not fall, because it had its foundation on the rock. But everyone who hears these words of mine and does not put them into practice [or does not apply them] is like a foolish man who built his house on sand. The rain came down, the streams rose, and the winds blew and beat against that house, and it fell with a great crash (Matthew 7:24-27).
James used irony to drive home the same point. In essence, he said that anyone who hears the Word and does not apply it is like a man who looks in a mirror and sees that his face is dirty, but doesn't wash it (James 1:23,24).
In God's view, obedience is better than sacrifice (1 Samuel 15:22). As James so aptly put it, "Be ye doers of the Word and not hearers only" (James 1:22 KJV).
Listen
In order for us to apply God's directions to our every-day lives, we must first listen carefully as God speaks to us personally through His Word. Like Samuel, we should say, "Speak, [Lord,] for your servant is listening" (1 Samuel 3:10, emphasis added).
Have something to say about this article? Leave your comment via Facebook below!
advertise with us
Example: "Gen 1:1" "John 3" "Moses" "trust"
Advanced Search
Listen to Your Favorite Pastors