NASCAR Conceded 'Redneck Cracker' Image, Jesse Jackson Aide Alleges
Marc Morano

Senior Staff Writer

2003

7 Jul

COMMENTS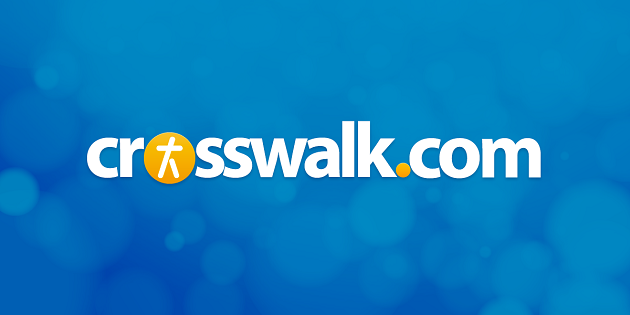 (CNSNews.com) - Officials with the popular stock car racing organization NASCAR have privately acknowledged that auto racing is seen as "a redneck cracker sport," to much of the public, according to the director of Jesse Jackson's Rainbow Sports division.

NASCAR (National Association for Stock Car Auto Racing) representatives have made no such public acknowledgement and have recently refused to comment about their two-year financial relationship with Jackson. But Rainbow Sports director Charles Farrell Thursday said NASCAR officials acknowledged their image problem during private meetings.

"Even in discussions with NASCAR, there is agreement that there is a perception that stock car racing is a good ole' boy's southern redneck cracker sport," Farrell told CNSNews.com. Rainbow Sports is a division of the Rainbow/PUSH Coalition.

Farrell, in his interview with CNSNews.com, defended the June 24 comments of Bill Shack, a board member with Jackson's Rainbow/PUSH Coalition. Shack characterized NASCAR as "the last bastion of white supremacy" during a workshop discussion at the Rainbow/PUSH Coalition's 32nd annual meeting in Chicago. The workshop, entitled, "Motor Sports: Increasing Minority Participation," featured Shack's criticism of NASCAR, despite the fact that the auto racing organization has provided six-figure financial support of Jackson's organization since 2001.

Farrell said even NASCAR would concede that Shack's description was accurate.

"When I go to the tracks and I see hundreds of Confederate flags, that certainly does not do anything to dispel the perception," Farrell explained.

"When you see the Confederate flag, what is the perception you are going to get but of white supremacy?" Farrell asked. "NASCAR does not allow cars, drivers or vendors to display Confederate flags, but fans are permitted to wave them in the stands."

In a wide-ranging interview, Farrell expressed anger about a campaign by Peter Flaherty the president of the Washington, D.C.-based legal watchdog group National Legal and Policy Center (NLPC). Flaherty has asked NASCAR to withdraw funding from Jackson's organizations.

NASCAR has reportedly given at least $250,000 to Jackson's Rainbow/PUSH Coalition as part of an effort to increase the number of minority racers in the sport. But Flaherty, in addition to calling on NASCAR to stop its support of Jackson, filed a formal complaint about Jackson's finances with the Internal Revenue Service in 2001.

"I think at best Mr. Flaherty is uninformed and at worst I think there is some sort of personal agenda against Jesse Jackson," Farrell said.

Farrell also rebuffed criticism that NASCAR's donations to Rainbow/PUSH end up in Jackson's pockets.

"When people say the money goes to [Jackson], it doesn't go to him. It goes to the organization. It helps to support my salary, my travel to put on conferences. I can't do my job unless there is some financial support involved," Farrell said.

It is unclear whether NASCAR donated to this year's Rainbow/PUSH Coalition conference. NASCAR's chief operating officer George Pyne wore a "sponsor" ribbon on his nametag while attending Jackson's conference, but the organization was not listed as a sponsor. When CNSNews.com asked Pyne whether NASCAR had sponsored the event, he declined to comment and a Jackson spokesperson at the Chicago event could not confirm NASCAR was a sponsor.

Farrell also was unable to clear up the mystery about whether NASCAR had donated to the annual conference.

"I am not sure, I am not sure. I don't really look at levels of sponsorship. It's not my responsibility, so I don't really look at it," he said.

Farrell said the money NASCAR has given Rainbow/PUSH in the last few years has allowed the group to continue its efforts to bring minorities into auto racing. Those efforts began in 1991, Farrell said, "when Rev. Jackson helped to secure sponsorship for Willy T. Ribbs, who raced in the Indianapolis 500."

"[Rainbow/PUSH] obtained corporate sponsorship for the first black-owned team with a black driver in NASCAR history," Farrell said, referring to Dr. Pepper's sponsorship of an African American driving team in 2002.

Rainbow/PUSH has also "arranged for several black-owned teams to make presentations to NASCAR" and "are working on another minority driver development program," Farrell explained.

"We are currently working on a merchandising deal between NASCAR and a couple of black-owned apparel companies," he added.

But Flaherty of the NLPC, disputed Jackson's record of motor sports involvement, calling the organization "prone to exaggeration."

"Jesse Jackson is frequently suggesting that he brokered this and arranged that, but many times he simply claims credit for the activity of others," Flaherty told CNSNews.com.

Flaherty believes that if NASCAR and corporate sponsors want to expand their reach to minorities, they don't have to involve Jackson.

"Dr. Pepper doesn't need Jesse Jackson to sponsor a race team," he said.

According to Flaherty, NASCAR's contributions are being diverted to Jackson's Citizen Education Fund. The NLPC has alleged in a formal complaint with the IRS that the Citizenship Education Fund is "in violation of its tax exempt status because it's operated to the personal, private benefit of Jackson, his family and friends," according to Flaherty.

But Farrell, citing an "opportunity deficit" that exists in auto racing, remains optimistic that Jackson will play an integral role in boosting minority participation in auto racing.

"We believe there is a Tiger Woods in motor sports just waiting for the type of support to take him or her to the highest echelons of motor sports and take motor sports to a new plateau, just as the Williams' sisters are taking tennis," Farrell said.

"All we are asking for is an opportunity to succeed," he added.

See Earlier Stories:
NASCAR Called 'Bastion of White Supremacy' (June 25, 2003)
NASCAR Urged to Stop Financial Support of Jesse Jackson (April 3, 2003)

E-mail a news tip to Marc Morano.

Send a Letter to the Editor about this article.