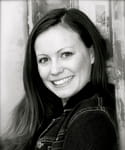 The captain of the LORD's host said to Joshua, "Remove your sandals from your feet, for the place where you are standing is holy." And Joshua did so. Joshua 5:15
Years earlier a similar exchange had occurred between Moses and the Lord. In the first encounter, God spoke through a burning bush. To Joshua, God spoke as a military captain. But in both instances the Lord required His audience to remove their sandals.
Previously in the book of Joshua God parted the Jordan River paralleling the way He parted the Red Sea. Each event had its own signature circumstances, yet each had similar outcomes. However, at the end of the day, it was Joshua and his generation that obeyed the Lord and received their Promised Land. Moses was successfully used to bring the people out of bondage, but Joshua was the instrument God used to bring them into freedom.
Each generation is given the same call, "Choose this day whom you will serve!" (Joshua 24:15). While every generation has marked similarities, each one has its own distinctiveness as well. This interaction between God and his selected leaders from two generations reflects this concept. Our fathers before us were given choices to make concerning their faith, obedience and devotion to God. Regardless of their decisions, we have our own to make. We have the opportunity to look into God's Word and let it shape us into the women we were meant to be.
Some of us have been handed down a great legacy of faith and some of us are the first to call on the name of the Lord in our family. There are also a great many of us who were brought up in a church environment yet perhaps the examples around us were a little more like Moses' generation of peers -- those with faith, but just not enough faith and obedience to press on to their Promised Land. Sometimes, those around us can easily discourage our whole-hearted devotion to the Lord. When we see Christian leaders fail us or discover some kind of misuse of power our vision can get clouded. I often tell those around me who are facing that same discouragement that they cannot let someone else's relationship with God define theirs - for better or worse. There's no spiritual coat-tail-riding and there's no blame-shifting in heaven. When I see Jesus face to face and give an account for my days here on earth, I can't say, "I could have run the race harder or more diligently, but I just got my feeling hurt because she gossipped about me or because he was such a power-monger that I gave up on church, etc., etc."
Regardless of those around us and those before us, we have choices to make today! It might be a choice in your church, or it might be a choice in your family or workplace. There are some roads that every generation walks down. When you get there you decide whom you will serve. Maybe it's time to take your shoes off and let God hand you a pair that was custom made for your life, fashioned in His truth, supported in His love and propelled by His grace. Look into His Word for your answers and direction. Wrestle with it until you understand how to apply it and then run in His ways!
follow Motl Ministries on Facebook or Twitter!
Looking for more encouragement in your walk with God?
Check out Walking with Jesus 101: One Hundred and One Days of Devotionals to Strengthen your Walk with God
Most of us have wished for a Cinderella moment when we could step into a new pair of shoes and in the blink of an eye have our lives transformed. Or, perhaps like Dorothy, we wish we could close our eyes, click our heels and find ourselves instantly transported away from the adventure we accidentally got dropped into. While it might not come from new shoes or heel clicking, God knows our need for a changed life and fresh start! Discover the life transformation that happens when you say "Yes" to God and step into His fullness. Walking with Jesus 101 is a collection of devotionals journeying through the Scriptures that point our feet to God's pathway for living. What walk of obedience, leap of faith or stand of endurance might God be calling you to? He has good things stored up for His children who eagerly seek His highway for living!
Have something to say about this article? Leave your comment via Facebook below!
About April Motl
April Motl is a pastor's wife who loves to laugh, loves her man, loves to talk on the phone entirely too long and most of all, loves her Lord. Collaborating with the joint efforts of her husband Eric, the two of them share a ministry dedicated to bringing God's Word into the everyday lives of married couples, men and women. April writes and teaches for women. When she's not tapping away at the computer writing, or trying to catch up with the laundry and dishes, she is busy serving as a pastor's wife. April has been privileged through her own church and ministry outside her local body to share God's Word with women ranging in ages and stages, across denominations, and walks of life. Her passion is to bring God's liberating truth to His Beloved. She teaches God's Word with real life illustrations, humor and practical application. April is a graduate from Southern California Seminary (MRS) and has written for Just Between Us Magazine, Dayspring's (In)courage, and The Secret Place and also writes regularly for crosswalk.com. For more information, visit Motl Ministries at: www.MotlMinistries.com
Example: "Gen 1:1" "John 3" "Moses" "trust"
Advanced Search
advertise with us
Recently on Crosswalk Blogs