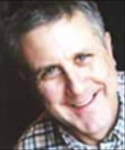 Between now and Christmas Berean Bible Fellowship Church of Stroudsburg, PA will conduct a simple "Christmas Survey" as a means of engaging others in spiritual discussions. Pastor Davis Duggins says,
During the Christmas season, many people are more open to spiritual issues. We want to respond to their openness by distributing Christmas surveys. We have two primary goals:

• To learn more about the beliefs of people in our community.
• To initiate spiritual conversations with friends and co-workers.
Davis is asking each person in his congregation to use the survey with two friends or co-workers. Once the results of the survey are tabulated, he plans to use them in his sermon on December 31. This has the added benefit of allowing the members to invite those surveyed to attend the service to hear the results discussed in the sermon.
Christmas Survey
Thank you for participating in this brief survey. Your answers will help us understand the spiritual views of our community. Some questions may have more than one answer, so please mark each box that applies.
What do you believe about the story of Christ's birth in the Bible?
___Every detail of the story is historically accurate.
___The main events are true, but some details may be inaccurate.
___Whether it's true or not doesn't matter. It still has meaning.
___Other: _______________________________________________
What do you believe about the claim that Jesus was born of a virgin?
___It is biologically impossible, so it must be a legend.
___The Bible isn't clear on this point, so it must not be very important.
___It is a miracle that reveals the uniqueness of Jesus Christ.
___Other: _______________________________________________
What do you believe about the identity of Jesus Christ?
___He was a great spiritual leader, full of wisdom and compassion.
___His original teachings have been distorted by the church.
___He is fully God and fully human, the Savior for the world.
___Other: _______________________________________________
What do you believe about the significance of Jesus Christ?
___He is the only way of salvation.
___He is the best way of salvation.
___He is a good way of salvation.
___Other: _______________________________________________
How do you view yourself spiritually?
___As a Christian.
___As a member of another faith.
___As a spiritual person, but not connected to any particular faith.
___Other: _______________________________________________
I like the survey because it is a) it is short, b) it is clear, c) it actually focuses on questions of theology, and d) it will lead to many fascinating conversations. The multiple response format recognizes the diversity of religious viewpoints in our society, thus making it possible for people from many backgrounds to answer the survey. The survey instructions note that write-in answers are fine, making the survey even more useful.
I think this will be a fun experience for the church members that will open doors for many Kingdom conversations. It is an excellent first step that may lead to many other steps down the road. It is both creative and simple, which is true of most important ideas.

You can reach the author at  ray@keepbelieving.com. Click here to sign up for the free weekly email sermon.
Have something to say about this article? Leave your comment via Facebook below!
About Dr. Ray Pritchard
Dr. Ray Pritchard is the president of Keep Believing Ministries, in Internet-based ministry serving Christians in 225 countries. He is the author of 27 books, including Stealth Attack, Fire and Rain, Credo, The Healing Power of Forgiveness, An Anchor for the Soul and Why Did This Happen to Me? Ray and Marlene, his wife of 37 years, have three sons-Josh, Mark and Nick, two daughters-in-law--Leah and Vanessa, and two grandsons--Knox and Eli. His hobbies include biking, surfing the Internet, and anything related to the Civil War.
Example: "Gen 1:1" "John 3" "Moses" "trust"
Advanced Search
advertise with us
Recently by Dr. Ray Pritchard
Recently on Crosswalk Blogs