"Come to me, all you who are weary and burdened, and I will give you rest" (Matthew 11:28).
Are you ready for Christmas?
Maybe you're not ready to answer that question. After all, we've got two weeks to buy gifts, wrap presents, make candy, decorate the tree, put up the lights, go to parties, watch a thousand holiday specials on TV, and otherwise do the things we have to do to be ready for Christmas.
Not everyone gets excited this time of year. Many people feel exhausted and stressed out as the big day approaches. Start with all the things I just mentioned, then add big meals to plan, special services at church, and long trips to visit our kids and grandkids. It quickly becomes overwhelming.
We need some rest.
That's where the words of Jesus become so crucial. "Come to me," Jesus says. Note how personal it is. He does not say,
"Come to a meeting."
"Come to an organization."
"Come to a retreat."
He is not asking us to add yet one more thing to our already overcrowded schedule.
Because his invitation is personal, it demands a personal response.
There is nothing vague here.
There is no room for hesitation.
We need to be reminded that the Lord knows all about our troubles. We can say it more forcefully than that. Jesus knows what others do not know about us. He knows all the hidden secrets, the inner fears, and the unspoken doubts about what tomorrow may bring. He knows the whole truth about you and me, and he loves us anyway.
What is it that weighs you down today? What makes you weary and in need of rest? Is it pain or sickness or a failing marriage? Is it worry about your future? Is it a burden for your children? Is it a searing temptation or crippling bitterness? Is it the demands of others that never seem to end?
I saw this question on Facebook: How many times a day do you say, "I'm so tired I can't keep going"? There were four choices:
1
5
10
A thousand times a day.
I smiled when I saw that 77% of people chose D because that's the way most of us feel.
Here's the good news for today: Jesus knows who you are and where you are. He knows how tired you feel. You are not lost or forgotten.
These words of Jesus are for you.
When old-time preachers gave the invitation at the end of a sermon, they would often say, "Won't you come? Won't you come to Jesus?"
He has already come for you.
He is waiting for you to come to him.
Won't you come? Won't you come to Jesus?
Lord Jesus, thank you for coming from heaven to earth for me. I pray for faith to come to you that I might find rest for my soul today. Amen.
Musical bonus: Lauren Daigle is a rising star in Christian music. Let's enjoy her performance of a song called Light of the World.
Click here to sign up for the free email sermons.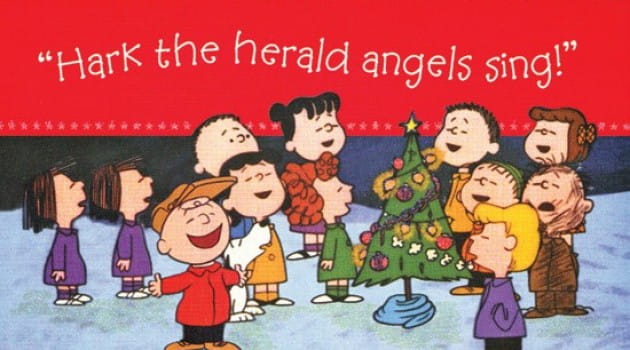 "Truly I tell you, no one who has left home or brothers or sisters or mother or father or children or fields for me and the gospel will fail to receive a hundred times as much in this present age: homes, brothers, sisters, mothers, children and fields—along with persecutions—and in the age to come eternal life" (Mark 10:29-30).
Make sure you know the true cost before you make the purchase.
That's what Jesus is telling us in these verses.
If we take Jesus literally (as we must), he is telling us to count the cost because following him always involves a kind of "leaving." You may have to leave behind some of your closest earthly relationships to be faithful to the call of God. I knew a young couple who felt called to the mission field. Both were supremely gifted and ready to go, but their parents did not want them to go. "How could you take our grandchildren so far from us?" they asked. "Why do you have to go to a dangerous place on the other side of the world?"
There aren't any easy answers to questions like that.
Either you get it, or you don't.
We will never grasp any of this if we look at it from a worldly point of view. Jesus wants us to count the cost, and then he wants us to know the payoff will be far greater than the cost. What we lose on one side will be repaid a hundred times over in new brothers and sisters when we join God's Forever Family. We will find family members wherever we go on earth. The "hundredfold" you receive will so far outstrip what you gave up that you can't put the cost and the benefit on the same graph.
God will be no one's debtor.
No one who follows Jesus will ever regret that decision.
Not in this life or the life to come.
Jesus was a family man. He came to create a family of believers from every corner of the earth. One day that family will gather round the throne, a vast multitude from every tongue, tribe, nation, and from every ethnic group. Together we will lift our voices to declare, "Worthy is the Lamb who was slain."
Don't overlook that little phrase "along with persecutions" in verse 30. Some people will oppose us no matter what we do or say. Following Jesus isn't all sunshine and roses. But even that opposition will be worth the joy of being part of God's family wherever we go.
A few years ago I was part of group that visited a house church in China. There were perhaps 50 people crowded into one small apartment. We began by singing and praying for 40 minutes. Then I preached. Then we sang some more along with exhortations by the pastor. By American standards, it was a long service, but the people were in no hurry to go home. When we finished, everyone stayed for lunch, laughing and talking and sharing together. Although I know very little Chinese, I felt right at home. They welcomed us as if we had known them forever. That's the way it's supposed to be.
When you follow Jesus, you meet his brothers and sisters wherever you go. Then when you die, you meet him face to face. What a deal! Nothing on earth could top that.
Spirit of God, thank you for making me part of a family so large that it will take eternity to meet all my brothers and sisters. Amen.
Musical bonus: Let's listen as Penny and Sparrow sing this beautiful arrangement of Away in a Manger.
Click here to sign up for the free email sermons.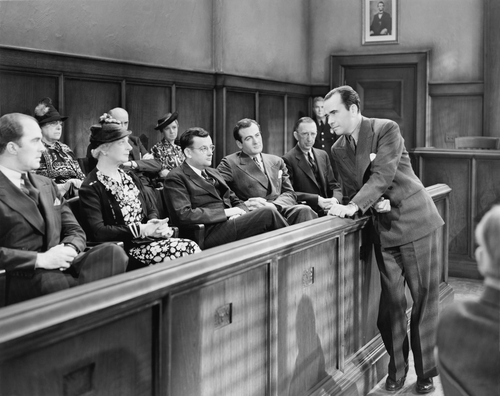 "We have an advocate with the Father—Jesus Christ, the Righteous One" (1 John 2:1).
People who live in big cities understand this principle.
We deal with so many different government bodies—local, state and federal—that sooner or later we'll get in trouble one way or another. At that moment, only one question crosses the mind: "Who can help me out?" If you know someone at City Hall, suddenly your problems begin to vanish. To survive in today's world, you need friends in high places—someone who knows you and is willing to help you out.
Jesus is the friend we need!
He is our attorney in heaven who speaks to the Father in our defense. When the devil comes and makes a claim against us, Jesus speaks up on our behalf and pleads his own blood in our defense. The Father looks at the Son, sees his pierced hands, and says, "Case dismissed." Let me tell you the best part of this truth: He's never lost a case yet. No matter how much money you pay an earthly lawyer, you can never be certain of the outcome of your case. So many things can happen in the courtroom you can't control. Even the best lawyers lose now and then. But because Jesus has been exalted to the right hand of God the Father, he's in the place of highest authority in the universe. He never has to appeal a decision to the Supreme Court. He is the Supreme Court—and he's there for you and me all the time. I'm sure you've heard the expression "24-7"—it means 24 hours a day, 7 days a week. That's what Jesus is. He's our 24-7 advocate in heaven.
When the world cries out, "Guilty!" Jesus says, "You are my child. My blood covers your sins. I overturn the verdict on earth. You are welcome in heaven forever. Come and enter my Kingdom."
Jesus is not only the friend we need, he's also our Advocate before the Father. When you stumble (and we all stumble sooner or later), ask Jesus to help you. He's Our Man in Heaven.
We praise you, Lord Jesus, that you are our Advocate in heaven. Help us to pray boldly because we are praying in your name, Amen.
Musical bonus: This recording of Jesus is Alive by Josh Wilson is quickly becoming one of my favorite new Christmas songs.
Click here to sign up for the free email sermons.