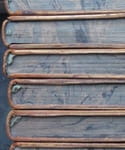 3 Simple Steps for Studying the Bible
Jim George, Th.M.
There are a number of ways we can study the Bible, but one of the most effective and simple approaches to reading and understanding God's...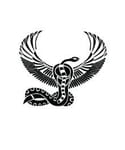 Word Study: Lost in Translation?
Jacob P. Massine
"Saraph" is translated differently in Isa 6:2 and Isa 30:6. Why do we have "seraphim" in one passage and "flying snakes" in another?
Bible Study Notes from our Community
Bible Verse of the Day
Daniel 3:17-18 (NIV)
If we are thrown into the blazing furnace, the God we serve is able to save us from it, and he will rescue us from your hand, O king. But even if he does not, we want you to know, O king, that we will not serve your gods or worship the image of gold you have set up."
Stay Away! - Word for the World - May 23
Now then, my sons, listen to me And do not depart from the words of my mouth. Keep your way far from her And do not go near the door of her house (Prov. 5:7–8). The American version of the Christian faith has so focused on loving everyone and accepting people just as they are that it has seen its children go shipwreck. Today's Devotional archives...
advertise with us
Example: "Gen 1:1" "John 3" "Moses" "trust"
Advanced Search