Christian Music: Top Picks, Personal Faves of 2005
Wendy Lee Nentwig

SongTouch.com

2005

21 Dec

COMMENTS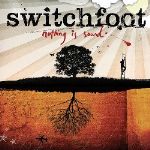 As the year draws to a close, how could we help but reflect on the year in music? As we reviewed the artists and albums that made up 2005, we also picked our favorites in a handful of categories.

It was tough narrowing down the choices so you'll also find several runners up. Do you agree? Disagree? Well, just remember:  As a consumer, you can always have the final say!
Favorite Male Artist of 2005
Winner:  Steven Curtis Chapman
Runners Up:  Michael W. Smith, Jeremy Camp, Chris Tomlin
Favorite Female Artist of 2005
Winner:  Bethany Dillon
Runners Up:  Rebecca St. James, Joy Williams, Nichole Nordeman
Favorite Group of 2005
Winner:  Switchfoot
Runners Up:  Relient K, Casting Crowns, MercyMe
Favorite New Artist
Winner:  The Afters
Runners Up:  Krystal Meyers, Day of Fire, Casting Pearls
Best Big Release
Winner:  "Nothing Is Sound" by Switchfoot
Runners Up:  "Wherever You Are" by Third Day, "MmHmm" by Relient K, "Redemption Songs" by Jars of Clay
Most Under-rated Artist
Winner:  Sara Groves
Runners Up:  Skillet, Todd Agnew, Derek Webb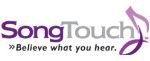 © 2005 SongTouch.com.  All rights reserved.  Used with permission.  Shop for gospel music and Christian church music downloads at  SongTouch.com.