FFH - CLOSE TO HOME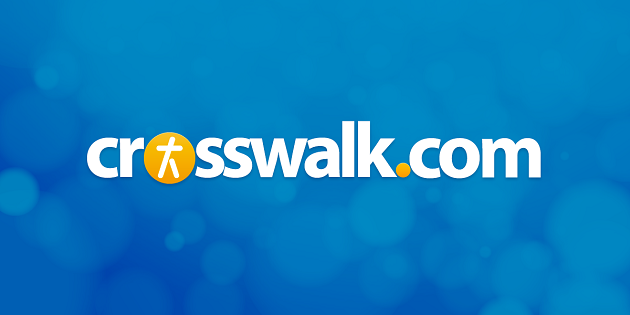 "Right now, we feel inadequate as artists. God could have picked four better people to do the job - I say that in every concert. I think we feel like the first disciples when God said 'Let down your nets, come on let's go!' This past year has been a whirlwind year - we went from an independent band of six and a half years playing churches of 200 or 300 a night to this summer playing for 20,000 people! God just says, 'I give you the tools - go talk about me.'"
--FFH's Jeromy Deibler
by Rachel Murphy for the Music Channel at crosswalk.com
Just a little over a year ago, not too many people knew who {{FFH}} was. Scattered across the east coast, however, were long time fans of an independent Christian group called Far From Home, born of the band's familiarity with the road and impressively high marks for an independent on Christian radio charts. Based on their most popular single, many knew them simply as the "Big Fish Band." Those same fans watched with pride as the little group of four young singers - three guys, a girl, and a few
family
members - polished up its act, changed its name, and signed a recording contract with Nashville's Essential Records last summer.
In the few short months since the band released its first full length national project for Essential, ==I Want To Be Like You==, so much has happened that many are calling FFH an overnight success. They've sent two singles to the #1 position on the Christian radio chart and captured sales figures that are reminding industry insiders of other such heavyweight debuts as Jaci Velasquez, Chris Rice or Jennifer Knapp. They been constantly on the road, making a string of notable appearances across the country -- on top of the band's regular heavy tour schedule.
Yet like most "overnight successes," FFH's rocket rise from locally-known independent to national stardom has been preceded by years of long nights and days of prayer, tears and hard work, sometimes with only small encouragement scattered between the struggles. Something has held the heart of this little band together through times that could have torn apart the best of friends, and giving new meaning to the word dedication. Along the way, they have discovered more about who they are as individuals and a band, and about the grace of the God to whom they give all the glory.
Sitting down with Jeromy and Jennifer Deibler (spouses, not siblings), and newest member Michael Boggs, as they take a break from their 200+ concerts-a-year schedule to chat with me in a little out of the way corner of Franklin, TN, their down to earth charm is readily apparent. (Fourth member Brian Smith and his wife, Alison, who travels with FFH as sound technician, are absent, at home visiting family for the weekend.) Over Evian water and large vegetarian pizzas (save Michael's, which is laden with an extra helping of sausage), I ask if all the changes and acclaim have sunk in yet.
"I think it's sunk in as much as it's going to," Jeromy says. "Because when we signed with Essential, nothing really changed, everything just sort of enlargedexcept for, when we go to a town now, instead of 200 people showing up, we might have a thousand! And they know our songs," he grins, "which intensifies the ministry potential. But as far as the day to dayit's a different set of stresses, but it's the same. If God tells us to do this for the rest of our lives, we'll be doing it whether we're on a label or not," he heartily affirms.
Before gaining the attention of the industry, however, FFH had a lot of growing up to do - literally, because its two founding members - Jeromy and Brian, started out playing ball together as kids in the backyards of their hometown Lancaster, PA. Their friendship was the foundation for all that was to come: singing in high school, then hitting the road to churches across the east coast, and finally resulting in a record deal.
"Brian and I were like brothers, literally," says Jeromy. "We did everything togetherwe liked the same stuff, and we complemented each other, 'cause he was good at things that I wasn't and I was good at the things he wasn't. He's the athlete, who can throw a ball 85 miles an hour - I used to catch for him in his backyard when he was on the high school baseball team - he used to scare me!" Jeromy laughs. "Those are the kinds of things we did together all the time, and when we started to sing, it just one of those things that we did together - we had no idea that it would turn into this."
"It's almost weird how well we've worked together," he continues. "And then to be business partners as soon as we started FFHwe found right away what our niche would be: Brian is the super good accounting guy, and I never worried about our money. [And] he was so much of the guy who didn't want to talk - it made him too nervous. He was always like, 'You do that. You be the leader guy.'"
Truly these two seemed a match made in heaven, and God blessed their gifts as the early FFH lineup - then all-male - began touring and making a name for themselves locally. But while Jeromy's strength of leadership has been indispensable for the group's success, Brian was not the only who noticed. That quality was one of the first things his gentle-spirited wife Jennifer fell in love with.
OK, not the
very
first thing. "He was cute!" she admits with a giggle. "[But] when I got to know him, it's weirdhe has such strong leadership qualities, and that reminded me of my dad a lot. My dad can do anything, and that's how I feel about Jeromy - he can do whatever he puts his mind to do. He blows me away!"
Jeromy must have impressed her folks, too, as they let him carry off their daughter to a life of ministry on the road when he was at the ripe old age of 21. He bought the ring after the two had only spent a total of about 20 days together over the course of a five month long distance relationship, begun when they met at a Gospel Music Week convention in what has now become home, Nashville, TN.
"When we first got married, she helped me grow spiritually so much," Jeromy says, returning admiration to his wife. "I was still a spiritual infant at age 19 or 20. FFH had been singing for two or three years, but still I didn't know what ministry meant. Being around her and her folksshe would guide me, and she was the first girl that ever prayed for me. She taught me how to lead and then she let me lead."
The first years of
marriage
were trying, though, especially on Jennifer, as FFH, traveled almost constantly. A reluctant singer, Jennifer admits that part of what was hard during that time was facing her fear of performing. "I made her get up and sing, and she didn't like it!" Jeromy teases, as Jennifer agrees emphatically. "I know I probably wouldn't be doing what I'm doing if I hadn't married him," Jennifer relents. "Because he just made me get up and sing, and I probably would have never done that [on my own]."
Road life was especially hard on the couple, though, as the group, still then known as Far From Home, booked, managed and traveled to an average of 220 dates a year entirely on its own. The four band members, plus two additional wives, loaded themselves into a cramped motor home where they lived, managed the books and practiced, and even did all the driving and maintenance on it as well. They kept up the pace for two years, but they were starting to wear thin. "At that point," says Jeromy, "either we were going to break, or God was going to break the situation wide open."
To read the continuation of the FFH story click here!