Hawkology a Brilliant Choice for Newcomers
Andy Argyrakis

CCMmagazine.com

2010

8 Jul

COMMENTS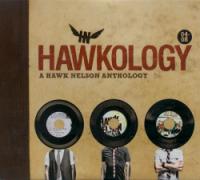 Artist: Hawk Nelson
Title: Hawkology
Label: BEC Recordings

Pop/punk hasn't been the same since Hawk Nelson took the scene by storm in 2004 with witty lyrics, surging power chords and a refreshing vision. This triple disc set doesn't include any new material, but it bundles together the group's first three projects—Letters to the President, Smile It's the End of the World and Hawk Nelson ... Is My Friend—at a budget price. While this doesn't benefit fans who already own these albums, it's a brilliant buy for newcomers.

WE LIKE: "Everything You Ever Wanted"
SEE ALSO: Hawk Nelson Reflects Back and Looks Forward


© 2010 CCMmagazine.com. All rights reserved. Used with permission.

**This review first published on July 8, 2010.

Be sure to watch Hawk Nelson music videos at Godtube.com!
SEE ALSO: 15 Questions with Hawk Nelson