Open Wide This Window - Music Review
Dave Urbanski

Music Reviewer

2003

15 Mar

COMMENTS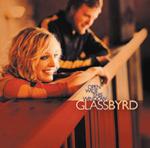 Artist:    GlassByrd
Label:    Word Records
As debut acts go, this combo stacks the deck.  Marc Byrd and wife, Christine Glass-Byrd, are veteran alt-rock artists.  Pixie-dust vocalist Glass-Byrd released critically lauded projects in the '90s, and Byrd—leader of the late Common Children and co-author of worship anthem "God of Wonders"—is now an in-demand producer and songwriter.
With that in mind, it really comes as no surprise that GlassByrd's Open Wide This Window is so well conceived and engaging.  Constructed upon a moody, ethereal foundation with chiming, echo-laden guitars and stylized, breathy vocals, these worship-oriented tunes seep into your psyche and usher the heavens into your eardrums.
Best song?  They're all good.  "God of Wonders" reappears in all its glory, but rather than outshining the other songs, it seamlessly blends into the whole.  Kudos to co-producer Steve Hindalong (who co-authored "God of Wonders" with Byrd) for helping stitch the tapestry together. 

Used by permission.  CCM Magazine © 2003  Click here to subscribe.