Mark Harris Goes Solo on Respectable, Well-Produced "Line"
David McCreary

CCM Magazine

2005

20 Sep

COMMENTS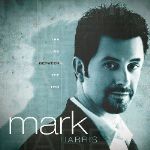 Artist: Mark Harris
Title: "The Line Between the Two"
Label: INO
After spending more than 15 years as principal songwriter and distinctive tenor member of prominent Christian AC group 4Him, Mark Harris steps out with his first solo effort.
Much like his counterpart Andy Chrisman, who delivered a dynamic solo debut late last year, Harris unveils a respectable, well-produced set that departs somewhat from the standard 4Him sonic template.
While Harris doesn't cultivate much new substance musically or thematically, he does offer several memorable, radio-friendly cuts. To wit, soaring ballad "Wish You Were Here" and string-imbued jewel "Find Your Wings," written for his children, resonate with personal vitality and finesse.

© 2005 CCM Magazine. All rights reserved. Used with permission. Click here to subscribe.
Check out Mark Harris music videos at Godtube.com.