August 1
"Whoever then humbles himself as this child, he is the greatest in the kingdom of heaven."
Matthew 18:4
Three things about a child that could have drawn the Lord's focus: First, children know the limits of the load they can carry. Second, a child understands he or she doesn't understand everything. Third, a little one is willing to rest in the load-bearer and source of answers. Asking is one of a child's most notable features. They especially love inquiring, "Why?" But neither are they timid about crying, "Help me, daddy!" Greatness in the Kingdom of God is recognizing human limitations, coming to the Father for help and understanding, and resting in His arms and answers.
Click here to sign up for your free Winning Walk newsletter!
OUR THANK YOU TO YOU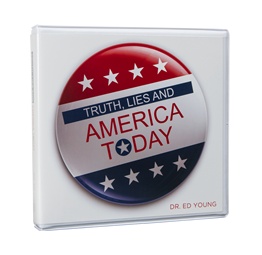 Our Gift to You - Truth, Lies, and America Today CD Series
Truth, Lies, and America Today is a bold and controversial three-message series that lays bare the lies American society has come to accept as truth: lies about morality, the role of the church, the role of government, the sanctity of life, and more. Dr. Ed Young shares the steps all believers can take to reestablish God's truth in their home and community and to rebuild a moral foundation upon which our nation can stand and flourish!