March 2
… about 40,000 equipped for war, crossed for battle before the LORD to the desert plains of Jericho … "For the eyes of the LORD move to and fro throughout the earth that He may strongly support those whose heart is completely His." - Joshua 4:13; 2 Chronicles 16:9
Animists believe the world is full of hostile spirits demanding appeasement. Materialists think there is no supernatural dimension, hence no spiritual brings. Biblical Christians know there is a spirit-realm, and that the supernatural and natural are equally real. However, those trusting Christ walk "before the Lord," knowing He is watching over them. While they are aware of their adversary and his aims (1 Peter 5:8), they don't fear the devil and his demons, who watch them to exploit and destroy. If you walk before the Lord, you don't have to fear the other watching eyes.
Click here to sign up for your free Winning Walk newsletter!
OUR THANK YOU TO YOU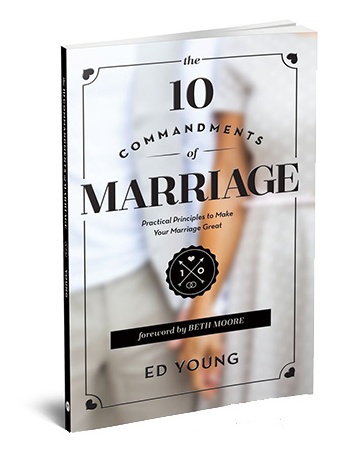 10 Commandments of Marriage: Keep your marriage strong through any struggle!

Marriage is God's idea. He planned it. He designed it. So when the struggles of marriage hit, there's no better place to go than to the Author of marriage Himself!
Be sure to request your copy of The 10 Commandments of Marriage when you give your best gift below to help share the proven truth of God's Word through The Winning Walk!