Encouragement for Today - July 25, 2006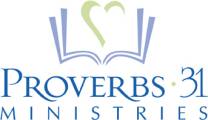 July 25, 2006                                    
Encouragement for Today
Principle 1
"Captured"
Van Walton – Director of Spanish Ministries, Proverbs 31 Speaker
http://proverbs31.gospelcom.net/speaker_van.htm
Key Verse:
Psalms 12:5, "Because of the devastation of the afflicted, because of the groaning of the needy, Now I will arise," "says the Lord; "I will set him in the safety for which he longs." (NAS)
Devotion: 
On September 18, 1989 Hurricane Hugo slammed into the eastern coast of Puerto Rico. The violent storm climbed up the anvil-shaped mountain that overlooked the Atlantic Ocean, forging a path of devastation and destruction of people, animals, and wild life. Although much of the El Yunke Rain Forest was ruined, its high mountain stood as firm protection for the rest of the island.  
The aftermath of the winds and the rain revealed major losses in the forest, including the discovery that the parrot population had been reduced to an estimated twenty five birds. The Puerto Rican Parrot was already one of the rarest birds in the world and was now close to extinction. Something had to be done to save this uncommon, beautiful bird.
The United States Forest Service came alongside the Puerto Rico Department of Natural Resources, the United States Fish and Wildlife Service and the World Wildlife Fund to initiate a recovery program, the goal being to increase the bird population by establishing captive flocks that would propagate more birds.   In other words, the parrots were captured and placed in protected areas, sanctuaries high in the mountain landscape, so their numbers could increase.  As the bird population grew, the birds were systematically returned to the wild. Each bird was tagged and observed so they could be recaptured whenever another major storm threatened their habitat.
God made us, a rare and special creation, in His image. He told us to be fruitful and multiply.   Throughout history, as the human race populated the earth, storms, diseases, devastation have constantly threatened mankind in one way or another. Not only do physical trials threaten, but spiritual temptations are common to all.   The good news is that God has a plan for our eternal preservation.
Like the US Forest Service, God's plan, as Father, Son, and Holy Spirit is to rescue us from the evils that would destroy His unique and precious children. In God's love and mercy, He reached down from Heaven, sending His son to capture our hearts.  Jesus "tagged" us with His love and empowered a lifestyle that would keep Christianity from becoming extinct. We can read all about it in the Bible, especially the New Testament letters. Filled with the Holy Spirit we grow strong in His plan that the world would know the Good News of the Gospel.  We can step out in service, knowing that His shelter is always available.  His strong mountain of power and peace is our refuge.
Today conservation efforts are proving productive.  Parrots in captivity are multiplying as they prosper in the loving freedom provided.  Whenever storms threaten, the birds can be returned safely to a protected area until devastation passes.
I learned a valuable lesson from this bird preservation effort.  Due to my certain devastation as a frail, faulty human being, I must turn to the Lord for eternal protection and sanctuary. I will let my Lord preserve me in the safety for which I long.  It is in Him that I find safety and shelter.  It is in Him that I find life, now and eternally.
My prayer for today:
Lord, I long to live in your sanctuary. Capture me with your love. Take all of me. Preserve me for your service and glory to bring Your Good News to future generations. May they know that You alone are the Perfect Provider and Protector. In Jesus' Name, Amen.
Application steps: 
Take time to consider the circumstances that threaten to weaken or destroy you, your faith, or your ministry. Be aware that "storms" will come in various ways and choose now to rest in the perfect protection and provision of God when they come.
Reflection points: 
How can I prepare to face possible destruction?  
Am I willing to be totally captured by God's plan for my life?
Do I realize that turning to the Word as a place of refuge is the foundation for my salvation?
Am I willing to just rest in God as the storms of my life pass?
How confident am I in God, my strength?  Do I need to reaffirm my relationship with Jesus?
Power verses: 
Ezekiel 14:5, "I will do this to capture the minds and hearts of all my people."  (NLT)
2 Corinthians 10:5, "We capture every thought and make it give up and obey Christ."  (NCV)
Psalm 91:1, "He who dwells in the shelter of the Most High will abide in the shadow of the Almighty.  I will say to the Lord, "My refuge and my fortress, My God in whom I trust!" (NAS)
Psalm 11:1 & 3, "In the Lord I take refuge; How can you say to my soul, bird take to your mountain…if the foundations are destroyed, what can the righteous do?"  (NAS)
Additional resources: 
Who Holds the Key to Your Heart by Lysa TerKeurst   http://proverbs31.gospelcom.net/newresources_whoHoldsKey.htm
Radically Obedient, Radically Blessed by Lysa TerKeurst
http://proverbs31.gospelcom.net/newresources_radicallyObedient.htm
P31 Woman Magazine by Proverbs 31 Ministries
http://proverbs31.gospelcom.net/woman.htm
Recently on Encouragement for Today
Follow us on Facebook
Get Encouragement for Today devotionals directly to your News Feed.
Have something to say about this article? Leave your comment via Facebook below!
advertise with us
Example: "Gen 1:1" "John 3" "Moses" "trust"
Advanced Search
Listen to Your Favorite Pastors