8 Ways God Speaks to Us Today
Rebecca Barlow Jordan
Wednesday, July 11, 2012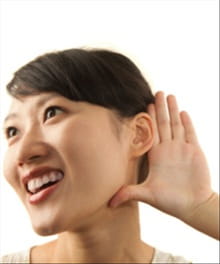 He conversed with Adam in the first garden. He told Noah to build an ark. He spoke to Moses in a burning bush. He promised Abraham a son. Paul heard His voice on the way to Damascus. But does God still speak to us today? If so, how? When? Where?
Often when people ask this question, they are talking about an audible voice. And God can do that. He can do anything He wants. He's God. Why then, can't I hear God speak to me audibly, someone might ask?
I can't answer questions that the Bible does not make clear. And the way God works is one of those questions. I do think "hearing God speak" may mean different things to different people. To some, it may suggest, "I need answers for my life, or this particular crisis." Another may say, "I've asked God for _________, but He never answers me."
God treats each of us as unique children. None of us are cookie-cutter Christians. Because of that, God doesn't "speak" the same way to all of us. However, here are eight ways God often uses to communicate with us.
8 Ways God Speaks to Us Today
1. Through His Word in general.
2 Timothy 3:16 says that all Scripture is "God-breathed." His Word sometimes gives us a warning, a word of encouragement, or a lesson for life. It's "His-story"–written with love as God's guide for life, "so that the man of God may be thoroughly equipped for every good work."
That means God is whispering, and sometimes shouting, all through His Word, giving us instructions and principles for life. As we interpret Scripture by other Scripture, we avoid the false logic and misinterpretations that sneak into our world. If someone claims, "God told me to go kill my neighbor!" would you believe him? Of course not! God never violates His own Word or principles. That "voice" does not belong to God.
I needed help for raising my children. God "told" me about that in His Word, especially in proverbs. Marriage difficulties? God spoke about that as well. Times when I was afraid? I "heard" Jesus' words to His disciples as they feared for their lives one stormy night: "Peace, be still!" and it was as if God was speaking to me, too (Luke 8:23-25).
2. Through His Son, Jesus Christ
The New Testament was the fulfillment of God's special plan. It's the gospel: the good news of Jesus Christ. "In the past God spoke to our forefathers through the prophets at many times and in various ways, but in these last days he has spoken to us by His Son, whom he appointed heir of all things, and through whom he made the universe" Hebrews 1:1-2, NIV).
Through the words of Jesus in Scripture, we can "hear" God's heart and God's voice–and know what God is truly like. These words were not written for a few, select individuals who could jump through the right spiritual hoops ("For God so loved the world…"). Someone in Africa, in Germany, in China, and in Alabama can "hear" Jesus' voice by reading the same Bible.
Comparing us to sheep and He as the Shepherd, Jesus says inJohn 10:27, NKJV: "My sheep hear my voice, and I know them, and they follow me." Why? Because the sheep know who He is. They belong to Him, and they recognize Him by the sound of His voice. And He's the one who will always lovingly lead them on the right path–again and again.
Recently on Spiritual Life
Have something to say about this article? Leave your comment via Facebook below!
advertise with us
Example: "Gen 1:1" "John 3" "Moses" "trust"
Advanced Search
Listen to Your Favorite Pastors