In Awe of Jesus Christ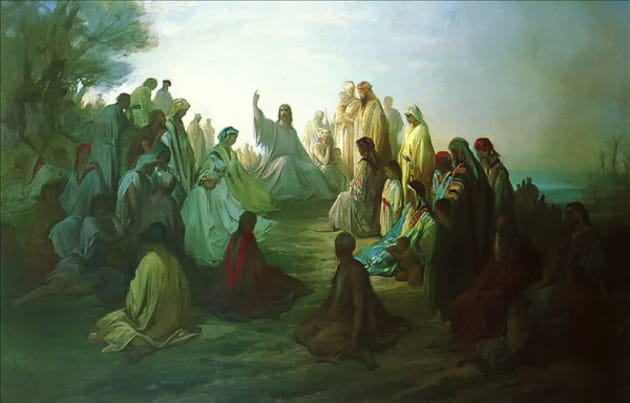 The greatest thing that can be said of Jesus' knowledge is that he knows God perfectly. We know God partially and imperfectly. Jesus knows him like no other being knows him. He knows him the way an omniscient Person knows himself. "All things have been handed over to Me by My Father; and no one knows the Son except the Father; nor does anyone know the Father except the Son, and anyone to whom the Son wills to reveal Him" (Matthew 11:27). No one but Jesus knows the Father immediately, completely and perfectly. Our knowledge of the Father depends wholly on Jesus' gracious revelation; it is derivative and partial and imperfect.
Nothing greater can be said about the knowledge of Jesus than that he knows God perfectly. All reality outside God is parochial compared to the infinite Reality that God is. What God has made is like a toy compared to the complexity and depth of what God is. All the sciences that scratch the surface of the created universe are the mere ABCs compared to Christ's exhaustive knowledge of the created universe. And this knowledge of the created universe is as a dewdrop on a blade of grass compared to the ocean of knowledge that Jesus has of the Being of God himself. God is infinite. The universe is finite. Knowledge of the infinite is infinite. Therefore to know God, as Jesus knows God, is to have infinite knowledge.
Therefore let us bow down and worship Jesus Christ. If we are impressed with the scholarship of man and the achievements of scientific knowledge, then let us not play the fool by trumpeting a tiny chirp and ignoring the thunder clap of omniscience. Jesus alone is worthy of our highest admiration. Jesus alone is worthy of our trust. He can show us the Father (Matthew 11:27). He can give us irresistible wisdom (Luke 21:15). He can see how to make all things work together for our good (Romans 8:28). None of his judgments about anything is ever mistaken (John 8:16). He teaches the way of God with infallible truthfulness (Matthew 22:16). Trust him. Admire him. Follow him.
In awe of Jesus,
Pastor John
---
© Desiring God 1999. Used with permission.
Permissions: You are permitted and encouraged to reproduce and distribute this material in any format provided that you do not alter the wording in any way and do not charge a fee beyond the cost of reproduction. For web posting, a link to this document on our website is preferred. Any exceptions to the above must be approved by Desiring God.
Please include the following statement on any distributed copy:
By John Piper. © Desiring God. Website:
desiringGod.org
Recently on Spiritual Life
Have something to say about this article? Leave your comment via Facebook below!
advertise with us
Example: "Gen 1:1" "John 3" "Moses" "trust"
Advanced Search
Listen to Your Favorite Pastors