Apologizing When You've Done Nothing Wrong
Laura Polk, Author
Thursday, May 23, 2013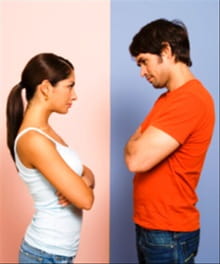 You can show regret for the feelings the other person has incurred as a result of the situation without taking blame for the situation itself. This assumes that you did not intend to hurt feelings, or that the original action was intended for good and had unforeseen consequences for which you were not responsible. When doing this, make sure that you apologize with no caveats. Instead of "I'm sorry if you were offended by something I said" (putting the reaction back on them), say something like "I'm sorry for the way I've treated you" (putting the responsibility on you).
Decide what you are apologizing for, and state it plainly. An open-ended apology that makes you feel exposed to accepting something you did not do, will not end the disagreement. More than likely, it will cause bitterness that may escalate it. Instead, you can show grace to the person who offended you, and apologize for the part you played in the situation that followed the offense (such as: isolation from that person, bad feelings towards that person, etc.)
Don't dwell on the truth. In many cases, the truth will lie between you, the offender, and God alone. In long standing disputes, the truth doesn't matter as much as the separation it has caused.
Don't make excuses for the person who caused the offense. Instead, offer mercy, knowing that you are freeing yourself as much as you are freeing them. They don't have to answer to you for their actions, but you do have to answer to God.
Agree not to discuss it again. When both parties have been hurt, and an agreement of wrongdoing cannot be settled, it is best to let the situation go. In order to move forward, both parties need to agree that it is forgiven, and that it is best not to discuss it for the sake of the relationship.
In long standing disagreements, it's not really about who is right or wrong, but who is willing to listen to the other person, and show understanding toward them. Most people don't want conflict between themselves and others, but pride keeps them from admitting wrongdoing. Often, the person who suffered the mistreatment will be the one who is forced to end the argument with no apology from the other side. Showing grace and mercy to another who has offended you is not only an incredible gift to that person, but a living testimony of how your Savior would treat you. And, that alone, sisters, is enough to break the silence.
Article taken from LauraPolk.org. Used with permission.
Laura Polk is a freelance writer and textile designer residing in North Carolina with her husband and three children. Her passion for storytelling that speaks truth inspires her to create fiction that is both compelling and thought provoking. Laura is the Women's Ministry Co-leader at her church and a host at Moms Together on facebook (a social media ministry). She blogs at www.laurapolk.com. Follow her writing journey on facebook, or get a glimpse into her quirky thoughts and inspirations for design and writing on pinterest.
Publication date: May 23, 2013
Have something to say about this article? Leave your comment via Facebook below!
advertise with us
Example: "Gen 1:1" "John 3" "Moses" "trust"
Advanced Search
Listen to Your Favorite Pastors