God's Change Agents Always Go Through a Character Development Phase
Os Hillman, President, Marketplace Leaders
Tuesday, April 30, 2013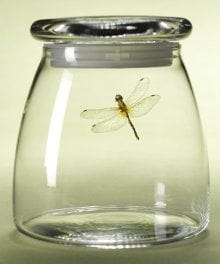 And you shall remember that the Lord your God led you all the way these forty years in the wilderness, to humble you and test you, to know what was in your heart, whether you would keep His commandments or not (Deuteronomy 8:2).
Are you called to be one of God's change agents? If so, get ready for his preparation. God releases and entrusts to you in direct proportion to the character you allow him to develop in you. God develops character through a series of tests designed to develop humility and trust. That is what God did with Joseph and many of His change agents.
Sometimes when I tell people that God tests us they take issue with me. "Awe, surely you don't mean that. God doesn't test people" they reply. I give them the above verse along with many others. God does not test us to find out what we will do; He tests us to let us know what we will do. This is one way we get to see how faithless or unloving or uncommitted we are to Him or another person. We get to see how we respond to those who treat us badly. We get to see if we are going to pout like little children or embrace the experience as one who needs to grow up.
David knew that God tests His people. 1 Chronicles 29:17 David didn't pass several tests. He flunked the test with Bathsheba—his child died and had a lifelong generational bout with sexual lust and sexual problems in his family. He flunked the test on numbering the troops—70,000 people lost their lives because he did that. David was one of the few leaders in the Bible whose sins did not disqualify him from achieving his ultimate purpose. This was due to his repentant heart and his extravagant love of God that came from his heart.
Joseph also had some tests. He was tested to see if he would retaliate against his brothers for betraying him and throwing him into a pit. He forgave them. He was tested sexually when Potiphar's wife decided she had to have him. He fled but still got prison time for being righteous. He passed that one. He was tested with an extended time of isolation in prison to see if he would persevere and experience God's presence in his circumstance. He passed that one too. He was a model prisoner. God said, "And God was with Joseph." He was in prison when that was said. Finally, Joseph was tested to see if he would be a good steward with the position, power and influence God gave him. He passed with flying colors.
Testing is designed to prepare us for greater things. "For You have tried us, O God; You have refined us as silver is refined. You brought us into the net; You laid an oppressive burden upon our loins. You made men ride over our heads; We went through fire and through water, yet You brought us out into a place of abundance" (Psalms 66:10-12).
God brings tests into our lives to develop character and to prepare us for greater use in the Kingdom. There is no other way to find out how we will do without real world experiences to test our medal. David understood this when he said. "Blessed be the Lord my Rock, Who trains my hands for war, and my fingers for battle" (Psalms 144:1). There's no place like the battlefield itself to find out how we are going to do.
James tells us that testing is designed to develop patience and perseverance that matures our faith. "My brethren, count it all joy when you fall into various trials, knowing that the testing of your faith produces patience. But let patience have its perfect work, that you may be perfect and complete, lacking nothing. Blessed is the man who endures temptation; for when he has been approved, he will receive the crown of life which the Lord has promised to those who love Him." Like Joseph, God takes His servants through seasons of testing, designed to mature us by developing perseverance for greater assignments.
Have something to say about this article? Leave your comment via Facebook below!
advertise with us
Example: "Gen 1:1" "John 3" "Moses" "trust"
Advanced Search
Listen to Your Favorite Pastors