Thriving in the Empty Nest
Lori Hatcher, Author
Wednesday, July 24, 2013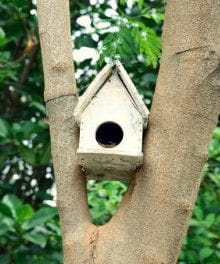 Other women experience relief that their children are finally graduated and their homeschooling work is done. They may even feel guilty for not feeling sad. With relief often comes joy at accomplishing what the Lord has called them to do. Still other women experience guilt and remorse, especially if a child leaves the home without graduating, or under strained or less than ideal circumstances. Most homeschooling moms experience a combination of feelings as they adjust to the empty nest.
In addition to the emotional changes the empty nest brings, there are changes that occur in your household, your social life, and your marriage. Because you are used to cooking and shopping for a larger family, it may take a while to adjust to cooking smaller meals, shopping for smaller quantities, and sometimes not cooking at all. For many months after my daughters left home, my neighbors were the happy recipients of quantities of extra groceries I had purchased out of habit, and portions of soup, stews, and casserole recipes I hadn't thought to cut in half. You may lose your motivation to cook if it's just the two of you, or you may delight in the freedom to eat a bowl of cereal (or a bowl of ice cream) for lunch because there's no one else to cook for.
Many times as an empty nester you will also find you have transitioned out of the group of friends that has surrounded you for so long. Because you don't have children to educate, you may find that the friends you would normally socialize with in connection with a field trip, co-op or carpool are no longer available when you are. Your paths don't naturally cross anymore, so getting together with homeschooling friends requires more intentional and structured efforts and is less spontaneous.
The empty nest often has mixed effects on a homeschooling couple's marriage. If their home has been child-centered, a husband and wife may find themselves with no common interests apart from the children. If all of their outings revolved around children's sporting events, recitals, and debate tournaments, they will find themselves with nothing to do and little to talk about. For this reason, it is important to develop the habit of dating each other. Find at least one activity you enjoy doing together. If you are short of ideas, think about what you liked to do before the children came along. Maybe you bowled together, served as ushers at the local theatre so you could watch the plays for free, or went hiking or bicycling. Revisit those interests as you adjust to being childless again.
Tyler recommends building habits like these into your marriage before the children are gone. This will strengthen your relationship so it can weather the changes an empty nest brings. She discovered that if she took just five or ten minutes each day to pray for, focus on, and think about her husband, it helped them stay connected. "One day," she says, "your kids will be gone, and you'll be clanging around in a big house, and you'll look at your husband and think, 'It's a good thing we still like each other.'"
Unrestricted by the presence of teenagers in your home, you can also be spontaneous and uninhibited in the romantic areas of your relationship. The empty nest years can be a time to rediscover the excitement of those early days of marriage. A friend of mine shared his thoughts on the empty nest by saying, "I like it. We're back to the original two again, and I've always liked the original two."
Once the responsibilities of homeschooling are over, many women find themselves at a loss for how to spend their time. Tyler remembers wise advice she received from a radio program featuring Jay Kessler, founder of Youth for Christ. Kessler encouraged stay-at-home moms to maintain some outside interests and activities while raising their children. "One day they will leave," he cautioned, "and you're going to need to pick up life."
Have something to say about this article? Leave your comment via Facebook below!
advertise with us
Example: "Gen 1:1" "John 3" "Moses" "trust"
Advanced Search
Listen to Your Favorite Pastors