Kingdom Singleness
Renea McKenzie, Probe Ministries
Thursday, December 10, 2009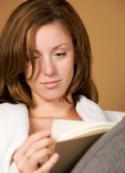 By looking into these passages of Scripture, Smit is asking us to consider: Should Jesus' teachings change the emphasis American Christians place on marriage and family? Why do most unmarried Christians feel social pressure from the church to get married and start a family? They also feel excluded from congregations whose messages and activities have a biological family focus instead of a spiritual family focus. How then can we change our focus and the ways in which we interact with one another so that we are following in Jesus' revolutionary footsteps?
A Theology of Romance Gets Personal
Smit suggests that not only will the way we think about (and consequently our behavior toward) others change, but so will the way we think about our own lives. To give you an example of how we, the Christian culture in America, think about marriage, specifically the expectations we have regarding marriage in our own lives, let me share with you this story.
Several weeks ago, I was subbing in AWANA, and the third through fifth grade girls were asked what they foresaw in their future. Every girl there stated, rather confidently, "I'm going to go to college then get married." What a wonderful vision for one's future! What's interesting is that each child had the same vision for her future, which simply speaks to the fact that marriage is socially expected for church girls (and boys too as a matter of fact). It's what Christians consider normal and the "natural thing to do." Again, marriage is wonderful. The question is, are we limiting ourselves, and our daughters, and ultimately, Christ and the Church, when we consume this view of marriage and personhood wholesale? Is it a limited vision rather than a Kingdom-vision?
To give you a clearer picture of what I mean by "Kingdom-vision," let's look directly at Smit. She notes:
Our primary loyalties shift when we come into contact with Jesus. Whereas in the Old Testament the family was one's primary loyalty, Jesus redefines this, saying, "Whoever does the will of my Father in heaven is my brother and sister and mother" (Matthew 12:50). Jesus is our family now and the community of faith is our primary social commitment. "Whoever loves father or mother more than me is not worthy of me; and whoever loves son and daughter more than me is not worthy of me; and whoever does not take up the cross and follow me is not worthy of me. Those who find their life will lose it, and those who lose their life for my sake will find it" (Matthew 10:37). Jesus insists that his followers live sacrificial lives that will make little sense in the eyes of the world.2
That's interesting, isn't it? Think for a moment about the political implications for the Religious Right. Marriage and family concerns wouldn't cease to exist, but would rather exist within a broader context, under a farther-reaching banner. What might such a banner look like? Let's look again at Smit. She posits:
If all Christians everywhere were to take [seriously Jesus' teaching that marriage is not ultimate], stop getting married, and stop having children, perhaps the church would start to grow through evangelism rather than through procreation. In this case, the church would be a blessing to the nations, just as we are supposed to be, with most of our nurturing energy going outside our own community. Finally, if we actually converted everyone in the world, and everyone in the world then embraced continent singleness so that no children were being born (a rather unlikely scenario), wouldn't that mean it was time for Jesus to come again? All Christians are supposed to be longing for his second coming and doing everything possible to bring it about.3
Wow! What a bold statement! Well, don't worry, in the very next lines she says,
I do not believe that all Christians need to be single [or stop having children], but all Christians must come to terms with Jesus' teaching that marriage is not ultimate. Taking [this] teaching seriously will change how we think about the possibility of marriage in our own life and how we treat people around us—particularly within the church—who are single.4
Have something to say about this article? Leave your comment via Facebook below!
advertise with us
Example: "Gen 1:1" "John 3" "Moses" "trust"
Advanced Search
Listen to Your Favorite Pastors