Kingdom Singleness
Renea McKenzie, Probe Ministries
Thursday, December 10, 2009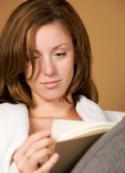 But at least we've come to recognize that sex in marriage feels great and should feel great. And while it seems we may never be able to fully shake Gnostic parasites from the gospel, I believe churches have generally come to embrace marital sex as good. However, the message from the pulpit can still be a bit confusing, especially for women. Winner notes a study of teenage girls which shows the "strongest predictor of teenage virginity" isn't church involvement or the youth group, but team sports (18). That may seem obscure, but athletics teaches girls (and boys) something about bodies being good, not to mention useful—for other purposes than sex. This is a message we are not communicating well.
What should we do? Have more church sports leagues? Perhaps. But, maybe not. We can, however, change the language we use when we talk about sex and modesty. Personally, as a woman who grew up constantly hearing from youth group and other parachurch media that my body was the vehicle of lust and destruction for young men everywhere, it took lots of time to unlearn negative associations about my body and become comfortable in my own skin, though perhaps less time than others; I played sports. The way we talk about sex and modesty in the church isn't only damaging to women. To suggest that men simply can't help themselves is to suggest that men are less than human, or that they can experience the fruit of the Spirit in all areas but lust. It is essentially degrading to men to imply that men are animals and women are angels, that somehow women are morally superior to men and therefore responsible for them (73). Certainly we are responsible to one another as brothers and sisters, but responsible for is another thing entirely.
The last few chapters of Winner's book touch on topics such as kissing, pornography, and masturbation, and dish out practical—and I think rather good—ideas to guide us in practicing chastity within our caring, Christian communities. Winner reunites chastity with the other spiritual disciplines, and talks about what marriage, children, sex, and singleness teach the church, and why each is important in God's economy, an economy of repentance and forgiveness. Placing sexual purity back within a story that's bigger than itself makes the issue of chastity important, rather than indifferent; and gives it meaning by giving it context.

Notes
1. Laura Smit, Loves Me, Loves Me Not: The Ethics of Unrequited Love (Grand Rapids: Baker Academic, 2005).
2. Smit, Loves Me, 65.
3. Ibid., 71.
4. Ibid.
5. Lauren Winner, Real Sex: The Naked Truth about Chastity (Grand Rapids: Brazos Press, 2005).
6. Page numbers in the text refer to Winner, Real Sex.

© 2009 Probe Ministries

About the Author

Renea McKenzie joined Probe in 2008 to serve as program coordinator (she can set you up with a Probe speaker). She also blogs and writes creatively. She received her Master's degree in English from Dallas Baptist University, having earned a Bachelor's in Kinesiology at the same fine institution. She spent a year studying at the famous L'Abri Fellowship in Switzerland founded by Christian worldview pioneers Francis and Edith Schaeffer.
What is Probe?

Probe Ministries is a non-profit ministry whose mission is to assist the church in renewing the minds of believers with a Christian worldview and to equip the church to engage the world for Christ. Probe fulfills this mission through our Mind Games conferences for youth and adults, our 3-minute daily radio program, and our extensive Web site at www.probe.org.
Further information about Probe's materials and ministry may be obtained by contacting us at:
Probe Ministries
2001 W Plano Parkway, Suite 2000
Plano TX 75075
(972) 480-0240
info@probe.org
www.probe.org

Copyright information:
Permission is granted to reproduce articles carrying Probe's copyright without charge in keeping with the following copyright restrictions:
This document is the sole property of Probe Ministries International. It may not be altered or edited in any way. Permission is granted for use in digital or printed form so long as it is circulated without charge and in its entirety. All reproductions of this document must contain the copyright notice (for example, ©2009 Probe Ministries) and this Copyright/Limitations notice. This document may not be repackaged in any form for sale or resale without written permission.
Have something to say about this article? Leave your comment via Facebook below!
advertise with us
Example: "Gen 1:1" "John 3" "Moses" "trust"
Advanced Search
Listen to Your Favorite Pastors