Personal Evangelism 101; Sharing the Gospel of Jesus Christ
John MacArthur, Grace to You
Thursday, March 15, 2007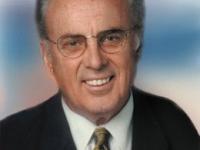 A Call for Repentance
The rich young ruler asked Jesus which commandments he should keep. The Lord responded by giving him the easy half of the Ten Commandments: "You shall not commit murder; You shall not commit adultery; You shall not steal; You shall not bear false witness; Honor your father and mother." Then He adds, "You shall love your neighbor as yourself" (vv. 18 19).
Scripture says, "The young man said to Him, 'All these things I have kept; what am I still lacking?'" (v. 20). That demonstrates his shallow perception of the law. It's possible that on the surface he did all those things, but God looks for an internal application. There was no way he could honestly say he had always kept that law. He could not have been telling the truth-he was either lying or totally self-deluded.
And so there was no way the rich young ruler could be saved. Salvation is not for people who simply want to avoid hell and gain heaven instead; it is sinners who recognize how unfit they are for heaven and come to God for forgiveness. If you are not ashamed of your sin, you cannot receive salvation.
At this point, Mark 10:21 says, "And looking at him, Jesus felt a love for him." That statement paints a pathetic picture. The young man was sincere. His spiritual quest was genuine. He was an honestly religious person. And Jesus loved him. However, the Lord Jesus does not take sinners on their own terms. As much as He loved the young man, He nevertheless did not grant him eternal life merely because he requested it.
Submission to Christ
Jesus lovingly tried to help the young man see another essential element of salvation: "Jesus said to Him, 'If you wish to be complete, go and sell your possessions and give to the poor, and you shall have treasure in heaven; and come, follow Me' (v. 21). Challenging him, Jesus was basically saying, "You say you love your neighbor as yourself. OK, give him everything you've got. If you really love him as much as you love yourself, that should be no problem."
Jesus was simply testing whether he was willing to submit himself to Christ. Scripture never records that He demanded anyone else sell everything and give it away. The Lord was exposing the man's true weakness-the sin of covetousness, indulgence, and materialism. He was indifferent to the poor. He loved his possessions. So the Lord challenged that.
Verse 22 says, "When the young man heard this statement, he went away grieved; for he was one who owned much property." He wouldn't come to Jesus if it meant giving up his possessions. It's interesting that he went away grieved. He really did want eternal life; he just wasn't willing to pay the price of repenting of sin and submitting to Christ.
The story has a tragic, heartbreaking ending. The rich young ruler came for eternal life, but left without it. He thought he was rich, but walked away from Jesus with nothing. Although salvation is a blessed gift from God, Christ will not give it to a man whose hands are filled with other things. A person who is not willing to turn from his sin, his possessions, his false religion, or his selfishness will find he cannot turn in faith to Christ.
Adapted from The Gospel According to Jesus by John MacArthur. © Copyright 1988 by John F. MacArthur, Jr.
Used by permission. This article originally appeared here at Grace to You.
Have something to say about this article? Leave your comment via Facebook below!
advertise with us
Example: "Gen 1:1" "John 3" "Moses" "trust"
Advanced Search
Listen to Your Favorite Pastors