How Can We Fight Temptation Like Jesus Did in the Wilderness?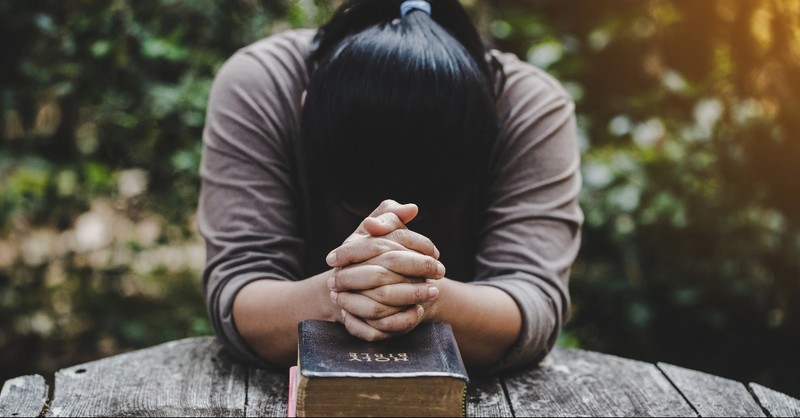 It's so tempting to think that once we give our heart to Jesus and receive the Holy Spirit we'll be protected against all temptation forever. Surely, God has us covered now and we don't need to worry about Satan or sin anymore. The Devil uses that misconception to lull us into complacency and letting down our spiritual guard.
No sooner had Jesus been baptized in the Spirit and ready to begin his public ministry than the Spirit led Jesus into the wilderness to be tempted by Satan with the same temptations you and I experience every day.
Photo Credit: ©iStock/Getty Images Plus/doidam10 
How Did Satan Tempt Jesus in the Wilderness?
The Gospels record Satan tempting Jesus in Matthew 4:1-11, Mark 1:12-13, and Luke 4:1-13. Jesus had been in the desert wilderness for 40 days of fasting without food and isolation.
Then Jesus, full of the Holy Spirit, returned from the Jordan River. He was led by the Spirit in the wilderness, where he was tempted by the devil for forty days. Jesus ate nothing all that time and became very hungry.
Then the devil said to him, "If you are the Son of God, tell this stone to become a loaf of bread."
But Jesus told him, "No! The Scriptures say, 'People do not live by bread alone.'"
Then the devil took him up and revealed to him all the kingdoms of the world in a moment of time. "I will give you the glory of these kingdoms and authority over them," the devil said, "because they are mine to give to anyone I please. I will give it all to you if you will worship me."
Jesus replied, "The Scriptures say,
'You must worship the Lord your God
and serve only him.'"
Then the devil took him to Jerusalem, to the highest point of the Temple, and said, "If you are the Son of God, jump off!
For the Scriptures say,
'He will order his angels to protect and guard you.
And they will hold you up with their hands
so you won't even hurt your foot on a stone.'"
Jesus responded, "The Scriptures also say, 'You must not test the Lord your God.'" Luke 4:1-12 NLT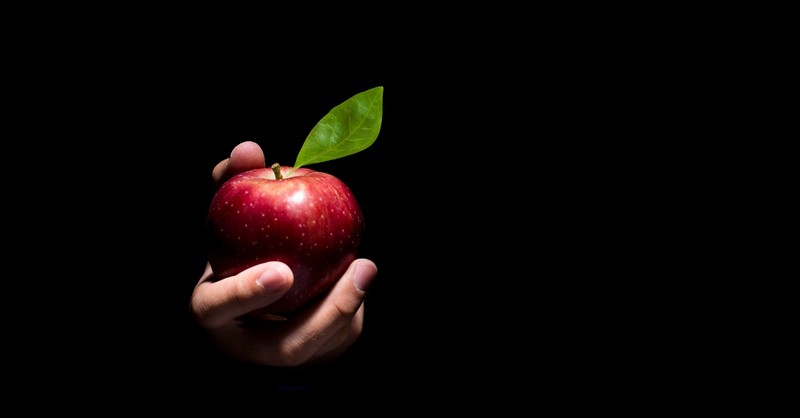 What Are We Tempted With? What Is Our "Wilderness"?
Jesus in human body experienced similar temptations we encounter today to provide a scriptural example for us to imitate and incorporate into our own actions and responses. Satan uses the same taunting temptations with us that he tried to use with Jesus. If Satan tempted even Jesus, who are we to think sinful temptation could never happen to us. Yet, that perilous complacency reveals the core of every temptation, pride.
The first temptation of Jesus in the wilderness was self-sufficiency. When Jesus was hungry after going without food for 40 days, he could've fallen into the trap of instant gratification. Taking matters into his own hands to relieve his hunger instead of waiting on God for provision through the angels tending to him (Mark 1:13).
Satan knows to strike when we're at our weakest point physically, mentally, or spiritually. It could be fear, exhaustion, hunger, impatience, anger, distress, depression, disappointment, worry, or anything that detracts us from seeking God and his will for us.
The prideful temptation we all face is thinking we don't need God, this time. I can do it myself. There's an innate desire to prove our own self-worth apart from God in a wilderness of trying to satisfy a hunger for success, popularity, recognition, fulfillment, comfort, wealth . . . now!
Then the devil said to him, "If you are the Son of God, tell this stone to become a loaf of bread." Luke 4:3
The second temptation of Jesus in the wilderness was power. Lusting after what isn't or shouldn't be ours and envying others who have more than we do. We live daily in a worldly dark wilderness that idolizes prominent people, positions, and possessions.
We want control over our destiny and when we're successful, it's tempting to bask in the splendor, authority, and fame while taking all the credit ourselves instead of giving the glory to God.
Succumbing to this alluring worldly temptation provides a false sense of power over other people and our own circumstances. We want to "have it all," no matter the cost or loss. While singing 'give me more of Jesus,' we're living 'give me more of the world.'
If you, then, will worship me [Satan], it will all be yours. Luke 4:7
The third temptation of Jesus in the wilderness was making unwise choices. Choosing to live recklessly and expecting God to come to our rescue. The Lord has given us all free will, but he's only a prayer away when we're having trouble making a decision or tempted to think we can do something ungodly and God will protect us from harm. Our wilderness is the expanse of choices confronting us every day, especially through the vast array of temptations via access to mobility, electronics, and Big Tech.
Satan whispers in our ear that there won't be any consequences for making wrong choices that "He [God] will command his angels concerning you, to guard you." Luke 4:10
We may sense the Holy Spirit warning our conscience against harming others or ourselves but act anyway. God is always there to forgive us when we repent from wrongdoing, but he will not defend us when we intentionally sin or live unwisely.
If you are wise and understand God's ways, prove it by living an honorable life, doing good works with the humility that comes from wisdom. James 3:13 NLT
Photo Credit: ©iStock/Getty Images Plus/CasPhotography
How to Fight Temptation Like Jesus Did in the Wilderness
Pride, which is at the root of all temptations, fools us into thinking we can recognize or resist temptation on our own—and that sets us up for failure. God hates pride (Pr. 8:13) because nothing good ever comes from giving into it. Yet, unconsciously pride and ego are at the center of almost everything we do unless we're spiritually sensitive to its cunning lure and fight it the same way Jesus did—by knowing and hiding God's Word in our hearts so that we won't sin against him (Psalm 119:11).
"God opposes the proud
but gives grace to the humble."
So humble yourselves before God. Resist the devil, and he will flee from you. Come close to God, and God will come close to you. Wash your hands, you sinners; purify your hearts, for your loyalty is divided between God and the world. Let there be tears for what you have done. Let there be sorrow and deep grief. Let there be sadness instead of laughter, and gloom instead of joy. Humble yourselves before the Lord, and he will lift you up in honor. James 4: 6-10 NLT
God provides every tool we need to resist temptation.
Know your Bible. With each temptation, Jesus made a choice and took a stand. Without hesitation, his response was a firm, "No!" supported by Scripture.
Jesus quoted the Old Testament in his response to Satan, which was all they had at the time, but it's still so relevant today. We need to read and study the entire Bible from Genesis to Revelations, and when we feel tempted, we pull out our sword of the Spirit, the Word of God. (Eph. 6:17)
If you want to stay humble, eliminate pride, and avoid temptation, make the Bible your "bread of life" (John 6:35). You wouldn't go a day without eating unless you were sick or fasting. If you go a day without the Lord's Word, you'll be sick in heart and empty in Spirit.
Pray continually over everything (1 Thess. 5:17). The Holy Spirit was with Jesus throughout his wilderness experience and he's with us in our wilderness. He's there for guidance, direction, comfort, compassion, and encouragement to make the right decisions and take godly actions. He also sends out a red flag warning to our conscience that we're being tempted and considering doing something that would be offensive to God.
Prayer is simply a conversation and discussion with our heavenly Father who guides us in the way we should go. Often we find ourselves arguing with him or trying to convince him that our way is the best way even though in our soul we don't have peace. God is not the author of confusion, Satan is. So when you feel like you're in a tug-a-war with God, step back, take a breath, and let the Holy Spirit lead you to a peaceful confidence that is pleasing to God even though it will usually be the opposite of what the world tells you to do.
Have an accountability partner. Often we're too close to the situation to take an objective viewpoint, but a trusted godly friend who knows us well can gently point out when we're off course. Give that person permission to speak into your life and consider their words and thoughts as wise counsel. God wants us living in Christian community to build each other up and to warn us when we're headed into danger.
Two are better than one, because they have a good return for their labor: If either of them falls down, one can help the other up. But pity anyone who falls. Ecc. 4:9-10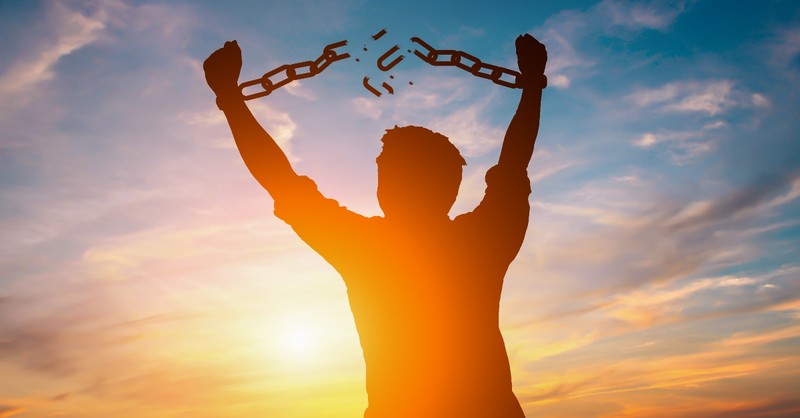 Satan Never Fully Retreats but We're Equipped to Send Him Packing
Remember that God never tempts us. Temptation always comes from Satan and we all will face enticements to sin. But here's the good news: "The temptations in your life are no different from what others experience. And God is faithful. He will not allow the temptation to be more than you can stand. When you are tempted, he will show you a way out so that you can endure." 1 Cor. 10:13 NLT
In Jesus' wilderness experience, Satan retreated for the moment, but he would be back, "When the devil had finished tempting Jesus, he left him until the next opportunity came." Luke 4:13
If Satan never stopped tempting Jesus, he will tempt us throughout our lifetime. So take precautions to guard your heart and your mind from falling prey to Satan's sly and cunning ways. You have everything you need in your spiritual arsenal. Be alert and prepared to use them.
So humble yourselves under the mighty power of God, and at the right time he will lift you up in honor. Give all your worries and cares to God, for he cares about you.
Stay alert! Watch out for your great enemy, the devil. He prowls around like a roaring lion, looking for someone to devour. Stand firm against him, and be strong in your faith. Remember that your family of believers all over the world is going through the same kind of suffering you are.
In his kindness God called you to share in his eternal glory by means of Christ Jesus. So after you have suffered a little while, he will restore, support, and strengthen you, and he will place you on a firm foundation. All power to him forever! Amen Peter 5:6-11 NLT
Photo Credit: © Getty Images/Moostocker
---