Book Talk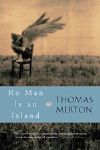 The first time I saw Nichole Nordeman perform, I was speechless. "Speechless" doesn't always run in tandem with "soundless" for me. In fact, when I am speechless, I generally disintegrate into goofy laughter. It's the kind of laughter you can't control when you should, like when your brother got spanked or your friend got noisy in the library.
At a mercilessly artificial industry event, in front of a virtual "who's who" of contemporary Christian music, Nichole performed "River God" for the first time. Grouped with all the Sparrow artists, I watched the audience go from stoic to stunned. I was right there with them, speechless, fighting the "library laugh." CeCe Winans caught my eye, shaking her head slowly from side to side, smiling. We both knew we had witnessed something beautiful, something healing and fresh.
Nichole's beautifully crafted lyrics met us first that night, although she's equally talented in all the other areas of performance. But it was her content that brought us to our feet, leaving us in tears.
Nichole is deep, and I think it's partially because she's a reader. Thomas Merton is one of her favorites. Merton's book "No Man Is an Island" (Harcourt Inc.) went with me on vacation this year. It is a series of 16 essays covering his thoughts on spirituality.
The same freshness that comes with Nichole's work met me there on the beach. Balanced thoughts, well stated, like the one about using your mind and your senses to determine God's will:  " … Therefore, If I trust in God's grace, I must also show confidence in the natural powers He has given me, not because they are my powers but because they are His gift."
Or this passage that rails against the "more and many" Christian-blessing culture we live in: "But if we cherish God for something less than Himself, we cherish a desire that can fail us. We run the risk of hating Him if we do not get what we hope for."
Wow. Do you hear tendrils of "River God" in that? If you like Nichole Nordeman, you've already met Thomas Merton in theory. Get the book and enjoy him heart to heart. It's a great read, with short entries comprised of deep, life-changing sentences. And much like Nichole, you can return to it for years to come and enjoy yet another layer of revelation.

© 2005 CCM Magazine.  All rights reserved.  Used with permission.  Click here to subscribe.