Amy Grant Helps Fulfill Dreams on NBC's New "Three Wishes"
Annabelle Robertson

Entertainment Critic

2005

20 Sep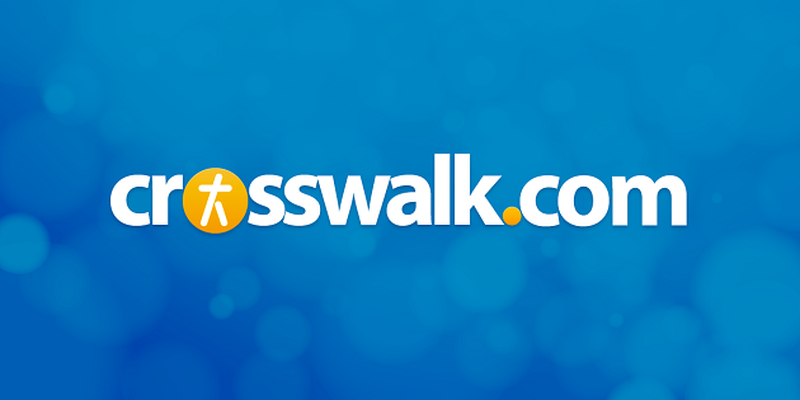 She's sold more than 25 million records worldwide, won five GRAMMY awards and numerous Doves – including "Artist of the Year" four times – and performed everywhere from the White House to The Grand Ole Opry. 

She's had 10 Top 40 pop singles and 17 Top 40 adult contemporary tracks, as well as a string of contemporary Christian chart-toppers.  Her tours have consistently played to sold-out arenas.
After a rumored scandal that led to divorce and remarriage, however, Amy Grant became persona non grata for many Christians.  But joy comes in the morning, and Grant is back on top once again. 

This time, it's in prime time.
As host of NBC's  "Three Wishes," which premieres Friday evening, September 23, 2005, Grant travels the country, focusing on small town residents with big hopes. 

With a slew of colleagues that include Carter Oosterhouse (NBC's "Today," "Trading Spaces"), Eric Stromer ("Clean Sweep") and Diane Mizota ("Trading Spaces: Boys vs. Girls"), she does everything in her power to grant those wishes – then sits back and watches as communities transform themselves.
"You cannot believe the ripple effect," Grant said, during a recent promotional tour for the show.  "And that's exactly my hope – that people will be reenergized [to help others]."
In each town, the crew sets up a "wish tent," where residents come and tell their stories, sharing their deepest dreams.  Sometimes, it's a kid wanting to honor his stepfather, or students longing to fulfill their dying coach's last wish.  Another time, it's a life-threatening illness and the medical bills that are drowning a family in debt.
Always, it's about hope – and the power to effect change.
Grant described an incident in one wish tent where, after standing in line, a woman finally shared her wish.
"She said, 'My wish is for the wish of the person in front of me to come true,'" Grant said.  "People just want to be involved.  You can't guarantee how that's going to happen, but it's captivating.  And what's happening is that needs are being expressed.  You can't respond if the needs aren't being expressed."
Entertainment Weekly recently called "Three Wishes" one of the "most promising" new series for fall, and NBC has purchased nine episodes.  If the tear factor is any indication, however, "Three Wishes" is likely to become a hit.
Grant, who will perform in each episode, is a huge part of the show's draw, said executive producer Andrew Glassman ("Average Joe").
"Amy was our first choice for the show, someone who fits our values and persona," he explained.  "She is the ideal choice. 

"The warmth and compassion she has for other people are so genuine and so real that it strikes you in the room on a personal level, and carries right through the screen."
Born in Augusta, Georgia, Grant signed her first record deal at the age of 16.  Her self-titled album, comprised largely of songs she had composed, was a runaway success in the contemporary Christian music market.  Several albums followed, including the successful 1979 "My Father's Eyes."  She briefly attended Vanderbilt University, dropped out, then married singer-songwriter Gary Chapman in 1982.  Her career began to take off. 
"Age to Age," which contained her now-famous titles, "El Shaddai" and "In a Little While" (which she penned with Chapman), gave Grant her first GRAMMY (Best Contemporary Gospel Performance), and two Dove Awards (Gospel Artist of the Year and Pop/Contemporary Album of the Year).  The first of her Christmas albums followed, which led to her trademark holiday shows, along with other successful albums like "Straight Ahead."
But it was Grant's desire to crossover into the secular pop market that made her into a household name.  On the cover of her 1985 album, "Unguarded," she sported a leopard jacket and belted out songs that sounded mainstream, but had a strong Christian message.  Although some Christian fans were dismayed, Grant had found her audience.  The song, "Find a Way," became the first Christian track to hit Billboard's Top 40 list.  And "Next Time I Fall," which she sang with Chicago's former front man Peter Cetera, gave Grant her first Billboard Number 1 hit. 
Grant followed up with the 1988 album "Lead Me On" then, three years later, hit the musical jackpot with "Heart in Motion," which has since sold more than five million copies.  The song "Baby, Baby," written for one of Grant's children (her daughter, Millie), established her as a major mainstream pop artist.  And, while some fans were dismayed at the secular bent, the album stayed atop Billboard's contemporary Christian music chart for 32 weeks.
In 1994, "House of Love" offered more of the same – as well as a glimpse into Grant's future, when she sang a duet with country crooner Vince Gill.  Five years later, amidst rumors of an affair, Grant divorced Chapman and married Gill, who was already divorced from his first wife, Janice Gill, a member of the country band, Sweethearts of the Rodeo. 
The scandal hit all the tabloids, and Christian stores and radio stations shunned Grant.  Most ironic, some say, were ads for Grant's albums which continued to appear in magazines like "Marriage Partnership" and "Today's Christian Woman" during that time.  A televised 2002 interview with ABC did nothing to stem the tide.  Yet throughout, Grant continued to write and sing – and be marketed in the contemporary Christian music industry. 
As she has so often in the past, Grant declined to speak about that period in her life, and even sidestepped a question about whether the negative press had strengthened her.
"There are so many things in life that have built my faith, but it's not the stuff that you mentioned," she said.  "It's everything.  It's all those things and everything.  It's every day that I wake up feeling kind of useless and something happens before the day is up that was necessary and meaningful for me and somebody else."
Clearly, Grant has moved on.  A year after her marriage to Gill, they had a child together.  She has also produced several new albums, including two filled with gospel hymns and her 18th CD, 2003's "Simple Things."  She took on the project of hosting "Three Wishes," she said, because she longed to do something more to help people.
"I was in the process of feeling a little wistful, because there was a time in my life when my income curve was greater and I could do more things for people, and do them secretly," she explained.  "Part of me was wishing I could have that back."
Yet, "Three Wishes" is hardly secret giving.
"My feeling about this was this very unique set-up is that it's a teaching tool," Grant said, by way of reply.  "Yes, we are using network and sponsorship dollars, but we live in an age when people are not connecting – not meeting people's needs on a basic level. … My hope is that people will be inspired to get involved and do things for each other, and to reinvest."
She said that she is very excited about the project, which gives her enormous satisfaction on many levels.
"I have never felt so equipped for a job in my life," she said.  "Every wish, every time I've taken a guitar into a hospital, every Habitat for Humanity build, every green room – people have decided to share their life story and share very intimate details.  A girl told me last night in Saratoga that she had been raped for 10 years.  She asked me to sing the song, "Ask Me."  It's been very surreal how, from the age of 17, when my first album came out to now – and I'm 44 – people have opened up to me.   They feel something, and I don't even know what it is."
Clearly, "Three Wishes" is the beginning of something new – for Grant as well as NBC.
"In some spiritual way, I believe that this thing was orchestrated the way it was supposed to," she said.  "Most of the time, I feel like I'm out there on thin ice, asking God to give me every note, but not this."

"Three Wishes" premieres Friday, September 23 at 9 p.m. E.T./8 p.m. C.T. on NBC.