Absolute Smash Hits 2
reviewed by Andy Argyrakis

Copyright Christianity Today International

2005

1 Jul

COMMENTS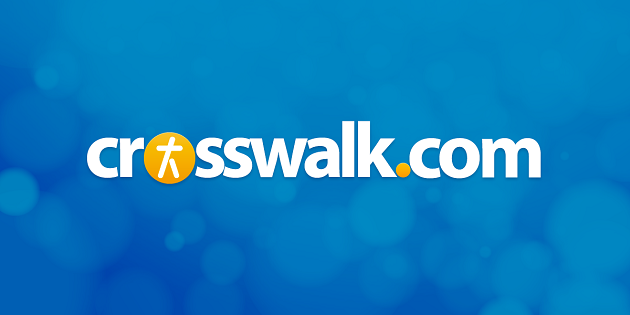 Sounds like … a mixture of modern rock, pop and alternative music with the occasional dance or hardcore cut.
At a glance … the second installment of this series is not as awkward as the first, but still misses the mark with dated material and too many lesser-known artists.
Track Listing
Disc One:
Breathe Your Name—Sixpence None the Richer
Blessed Be Your Name—Tree 63
Peculiar People—Mute Math
Mirror—BarlowGirl
Breathing Life—Salvador
Taken—Plumb
Secret—Monk & Neagle
Wrecking Ball—Jill Phillips
A Little More—Skillet
I Will Save You—Exit East
Spending Time—Stellar Kart
Father Song—Jonah33
I Need You—The Swift
Disc Two:
>Fields of Grace—Big Daddy Weave
Hold You High—By the Tree
Grace Like Rain—Todd Agnew
The Space in Between Us—Building 429
One Girl Revolution (Battle Mix)—Superchic[k]
Rewind—Pillar
Rescue Me—Inhabited
Without You—Nate Sallie
In the Garden/There Is None Like You—Watermark with Shane & Shane
Lay Me Down—Andrew Peterson
Fire—Sarah Brendel
Simple—Enter the Worship Circle
Fervent/Curb/Word's Absolute series began in 2004 with the enjoyable Absolute Worship compilation only to be followed with the disappointing Absolute Smash Hits. Similar in scope to the popular WoW project, the double-disc collection succeeded in featuring lesser-known talent in Christian music, but failed to promote current and upcoming music by drawing on hits as old as 1998.
Absolute Smash Hits 2 doesn't dip as far back as its predecessor, but it's still an awkward collection inaccurately billed as "25 Smash Radio Hits From Today's Top Artists." Most glaring is the fact that the majority of the songs don't represent the latest (or greatest) from a given artist. For example, Salvador's 2002 single "Breathing Life" is foolishly included here even though they've since released three albums—most notably 2004's So Natural with the hit cover of "Heaven." Todd Agnew, Big Daddy Weave, and Superchic[k] similarly all have new projects in 2005, but this collection includes "Grace Like Rain" (2003), "Fields of Grace" (2003), and "One Girl Revolution" (a 2003 remix of a 2001 single), respectively. You'd think the labels would want to promote what's new and relevant.
The claim that these are "Today's Top Artists" also seems misleading since Jill Phillips has yet to break big, Plumb has been pretty quiet for a couple years, and Sixpence None the Richer is now defunct—again, they're all represented by singles from 2002-2003. Since this isn't WoW, it's nice to see burgeoning talent like Mute Math, Sarah Brendel, and BarlowGirl featured, but inclusions such as Exit East, Inhabited, and Monk & Neagle seem more like new artist promotion. This collection may be at least mildly interesting to those behind on Christian music for the last five years or those wanting to sample new artists, but despite some great songs, there's generally precious little that's absolute or smashing about this collection.
© Andy Argyrakis, subject to licensing agreement with Christianity Today International. All rights reserved. Click for reprint information.