Collective
reviewed by Andy Argyrakis

Copyright Christianity Today International

2001

1 Jan

COMMENTS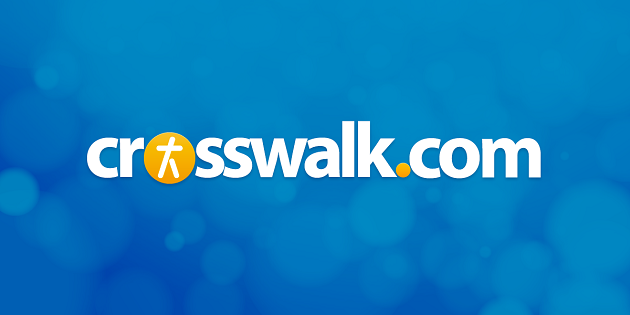 Sounds like … explosively enchanting lead vocals set to the beat of driving alternative rock sounds that rank just below the hardcore genre.
At a Glance … this project highlights some of the band's best material, although having only a 5 year career thus far makes this compilation seem far more product orientated than artistically developed.
Stavesacre is one of those innovative alternative bands Tooth & Nail signed early in their history. Since their debut in 1996, they've been the leaders of the underground pack of hard driving musicians, thanks primarily to the unmistakable vocals of industry standout Mark Salomon. His incredible range matches the band's theatrical rock sound that's always been a step above their peers. As of late, Stavesacre has earned so much exposure and critical acclaim that major mainstream label Nitro Records (home of The Vandals) just signed them, hoping to release a brand new full-length project from the band early next year. These are certainly exciting times for the band, who's thus far recorded three full length albums on Tooth & Nail, followed by a recently released split EP with Denison Marrs on the indie staple Velvet Blue.
This turning point in their career also has given band members Salomon, guitarists Ryan Dennee and Neil Samoy, bassist Dirk Lemmenes, and drummer/percussionist Sam West the chance to reflect on what they've accomplished over the last half decade. The result is the inevitable Collective, a compilation of their most popular songs that also happens to be their last Tooth & Nail effort. Although most tracks on Collective are worthy of being featured in a career retrospective, it seems premature since the band's been around only five years.
I'm a longtime follower of Stavesacre who's seen them over half a dozen times in concert. Their live energy leaves me mesmerized after each performance, and I'm reminded each time that Salomon is one of the current rock scene's most unique vocalists. However, chances are followers of the group, like myself, already have Stavesacre's Friction, Absolutes, and Speakeasy full-length projects, and a majority of fans probably picked up their latest EP too. If that's the case, the majority of the track list for Collective is a bit redundant.
The first three tracks, "At the Moment," "Threshold," and "Tranewreck," come straight from Friction, while the next two, "Colt .45" and "ZZYZX," were taken from Absolutes. The next set of tunes, "Rivers Underneath," "Keep Waiting," and "Gold and Silver," are originally found on Speakeasy, although the Collective versions are all new recordings. The original version and the new recording of "Rivers Underneath" are practically identical, with the latest being slightly less guitar heavy and lasting about 30 seconds longer. "Keep Waiting" sounds much different, although not as good as the original version. The newer version takes the cutting edge rock-and-roll trailblazer and strips it down to an unplugged/acoustic level where Salomon's vocals sound much too brash. Of the re-recordings, "Gold and Silver" is the most interesting. Although the song has always been one of the most mellow in their catalogue, this version is even tamer with a melancholy piano opening that crosses paths with a sliver of a string section and female background vocals. The additional instrumentation and vocal urgency give the track a majestic facelift, thanks to production assistance by Aaron Sprinkle.
"Night Town" and "Sad Parade" are included on Collective, basically rehashing two thirds of their recent EP. "Night Town" turns Stavesacre's powerful eloquence to the motif of a city street, while "Sad Parade" raises the decibel level to even greater rock stature. Those are followed by two remake recordings that can only be found on Collective. The first is a cover of American Music Club's deepening "Rise," followed by a take on X's thundering "The Hungry Wolf." Both are enjoyable, but neither is instantly memorable. The album ends on what's meant to be a humorous note. "El Mariachi" is a five-minute outtake of the group re-recording "An Eclipsing" in the studio. During the first two minutes the band members banter back and forth, and the following performance of the song is morphed into a simple percussion-laden acoustic track. It might sound appealing, but it's hard to sink your teeth into if you're familiar with the blistering original.
As a longtime fan, I don't find any of the new recordings or covers captivating enough to be worth the price of purchase, but I'm sure there will be die-hards who'll buy it simply because they must have all the previously unreleased songs. Though I'm tempted to recommend starting with a previous release, those less familiar with Stavesacre could find Collective a good introduction to the group and general overview of their work.
Copyright © Christian Music Today. Click for reprint information.