Live the Difference
reviewed by Russ Breimeier

Copyright Christianity Today International

2002

1 Nov

COMMENTS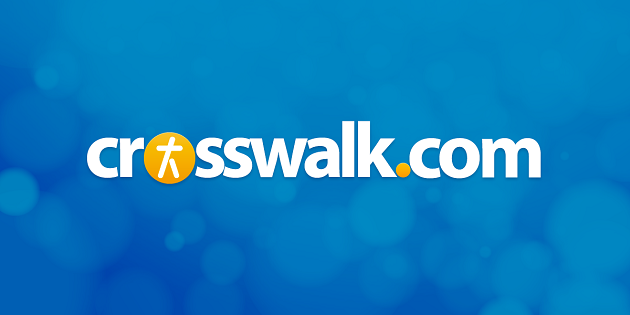 Sounds like … the modern worship sounds of Sonicflood and Rebecca St. James, performed by teens for teens
At a Glance … though not really innovative, Live the Difference is a well-made album that serves its purpose by appealing to teens and preparing them for a youth conference that could change their lives.
For 11 years now, Teen Mania (www.teenmania.com) has been making an impact on youth via devotionals, newsletters, and most visibly their Acquire the Fire (www.acquirethefire.com) conferences, which feature state-of-the-art production values to enhance the message of speaker and founder Ron Luce, as well as the worship music. Acquire the Fire does for high schoolers what Passion does for college students, and with a similar style and sound. There have been a number of ATF albums over the last few years, originally released with Pamplin Records. In 2001, ATF signed a deal with Inpop Records to produce their next project. The result was Unshakeable, which featured glossier production values and worship songs performed by a number of popular Christian artists (Phil Joel, Superchic[k], Plumb) as well as ATF regulars Ron Luce and Melissa Tawlks. Though generally a well-made worship album, Unshakeable made the mistake of drawing attention away from the youth. It was a soundtrack to the music of the year's ATF tour, but the previous ATF albums were live recordings of the worship team that captured the spirit of the conference.
Live the Difference is the middle ground between Unshakeable and the previous ATF albums. Remembering their audience and their goal, the new ATF album is worship for teens as performed by their peers. After auditioning a number of talented teens, Teen Mania settled on four primary worship leaders: Don Hejny (20), Lindsay Hall (19), Stephanie Tawlks (19), and Micah Tawlks (18) (presumably siblings of Melissa Tawlks). They're joined by producer and musician Otto Price (dc Talk, Sonicflood), who also helmed the previous ATF album. It comes as little surprise then that, like Unshakeable, Live the Difference sounds much like the highly produced modern worship of Sonicflood, Jeff Deyo, Rebecca St. James, and Fusebox … only performed by unknown youth leaders. The good thing about this is that it appropriately returns the spotlight to worshipping God, rather than marveling at the array of popular Christian artists.
For the most part, the resulting album should appeal to its intended audience. It sounds a little too much like early Sonicflood, Jeff Deyo, and Fusebox, but Otto Price was pretty much responsible for the sound of those albums. Live the Difference is a rocking modern-worship disc, impressively performed by Otto with help from guitarist Rob Hawkins, multi-instrumentalist John Painter (Fleming & John), and even seven-year-old Otto Price, III playing guitar on one track. Otto co-wrote most of the album's five new songs, relying on cover songs for the other half of the album. Most people probably still aren't familiar with Matt Reardon's "Hallelujah (Shout to the Earth)" from the Vineyard album 1,000 Generations; it's an energetic and catchy song of praise that bears resemblance to the driving rock of Jeff Deyo and Sonicflood. "Better Than" is another simple praise song concerning God's love for us that irresistibly recalls Plumb or The Benjamin Gate
The contemplative Euro-pop of "Lord, I Seek You," on the other hand, is too simplistic to be memorable, with the entire text comprised of "Lord, I seek you / With my heart on fire / Lord I seek you / You are all my desire / I need you / Lord, I need you / I need you more than life." Understandably, there is a difference between writing timeless worship songs for the church to sing for years to come, and simple worship designed to be sung instantly in a live concert setting. Among the two better-known covers are Tim Hughes' "Here I Am to Worship" and Mercy Me's "I Can Only Imagine." Both are given an enjoyably slick modern-pop treatment, but they're also kind of stale and predictable, included more for their familiarity than for any sort of artistic innovation. The one track that will truly leave many scratching their heads is the inclusion of Keith Green's live performance of "O Lord, You're Beautiful." I must stress, this is not a cover by the ATF worship band, but the original live recording; the tape pops and hiss are like listening to an old wax cylinder. There's no question Keith Green has left an important musical legacy, his music still affecting new listeners today. But as good as Keith's passionate performance is on this track, there's no getting around that it sounds embarrassingly dated, especially in the context of the preceding modern-worship songs – it's kind of like having your parents force their music on you. "O Lord, You're Beautiful" has been covered by the likes of Rebecca St. James, Sarah Sadler, and The Insyderz – all perfect for the ATF audience.
Don't let the odd inclusion of a bonus track draw you away from the heart and highlight of Live the Difference: the original expressions of worship. I'm not sure the trumpet hook works, but "Lift" is still a strong worship anthem for youth with roaring guitars and symphonic touches. "Take My Heart," a basic song of surrender, has a good melody and is a lot like Sonicflood's "I Have Come to Worship" — if it were performed by Plumb or Rebecca St. James. Surprisingly, the best tracks on the album were written by two of the young worship leaders. Micah Tawlks' "Let This Song Come Forth" is a fun rocker with a soulful funk/disco vocal hook; Micah himself sounds like a cross between Jeff Deyo and Dan Haseltine (Jars of Clay). Even better is the title track (it better be, since it's the conference theme), a killer rock anthem combining orchestral sounds with modern rock that challenges young people to live the Christian life without compromise. It was written by Don Hejny, who has a surprisingly strong and mature voice, akin to Scott Stapp (Creed), Michael McDonald, and David Coverdale (Whitesnake). This isn't a groundbreaking worship album, but it stands above the average worship project. Live the Difference is simply designed to appeal to younger listeners with its modern pop/rock production and impact them with simple words of worship. On those grounds, it succeeds more than adequately.