Monk & Neagle
reviewed by Russ Breimeier

Copyright Christianity Today International

2004

1 Aug

COMMENTS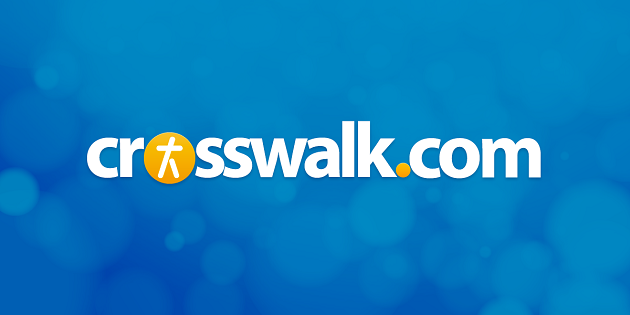 Sounds like … what you'd have if AC pop duo Across the Sky sounded more like the jazz-inflected acoustic pop of Bebo Norman and John Mayer
At a glance … though hampered by generic songwriting, especially in the lyrics, Monk & Neagle shine with musical ability, catchy melodies, and strong production, all indicating more good things to come
Track Listing
All I Need
Secret
Dancing with the Angels
Star Would Fall (I'm Crazy)
You
Lovely Woman
Sweep Me Away
Harmony
Constantly
Paradise
Acoustic pop duo Monk & Neagle have only been together professionally since late 2003, but their friendship goes back more than ten years. Both grew up in the small town of Amarillo, Texas, and met while attending college. Trent Monk pursued a career as an independent recording artist, releasing two solo projects that sold well through GrassrootsMusic.com. Michael Neagle went into full-time worship ministry for a church and eventually released a solo album of his own. In 2003, Monk was invited to open for Shane and Shane on tour, so he decided to invite his good friend to join him. The two never expected to officially become a duo, but because their chemistry was so well received by audiences, they decided to team up and were quickly signed by Flicker Records to release their self-titled debut.
Seems like a handful of duos are popping up in Christian music lately, but their sounds have been fairly distinct so far. Monk & Neagle are more pop friendly than Shane and Shane's passionate acoustic folk/worship approach, but not as formulaic adult contemporary as Across the Sky. The best indicator of Monk & Neagle's style is the presence of Ed Cash, best known as the longtime producer for Bebo Norman. Monk's vocals in particular are a dead ringer for Norman, and the duo incorporates a lot of jazz/folk elements that will inevitably—but deservedly—draw comparisons to John Mayer. Cash also steps in as co-writer on eight of the ten tracks, helping rework and improve upon several of the pair's independent compositions.
The Bebo/Mayer similarities are immediately evident with the opening track, lead single "All I Need," a bouncy acoustic shuffle that immediately recalls Mayer's "My Stupid Mouth" and Norman's "Our Mystery." It's the usual simplistic declaration of our need for Jesus—very routine lyrically, yet so catchy musically. The same feel can be heard again on both "Constantly" and "You," which has jazzy pop undertones that mimic Mayer's "Clarity" and straightforward lyrics that convey the comforting presence of the Lord: "Late at night, when I cry and want to drift away/Just one touch is just enough/To keep me for another day." Better still is the closing track, "Paradise," a delightfully energetic fusion of jazz, funk, and acoustic pop that resembles a mix of Mayer, Sting, and Charlie Peacock. Monk & Neagle say they wanted to step outside the box for this song and express their jazz influences with an instrumental jam at the end; I say that this needs to be the duo's box, it's that good.
Several other tracks dwell on the importance of marriage to these two. In order to keep their relationships strong, the wives have agreed to commit to the gypsy lifestyle of their husbands, traveling the country together in an RV. Monk wrote the simple-but-sweet "Stars Would Fall (I'm Crazy)" for his beloved, and the duo expresses similar sentiments in "Lovely Woman," recalling the lonely days when they toured without their wives. Both are generic love songs with strong melodies, the latter leaping out sonically as a sprightly folk/bluegrass pop two-step driven by mandolin, banjo, and accordion—which sounds right at home with the music of Norman, Derek Webb, and Caedmon's Call. "Harmony" rhythmically takes these simple sentiments further by applying it to the commitment of marriage; there are some terrific instrumental licks on this one, especially with the guitar solo and the cool bass and electric piano outro.
As alluded to above, Monk & Neagle have a tendency towards generic lyricism that fail to set them apart from other more bland and amateur artists. A song like "Dancing with the Angels" should be a deeply felt eulogy of hope, but it sounds exactly like every other song about the loss of a loved one that you've heard. "Secret" is easily the weakest track on the album, a simple proclamation of the Good News set to a generic Christian pop sound that's been used by so many other artists that have quickly come and gone. But Monk & Neagle prove here that musical ability and strong production can outshine clichéd songwriting. You've heard pop songs like these before, but they're not usually done this well. This is really good for a debut album. If Monk & Neagle can continue to improve their songwriting in short time with fresh perspectives, they could easily become tomorrow's premier duo in Christian pop.