Myself When I Am Real
reviewed by Russ Breimeier

Copyright Christianity Today International

2002

1 Sep

COMMENTS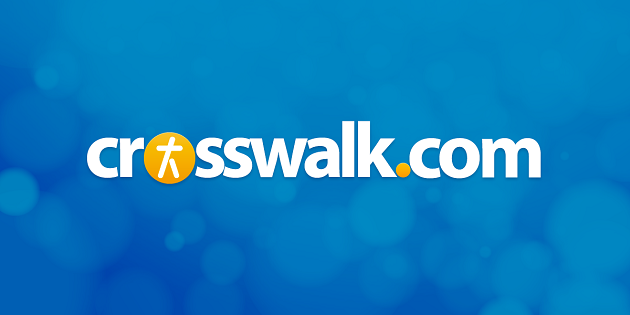 Sounds like … the organic folk pop of Marc Cohn, Rich Mullins, Fernando Ortega, and John Mayer
At a Glance … Myself When I Am Real isn't Bebo's strongest album lyrically, but it's still a very good one and his beautiful melodies absolutely soar.
In just a few short years, Bebo Norman has cemented himself as one of Christian music's most beloved new songwriters. He hasn't had tremendous radio success, with only three Top 20 singles (two of them cracking the Top 10) to his name, including "Holy Is Your Name" from City On a Hill: Sing Alleluia. But Bebo makes up for it in critical acclaim and album sales. His devout fan-base helped make him the top-selling new artist in Europe back in 2000, and his previous album, Big Blue Sky, debuted at #4 on Billboard's Heatseekers chart.
They say artists often are defined by their third album. That makes Myself When I Am Real a momentous release (if you exclude his independently released The Fabric of Verse). It also creates an interesting dilemma, since his previous two efforts are rather different sounding. Ten Thousand Days (like The Fabric of Verse) was dominated by soft and contemplative folk, whereas Big Blue Sky featured a bigger organic pop sound. There are elements of both on each of those albums, but I'm sure many of Bebo's fans wondered what direction he would take with his next album. Not surprisingly, the new album (produced yet again by his friend Ed Cash) is a mixture of both. If you prefer Ten Thousand Days, then the gentle folk of "Where the Trees Stand Still" and "My Love" are right up your alley. There's really nothing on Myself When I Am Real that approaches the pop energy of "I Am" and "Cover Me," but there are several that combine the full organic pop band sound, particularly "Our Mystery" and "Falling Down." Fans can breathe easy — there's nothing that will throw you for a loop musically.
I wonder, however, if I'm the only one initially confused by Bebo's lyrics. He's widely considered Christian music's most eligible bachelor these days, and his singleness is a regular topic in his music as well as his interviews. Four of my female friends (three of them single) independently listened to Myself When I Am Real and assumed that most of the songs were about romantic relationships. Knowing that Bebo said this album was intended to be more worshipful, I chided them for their wishful thinking. Upon closer listening, I discovered some of the songs I originally thought were about spiritual love for Jesus are indeed about a longing for earthly romance, and visa versa. More than any album in recent memory, Myself When I Am Real blurs the line between love for Christ and love for a soulmate.
"Long Way Home" was written about the hard work and effort that goes into making a strong marriage, but it easily can be mistaken for a long-term faith journey. Bebo would give his soul "Just to Look at You," but it's not a new wording of the worship song "Open the Eyes of My Heart" – he's singing about longing for the woman he'll marry someday. Contrast those songs with "Back to Me," which is about God's celebration of a prodigal's return, even though the lyrics suggest an earthly reconciliation: "Oh my love, don't you cry / I won't leave you alone tonight / So put your hand back into mine / And I will hold you until the end of time." The song "Our Mystery" sounds like a song of strong commitment between husband and wife, but it's really about the strong love of God. To confuse matters more, there's "So Afraid," which deals with both subjects by expressing the fear of lifelong loneliness experienced by single adults and the sufficiency of God's presence in all our lives.
Once you become well acquainted with the words, there's little room for debate. You probably can blame Bebo's poetic introspection for his sometimes vague lyrics, and given the choice between that and bland clichés that spell out the song too clearly, I'll happily put up with a little confusion. Still, I wish there were more to the songs than romance, earthly or heavenly. Bebo has yet to match the lyrical genius of "The Hammer Holds" from his first album - I'm sure the poor guy gets that "complaint" a lot. Bebo's intentions are just as often quite clear on the album. He sounds absolutely fragile on "My Love," which considers the possibility of finding romance, only to lose it because of his high-profile career. "Falling Down" paints the portrait of a young woman struggling to make sense of the world, crying out for God's peace and salvation offered by God; it nicely compliments Dave Matthews's "Grey Street." Bebo expresses a similar desperation for God on "Beautiful You," except in this case the perspective is of one who already knows the Creator, recognizing his complete dependence on him. Really, I'd characterize only two of the songs on this album as "worship." "Under the Sun" is one of those praise songs that looks ahead to a day when "every tongue will confess and every knee will bow" to glorify the Lord. And then there's the first single, "Great Light of the World," a terrific song of intimate praise and reverence which fans already are acquainted with from Bebo's spring 2002 tour with Third Day
Myself When I Am Real suffers a little by allowing a mid-tempo folk shuffle to carry most of the songs on the album, a problem also present on Jennifer Knapp's The Way I Am (is it a coincidence that both artist's third national release have similar titles?). It would have helped if Bebo had included a couple upbeat tracks such as "The Man Inside" or "I Am." On the other hand, Bebo's songwriting skills have developed greatly; this album includes his finest melodies to date. His usually quiet and somewhat raspy baritone voice absolutely soars as he explores a tenor range that you never knew he was capable of singing, especially on "Great Light of the World" and "Our Mystery." Fans of Bebo's music will want to sing along more than ever on these power choruses. Myself When I Am Real is a good album, no better or worse than his previous works. It's interesting that each project has brought a new songwriting skill to the table. Now if he can just bring those skills together – the melodies of this album, the insight of Ten Thousand Days, and the eclecticism of Big Blue Sky – then Bebo Norman could create the perfect pop album.